Printer-friendly version
Email this CRN article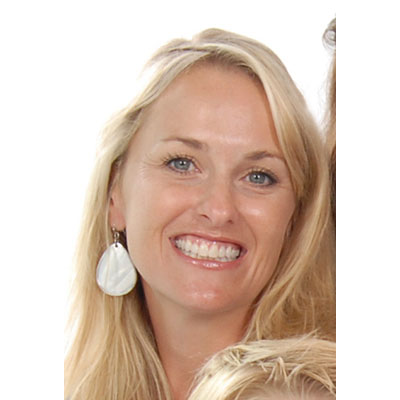 Sarah Smith
ShoreTel
Business Development Manager
Dallas, TX
http://www.shoretel.com
Years In Current Position:
3
Years In The Channel:
9
Highlights of the past year:
The most rewarding aspect of my job in 2013 was getting the opportunity to work with our top partners across the country and help them to achieve their growth objectives by offering business coaching and consulting services, independent of a focus on our product portfolio. Additionally, we allocated an investment fund where we made strategic investments into partner's businesses to drive growth. We demonstrated a strong and clear ROI on investments in the partners. Our partners are transforming their business to address how customers want to buy (cloud) and we are all working together to ensure our partners' success and our ability to delight our customers.
What do you hope to accomplish next year?
My goal for 2014 is to continue to invest in our partner community and assist with their transformation to a recurring revenue model. Unified Communications is in a state of transformation and ShoreTel is taking market share in the UCaaS space, it is exciting to be part of it. Watching our partners' business gain profitability by increasing the recurring revenue is gratifying.
What programs/initiatives does your company offer to support women in the workplace?
ShoreTel is one of the best technology companies for women that I have ever had the chance to work for. My first role at ShoreTel in 2011 was a team comprised of 8 people, 7 of them being women. There are no limits on women's ability to take on leadership roles.
Female role model:
My female role model would definitely be my Mom. She had her own CPA business as I was growing up and she demonstrated a strong work ethic and integrity. The biggest lesson I learned from her as a young girl that I carry into my career today is to always complete the tasks you commit to completing the day you said you would have it finished. This simple philosphy has served me well.
What advice would you give to young women aspiring to succeed in the workplace?
My advice would be to work hard and be a team player. Volunteer for assignments that are not part of your job description and be prepared when you arrive at your meetings . Having a positive attitude goes quite a bit further than you would think. My biggest piece of advice is to hold up other women and give them praise.
What was your first job?
My first job at the age of 14 was at Dunkin Donuts. Both of my older sisters also worked at Dunkin' Donuts because it was one of the few jobs that would hire a 14 year old. My Dad drove me to work at 5:00am every Saturday and Sunday morning. I worked there for 2 years and during that time I was promoted to manage one of the Dunkin' Donuts inside of a gas station. Big time for a 16 year old! This job taught me the discipline of rising early and to do your best everyday.
What is your favorite charity and why is it meaningful to you?
Cystic Fibrosis is my favorite charity to support because I have a dear friend, Selwa Mitchell, fighting this disease. Cystic Fibrosis affects the lungs and causes difficulty breathing and a shortened life expectancy. The daily effort each person undergoes just to breathe and fight this disease is inspiring. I have worked with our local chapter and other locations to help raise awareness and funding to find a cure.
Printer-friendly version
Email this CRN article