Printer-friendly version
Email this CRN article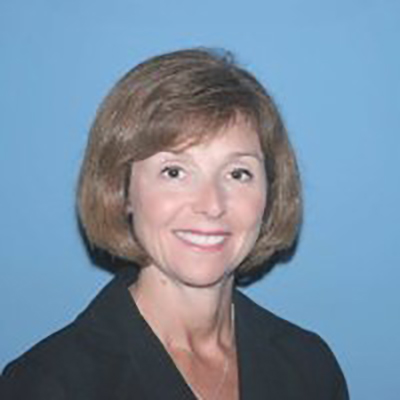 Debra Sperling
NetApp
Director, National Partners
Sunnyvale, CA
http://www.netapp.com
Years In Current Position:
8
Years In The Channel:
20
Highlights of the past year:
The past year, I managed a team of Business Development Specialists focused on selling converged infrastructure, FlexPod, in the America's. The FlexPod solution is a 100% partner play and together we achieved # 1 ranking in an IDC report listing FlexPod as the #1 Worldwide Integrated Infrastructure. The joint NetApp and Cisco partners built very successful and profitable business that will continue to grow as they focus on building private, hybrid and public cloud infrastructure solutions for their clients.
What do you hope to accomplish next year?
My role is expanding to include managing the National Partner Business for NetApp, where we will work together to achieve predictable and profitable growth for the partners while providing them a level of differentiation within the partner landscape. Additionally, I will work closely with our partners to help them diversify their offerings and capabilities as we all adapt to the new customer consumption models.
What programs/initiatives does your company offer to support women in the workplace?
NetApp has many active programs to support women. Several leaders are strong supporters of Women in Technology (WIT), we actively promote mentorship programs and we have several portals and blog sites. Additionally, NetApp was honored by Professional Women's Magazine for the Best of Spring 2014.
Female role model:
I have been extremely fortunate to work with strong successful woman that have served as role models and mentors. My first job in the channel was at Digital Equipment Corporation with Jan Smith and now at NetApp working for Regina Kunkle, VP of America's channel. Both women are tremendous leaders that inspire, support and believe that woman have no boundaries.
What advice would you give to young women aspiring to succeed in the workplace?
Three really critical things for young woman to focus on 1. Have passion for what they are doing 2. Find a strong mentor 3. Develop your personal brand
What was your first job?
My very first job was at Digital Equipment Corporation in the finance department. This provided me an opportunity to learn the importance of sound financials and some basic tenants that I have used throughout my sales career.
What is your favorite charity and why is it meaningful to you?
Lynn Cohen Foundation for Ovarian Cancer Research is my favorite charity. My family is affected by this terrible disease known as the silent killer. More than 20,000 women in the United States are diagnosed with ovarian cancer each year, and approximately 15,000 women die annually from the disease. Unfortunately, most cases are diagnosed in their later stages when the prognosis is poor. Today, there is NO early detection test for ovarian cancer. The Lynne Cohen Foundation is dedicated to early detection and prevention and to increase survival rates and improve lives of woman and families affected by this disease.
Printer-friendly version
Email this CRN article