Printer-friendly version
Email this CRN article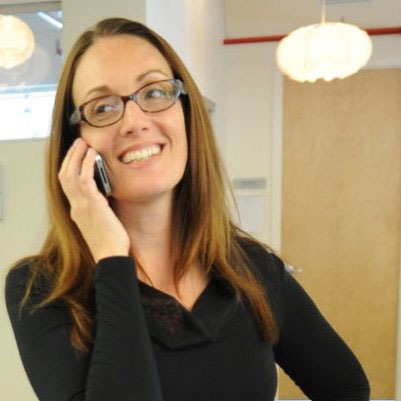 Heather Tenuto
ShoreTel
Vice President of WW Channel Programs and Sales Enablement
New York, NY
http://www.shoretel.com
Years In Current Position:
1
Years In The Channel:
14
Highlights of the past year:
This past year ShoreTel overhauled its Champion Partner program in an effort to help partners evolve their businesses in light of the big changes we are seeing in the market. To keep the Shoretel community competitive in the CPE space, we overhauled our legacy program elements. Partners now have access to greater margin while still being able to compete and win on-premises PBX business. In addition, we worked very closely with our partners to add Cloud Tiers to our Champion partner Program to help them compete as UC applications move to the Cloud. We created an aggressive recurring revenue compensation model for our ShoreTel Sky product, but more importantly, we've put together groundbreaking educational programs to help our partners adapt their business model and sales force to meet the demand of end users requesting subscription-based hosted applications. The results have been phenomenal. We've seen growth in Channel revenue for both Product families. We've increased MDF utilization from 76% to 91% and partner rebates have grown by 400%. CRN has also awarded us a 5-Star Rating in CRN's 2014 Partner Program Guide.
What do you hope to accomplish next year?
This year we intend to use our program to aggressively grow our cloud business. As an example, we are creating programs to help our partners migrate legacy customers who are interested in cloud to Shoretel Sky. We want to provide high touch service to partners that want to make this transition to cloud. Education is central to everything we do. We intend on revitalizing our sales training, and implementing a brilliantly simple partner portal that puts the proper resources into the hands of our partners at the right time.
What programs/initiatives does your company offer to support women in the workplace?
Today, ShoreTel sponsors one training/development women initiative each year to develop our women leaders. We also participate in a women's recruitment event for our college recruitment program. For sure, there is room for improvement in this area; however with new leadership in place, I am confident there will be more focus in this area.
Female role model:
I think it's important that leaders have a diverse group of role models and mentors. I really admire women who have shown unapologetic assertiveness in their pursuit of success. Early in my career, Martha Stewart Omnimedia was a client and I became a huge fan of how focused she was on her business and success. Granted, she ran into some trouble, but there is something to be said about the fierceness she continues to exhibit. There are many women leaders today who unabashedly and publicly pursue success and it's making a huge difference for women executives everywhere.
What advice would you give to young women aspiring to succeed in the workplace?
Be heard. Don't be the person in the room with the least to say. Make sure your contribution is meaningful. Don't leave a meeting without getting your input out on the table, even when it feels uncomfortable. Quite often, I am the only woman in the room and the easy thing to do would be to sit back and let others do the talking as I still believe that assertiveness from women is not universally appreciated. But speak up. If some has to ask for your opinion, or says 'We haven't heard from you, what do you think?' you've failed.
What was your first job?
When I was 15 I washed pots at a banquet hall in the Poconos. It was a summer job and I lived in a hostel with about 15 other girls and got paid $61 a week. It was the hardest job I ever had and it was physically grueling, but taught me a lot about what hard work really is.
What is your favorite charity and why is it meaningful to you?
WIBO (Workshops in Business Opportunities) WIBO's mission is to enable small business owners and budding entrepreneurs from underserved communities to obtain financial success by starting, operating, and building successful businesses that develop economic power, provide jobs and improve communities. I've met some of their graduates and their stories are inspiring.
Printer-friendly version
Email this CRN article