Printer-friendly version
Email this CRN article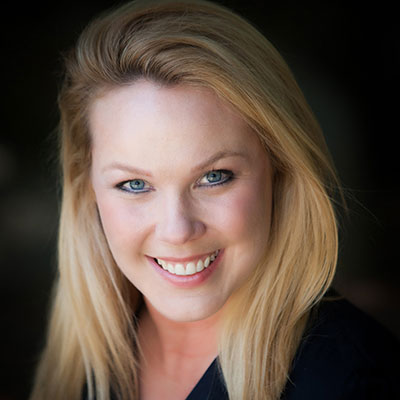 Bridget Winston
ShoreTel
Director, Partner Business Management
Redondo Beach, CA
http://www.shoretel.com
Years In Current Position:
9
Years In The Channel:
12
Highlights of the past year:
Drawing upon our corporate reorganization, I successfully oriented a team that was focused on customer-facing activities to partner-building competencies. The Partner Business Management team focuses on leading indicators, prior to revenuenpartner enablement, demand generation, and targeting of key verticals and technologies to achieve success. Partner self-sufficiency has increased in opportunities, specifically under 100 users; comprehensive marketing plans have been created with a majority of partners, resulting in 95% MDF utilization rates and increased focus on verticals such as government, education, financial, and healthcare; pipeline has increased by 58% YoY and revenues by 12%. Additionally, we have instituted quarterly business reviews, ensuring mutual accountability to the partnership, not just to opportunity management. My team was also responsible for introducing the Champion Partner Program re-design in December and simultaneously advancing the ShoreTel Sky program. Demonstrating how partners can maximize the program benefits and leverage our resources is crucial, but at this critical time in market shift, helping partners transform their businesses from a traditional premises product/services mix to a monthly reoccurring revenue stream is the most significant area of development and attention. To assist, ShoreTel offers Business Development Workshops and consulting for partners who aspire to compete in the UCaaS market.
What do you hope to accomplish next year?
First, I'll ensure our Partner Business Managers are talented Pipeline Building Machines. That's our joke about the title P.B.M. Learning from, educating, and guiding partners on how best to actively create topline funnel and generate demand ensures that collectively we remain relevant and profitable. Secondly, I'll prioritize channel development for partners who desire to transform their business models to execute on the cloud opportunity ahead of us. Shifting a business to an MRR model means altering compensation plans, talent, cash flow, technology, and expertise. As ShoreTel makes this shift, educating partners who want to make this transition will be essential.
What programs/initiatives does your company offer to support women in the workplace?
With our re-organization, ShoreTel increased the number of female managers and directors significantly. On the channel team alone, there are 4 out of 9 female Directors. While we do not have a formal 'Lean In' program (yet), our executive management's style is focused on gathering feedback, skip level meetings, debate, and seeking consensus. For example, one of our female VPs, Heather Bennett, wrangled support for the company to continue investing in a culturally significant event, 'The Battle of the Bands,' where musical employees form a band and compete, with the finale held in a NYC nightclub. Fantastic culturally for ShoreTel!
Female role model:
Leila Jana, founder of SamaSource is my professional role model. She took her Harvard education, experience at the World Bank, and familiarity working at a large consulting firm, and changed the world. Her non-profit organization works with companies like eBay, LinkedIn, Microsoft, and Google to outsource parts of the digital supply chain and computer-based work to the world's poorest women and children. Personally, my role model is my grandmother. She turned 90 February 24, retired in January, still drives, does Weight Watchers, and has outlived two husbands and three kids. And she's been known to drink a martini or two
What advice would you give to young women aspiring to succeed in the workplace?
Go for that job promotion, even if you have doubts. We're oftentimes better and more qualified than we see. Speak up and trust yourself. However, be quiet too. An uncomfortable silence or tough conversation doesn't need conversation filler. Be honest. Support and give credit to those who got you there. Don't forget that this means you too! Prepare yourself for some potentially sexist situations, such as being called 'honey' or being asked to take notes in a meeting. I have found that playing out possible scenarios in my head has helped me not be so tongue-tied if they do occur.
What was your first job?
I was a checker at a grocery store in high school. My party trick is that I can still remember all of the produce codes (Bananas: 4011, Honeydew Melon: 4034, etc). Invite me to your next partynI'll dazzle you with pointless information!
What is your favorite charity and why is it meaningful to you?
I consistently donate to Ursuline Academy of Dallas, my former all-girls Catholic high school (and Melinda Gates's alma mater!). With the funds, they support scholarships, salaries, technology needs, and expansion projects. Ursuline played such a critical role in my life, friendships, and development. The rigorous education, combined with my time on the soccer team there, taught me mental and physical toughness and to persevere. There were high expectations academically, and we were always encouraged to speak up, try, trust your preparation, and attain your goals.
Printer-friendly version
Email this CRN article