Printer-friendly version
Email this CRN article
Karen Greer
Owner, Secure Content Technologies
Location:
Cincinnati, OH
URL:
http://securecontenttechnologies.com/
Number of years in current position:
9
Number of years involved with indirect sales:
19
How have you personally helped advance your company's channel business over the past year?
The channel has been my personal focus and a core part of the passion I have for the technology industry. I embrace the companies with strong channel programs and those are the companies we give our mindshare and sales focus. I routinely meet with our vendors to advise them on how to build solid channel programs that enable, support and empower their channel partners to drive revenue.
What are your goals for your company's channel business over the next year?
My goals are to continue to invest heavily in the technology companies with strong channel programs. I will continue to work with these organizations to advise them on how to build a solid channel infrastructure by providing deal registration, partner education and enable strong partner portals and true channel focus.
What programs/initiatives does your company offer to support women in the workplace?
We are very close to obtaining our WOB official certification. This has been a personal goal of mine. Once we have that important piece it will enable and propel us to take the next steps.
Who is your female role model?
My female role model is yet to be determined. I have read about what some extremely successful women have achieved but I've yet to meet any of them in person. I think for someone to really be your role model you need to know them in depth. This is something I am looking forward to!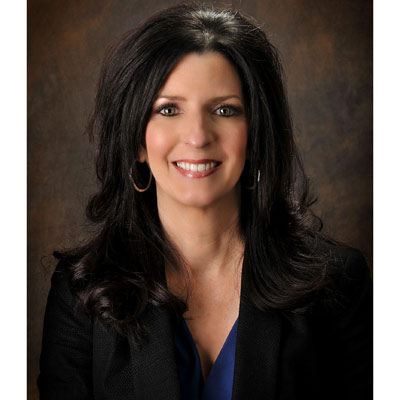 Fun Facts:
Uses Twitter
Uses Facebook
Uses LinkedIn
Has a mentor
Uses more than 3 mobile devices

What advice would you give to young women aspiring to succeed in the workplace?
Choose a profession that you have passion for and believe in yourself. Build a network of mentors that you trust who can help guide you. Read as much as possible. The more information and inspiration you have the more successful you will be. There are no short cuts. Pay your dues and work hard with honesty and ethics.
What is your favorite novel and why is it meaningful to you?
I read inspirational and educational books. My current favorite is Seven Strategies for Wealth and Happiness by Jim Rohn. It is a book I can refer back to easily for inspiration and practical steps to stay on my path. The book gives advice on how to unleash the power of your goals. It really helps me stay on course and I read it daily
What tips do you have on how to find work/life balance?
For years I struggled with a work/life balance. It is hard to put into words the guilt and mental battle people (women & men) feel when they are trying to have a successful career and raise a family. Build a solid support system of people you trust. Define a routine that creates harmony for you. When you are away from work...truly be away from work. Take time for yourself always! You will be better to everyone in your life if you do.
Unedited Content Provided By Participants
Printer-friendly version
Email this CRN article