Printer-friendly version
Email this CRN article
Renee La Londe
CEO, iTalent Corporation
Location:
San Jose, CA
URL:
http://www.italentcorp.com
Number of years in current position:
10
Number of years involved with indirect sales:
10
How have you personally helped advance your company's channel business over the past year?
I hired a VP of Marketing and collaborated closely to strategically increase our technology partnerships by over 100%. Before this, our channel business was not a major part of our business, as we relied primarily on our own direct sales force. Through our planned and focused approach, we now have secured strategic partnerships with Jive, Lithium, Box, Zendesk, and Wichita State University's Applied Technology Acceleration Institute (ATAI).
What are your goals for your company's channel business over the next year?
My goal for our channel business this year, is to match the revenue generated by our direct sales team. I want to see our overall revenue double this year, which makes our channel partnerships fundamental in achieving this. Our VP of Marketing and General Partner will be aiming to expand the number of partnerships where it makes sense strategically, and continue to cultivate new business.
What programs/initiatives does your company offer to support women in the workplace?
Most recently, we established a partnership with Kodada Institute of Technology and Science for Women (KITS) located in Hyperbad, India, where we have an office. The partnership features an internship program, through which female engineering students from KITS will work on technical projects at our location, allowing them to gain real-world experience while getting prepared to enter the workforce. We also offer an annual education reimbursement to our entire team, and we are more than 50% women owned. I am committed to bringing more women on board, not only in our organization, but to the technology industry as a whole.
Who is your female role model?
There are too many to choose just one, but the top of the list would have to be the legendary Grace Hopper, whose innovation literally changed the world of technology. I am deeply inspired and driven by strong women, who are ahead of their time, voice their opinions, bust through stereotypes and never give up, all while lifting up others along the way. The strongest and most successful people are the ones consistently seeking ways to help others, and Grace Hopper was a perfect example.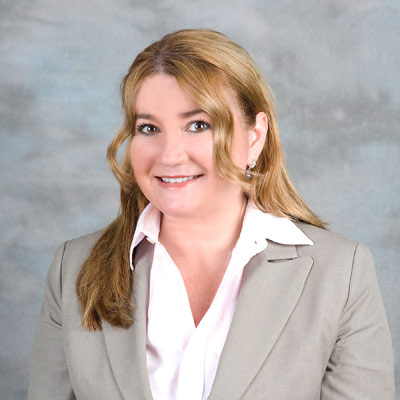 Fun Facts:
Lives within the limits of a major city
Lived outside the U.S. for at least a year
Fluent in a language other than English
Uses Twitter
Uses Facebook
Uses LinkedIn
Has worked for a solution provider
Has a mentor
Is a mentor
Is a tech geek
Uses more than 3 mobile devices
Has a pet
Loves to sing
Is athletic
Knows how to fly a plane

What advice would you give to young women aspiring to succeed in the workplace?
First I would tell them not to compromise their perspective or personality as women, in order to fit a certain expectation. I would advise them to be authentic, aim high with goals, to be proactive, take on challenges, and trust their instincts. To not be afraid to ask for help when it's needed, and build a network. It's not what you know, but what you share. This point is so important. When you add value to others, you will be a valued commodity to the organization. Stand up, stand out, share, and collaborate.
What is your favorite novel and why is it meaningful to you?
One of my favorites as a child was 'The Secret Garden', by Frances Hodgson Burnett, because despite her circumstances, the young and headstrong female character creates change and positive outcomes for herself and others. It also had a touch of magical and mischievous adventure, which made it fun to read. Any good story that pulls you in and opens your mind to new perspectives and possibilities is meaningful to me.
What tips do you have on how to find work/life balance?
Some days I succeed and other days I struggle, but what I've learned about work / life balance is that it's a daily practice. Balance is never easy in a fast paced and demanding industry, but it's a must. Regardless of your role, surround yourself with a good support system, both at work and at home. At the end of the day, turn off all devices if you can. When your quality of rest and renewal is respected, the quality of your work will shine.
Unedited Content Provided By Participants
Printer-friendly version
Email this CRN article