Printer-friendly version
Email this CRN article
Ying McGuire
Vice President of International Operations and Business Development, Technology Intergration Group
Location:
Austin, TX
URL:
http://www.tig.com
Number of years in current position:
4
Number of years involved with indirect sales:
16
How have you personally helped advance your company's channel business over the past year?
Ying leads TIG's international business, business development with fortune 500 companies, as well as diversity initiatives. Under her leadership and guidance, this past year, TIG has expanded its presence in China, acquired two companies in Canada, and conducted business in 12 countries through a global partner network. Six Fortune 500 companies became TIG customers in 2014. Ying championed TIG's Alliance Program that is designed to onboard and nurture a quality pool of certified diverse businesses with the intent to partner with them on future opportunities. Diverse businesses include small business (SB), minority business enterprises (MBE), women business enterprises (WBE), veteran business enterprise (VBE), disabled veteran business enterprises (DVBE), and historically underutilized businesses (HUB).
What are your goals for your company's channel business over the next year?
Internationally, TIG will further expand in China, integrate Canadian entities into the TIG family, and expand our international reach to 20 countries through a partner network. We aim to double our business with Fortune 500 customers providing flexible and innovation solutions. We will continue mentoring and advocating for diverse partners and promoting mutually beneficial partnership.
What programs/initiatives does your company offer to support women in the workplace?
TIG leaders mentor woman employees and help them pave a rewarding career path. TIG's flexible work schedule allows working mothers to maximize their family time while achieving their results and career goals.
Who is your female role model?
My female role model is Condoleezza Rice, the 66th United States Secretary of State. In the extreme world of politics, Rice was able to deal with extreme obstacles with confidence and grace, and use her brilliance and diplomacy to influence the World's most powerful men and women. She take pride on how being an African-American woman influences her on what she does. She sure knows how to get the job done.
One of our "Power 50 Solution Providers"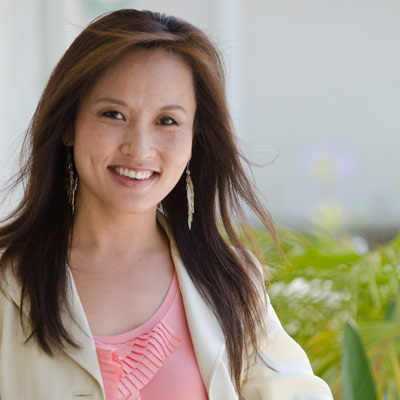 Fun Facts:
Lives within the limits of a major city
Lived outside the U.S. for at least a year
Fluent in a language other than English
Uses Twitter
Uses Instagram
Uses Facebook
Uses LinkedIn
Has an advanced degree
Has an advanced degreeHas an MBA
Has worked for a solution provider
Has a mentor
Is a mentor
Loves to sing
Is athletic

What advice would you give to young women aspiring to succeed in the workplace?
Acquire as much knowledge as possible from people around you; win credibility with your knowledge and results not your gender; be able to deal with adversity and confront issues; make impact in everything you do and be the best in your field; do not forget to build relationships with your leaders, your peers, your team members, your customers, and your partners.
What is your favorite novel and why is it meaningful to you?
One of my favorite novels is 'The Arrival' by Shaun Tan. It is an immigrant story told as a series of wordless images. A man leaves his family and an impoverished town, seeking better prospects in an unknown country. I had similar adventure and struggle. Following the Tiananmen Square incident, I packed my life in one suitcase and arrived in US with $1,000 in my pocket to pursue the American dreams. I was able to learn a new language, adapt to a new culture, and achieve new goals.
What tips do you have on how to find work/life balance?
'Balance' means difference thing for different people, and what one considers 'balance' may vary over time. From my point of view 'balance' does not mean less work and more play time, instead I define it as being able to make an impact. Although I have been working most nights and weekends, I was able to achieve a sense of balance because I was able to make impact in most things I do, teach my children good value and take them on fun vacations, build meaningful friendships, and find time to keep myself fit at the gym and yoga studio.
Unedited Content Provided By Participants
Printer-friendly version
Email this CRN article