Printer-friendly version
Email this CRN article
Lori Cornmesser
Vice President of Global Channel Sales & Alliances, Ixia
Location:
San Jose, CA
URL:
http://www.ixiacom.com
Number of years in current position:
3
Number of years involved with indirect sales:
15
How have you personally helped advance your company's channel business over the past year?
As Vice President of Global Channel Sales & Alliances for Ixia, Lori leads overall channel sales, strategic planning and operational execution, including go-to-market strategies, associated sales programs, and directing the Channel Sales team to drive strategic relationships with partners. Lori has grown Ixia's entire partner base -including reseller and global alliance partnerships -that currently consists of more than 500 partners worldwide. Ixia's focus remains on the strategic acquisition of new partners, but also includes cultivating its current channel partner relationships that play an integral role in company growth. To this end, Lori has put in place a dedicated team of Channel Account Managers and Global Alliance Managers focused on Ixia's building a mutually beneficial relationship with our partner community, and an extended team delivering powerful field engagement, training, and support. Under her direction, Channel Xcelerate continues to grow and underscore Ixia's commitment to achieving joint business objectives, including growing the customer base and increasing market share.
What are your goals for your company's channel business over the next year?
Our main goal is to establish Ixia's channel brand as the one to beat in the market. Together with our partners, we'll be focused on sales execution and winning new customers. To achieve its aggressive goals, Ixia will need to continue to invest time and knowledge with its partners to build trust and confidence among both partners and customers. This includes continuing to add value by way of robust training, enablement, and superior content for the channel sales and technical communities, while making it easy to do business with Ixia in every way possible.
What programs/initiatives does your company offer to support women in the workplace?
Ixia is committed to help the women of Ixia reach their potential in the workplace and promotes and supports programs that promote woman in the workplace. With the sponsorship from Bethany Mayer, CEO, Ixia recently kicked off a series of monthly webinars and networking events for the Women of Ixia.
Who is your female role model?
There are too many to name! It's not just one female who did anything. My opinion is that no one female does anything for one female. I've been very fortunate to have many women help me along the way but if I had to name those that inspire me it would be my mother and my daughter as they continue to teach me everyday the person I want to be.
One of our "Power 100 Vendors"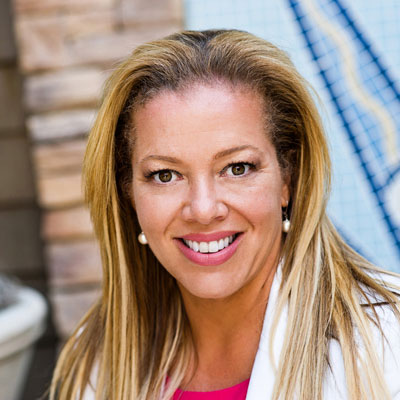 Fun Facts:
Lives within the limits of a major city
Lived outside the U.S. for at least a year
Fluent in a language other than English
Uses Twitter
Uses Instagram
Uses Facebook
Uses LinkedIn
Uses Vine
Has an advanced degree
Has an advanced degreeHas an MBA
Has a mentor
Is a mentor
Is a tech geek
Uses more than 3 mobile devices
Has a pet
Loves to sing
Is athletic

What advice would you give to young women aspiring to succeed in the workplace?
One of the best pieces of advice I received early on was to take time to get to know people. Understand where they are coming from and what is important to them.
What is your favorite novel and why is it meaningful to you?
The Last Lecture by Randy Pausch; a true story about a professor which who was forced to deliver a very literal last lecture after being diagnosed with terminal pancreatic cancer. The key is taking the time to dream, the importance of good parents in a child's life, and to put people before materials. One of my favorite quotes; 'We cannot change the cards we are dealt, just how we play the hand.' It has remained a reminder about how to live life from the front row, love deeply, always have courage and remain present with my family.
What tips do you have on how to find work/life balance?
Unedited Content Provided By Participants
Printer-friendly version
Email this CRN article