Printer-friendly version
Email this CRN article
Barbara Abboud
Director, North American Channels, Varonis Systems
Location:
New York, NY
URL:
http://www.varonis.com/
Number of years in current position:
2
Number of years involved with indirect sales:
16
Twitter Handle:
@Channel_Barb
How have you personally helped advance your company's channel business over the past year?
In 2015, Barbara helped to strengthen the rewards program for partners who invest in Varonis. The Deal Registration program increases partner profitability and ensures that Varonis can truly improve the partner experience within the local sales community. She has helped to improve online training, the partner certification program and with her team built a campaign to build certified partners.
What are your goals for your company's channel business over the next year?
In 2016, one of our strategic goals is to build a strategic partner program. Recognizing partners that have invested with Varonis, and to increase their resources to ensure success. A key component of this program will be technical certification and investment. Partners that are technically enabled find the most success in building their Varonis practice.
What programs/initiatives does your company offer to support women in the workplace?
Varonis allows for flex work schedules and encourages employees to work from home. In 2015, a private mother's room was created for nursing mothers to have a comfortable and private place for nursing or pumping.
Who is your female role model?
I admire Oprah Winfrey, she has used her fame, wealth and passions to better the lives of many. Empowering women is one of her biggest passions and she supports and establishes charities that do just that. For example, her all girls boarding school in South Africa, the Oprah Winfrey Leadership Academy for Girls, which is funded by her donations and the OWN Network's focus on female growth and empowerment.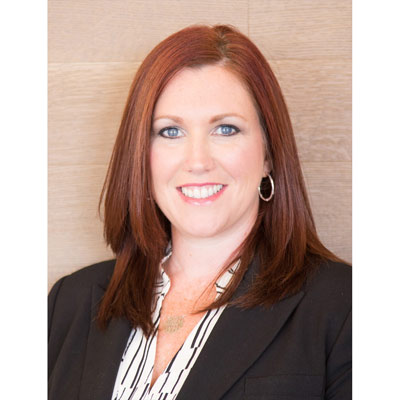 Fun Facts:
Is a social media addict
Uses Twitter
Uses Instagram
Uses Facebook
Uses LinkedIn
Uses SnapChat
Has worked for a solution provider organization
Has a mentor
Is a mentor
Loves Netflix
Is extremely organized
Has a pet
Has performed in a musical
Is an early riser

What advice would you give to young women aspiring to succeed in the workplace?
The art of listening is lost on many. I would advise that when you are talking, you are telling others what you already know, but when you listen you have the opportunity to learn something new.
What is your favorite song and why is it meaningful to you?
I am a Long Island girl through and through. So it is no surprise that Billy Joel is one of my favorite artists. My favorite song is "Only the Good Die Young." I've had several family deaths of those who we lost way too soon. When I hear this song, I take a moment to think of them and say a little prayer.
What tips do you have on how to find work/life balance?
As a mother and busy channel professional covering North America for Varonis, finding a balance between the two can be tough. My travel takes me away from my family quite a bit. My little girls know that during the week I will be away a few days. But, when Friday comes, I switch into Soccer Mom mode and make the most of my time and weekend with family.
Unedited Content Provided By Participants
Printer-friendly version
Email this CRN article