Printer-friendly version
Email this CRN article
Jennifer Anaya
Vice President, Marketing, Ingram Micro
Location:
Irvine, CA
URL:
http://www.agencyingrammicro.com
Number of years in current position:
4
Number of years involved with indirect sales:
19
Twitter Handle:
@JenniferiD8
How have you personally helped advance your company's channel business over the past year?
Agency Ingram Micro's marketing services enable our vendor partners to market to and through solution providers more effectively. We've built services that allow our solution provider partners to develop, brand and market their value to end users more effectively. For example, over the past two years we've established a content and digital marketing service that is influencing the way the channel learns about and adopts new technology solutions that expand their area of influence with the end users they serve. In turn, the content provided via these channels is also being shared, through solution providers, to the end users they serve to educate non-technical decision-makers and influencers. Our goal is to help shorten the sales cycles of our solution providers, and in turn, shorten sales cycles across the channel. As a result, the growth within vendors that participate in Agency Ingram Micro's services is six percent higher than vendors that aren't as active. Average growth for channel partners who work with Agency Ingram Micro is strong double-digits.
What are your goals for your company's channel business over the next year?
Our goal is to be an indispensable business partner to the channels we serve by shortening sales cycles and expanding the level of services and complete solutions channel partners can offer. Ingram Micro has invested in all levels of the technology lifecycle to give partners an advantage whether they are a veteran in a certain technology category or adopting an expertise in a new market. New resources include expanded white-label professional services, custom marketing services, business intelligence services, as well as cloud services and solutions, and technology asset disposition and recycling services.
What programs/initiatives does your company offer to support women in the workplace?
Ingram Micro hosts multiple Women in the IT Channel forums at our partner conferences and at our east coast office in Buffalo, NY. We are also developing a Women in the IT Channel forum in our new Irvine offices, as well as in the Indianapolis, IN location. We also host diversity councils in many of our operation locations and support diversity initiatives worldwide. Ingram Micro offers high potential leadership development programs for all employees and ample female representation. Additionally, we offer flexible work options which are typically sought after by executives looking to balance work, life and family commitments.
Who is your female role model?
My first role model is my mother. She taught me anything is possible, growing a start-up business to $6M in sales and 150 employees, as well as establishing two other companies. In her retirement, she's dedicated her talent to building and supporting low-income housing and other social services throughout Southern California. IT channel leader Jane Cage has also been an inspiration and a role model. She knows how to stay focused on what's important in life and business, finding time to serve her community, winning multiple distinctions for tireless efforts to support the rebuilding of Joplin, Mo.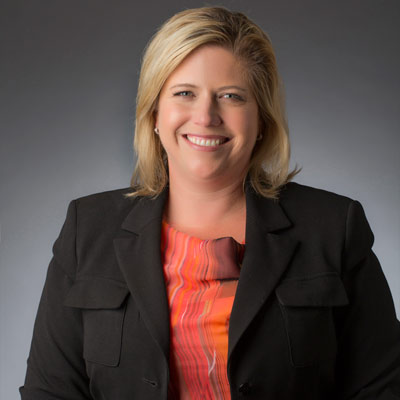 Fun Facts:
Uses Twitter
Uses Instagram
Uses Facebook
Uses LinkedIn
Has worked for a solution provider organization
Has a mentor
Is a mentor
Loves Netflix
Is extremely organized
Has a pet
Collects art
Is an early riser
Is a night owl

What advice would you give to young women aspiring to succeed in the workplace?
Believe in yourself and be yourself. Don't try to be the male executive in the corner office, bring your own perspective, voice and insight to the job. Set your sights on what it is you want to do and go after it. You can have a terrific career and a healthy, happy family life by making good choices and keeping a clear focus on what's important to you and yours. Talk about what you want to achieve and find a company that supports you and your goals.
What is your favorite song and why is it meaningful to you?
Matishayu Sunshine. He's a Jewish Hasidic reggae singer & the song is about love, hope, redemption and being positive. It's a song that makes you smile.
What tips do you have on how to find work/life balance?
I don't believe there is work/life balance for anyone - males or females. There are choices that you can make throughout your career and life based on priorities and demands. At times, those choices are easy to make and at other times, they are extremely difficult. The balance comes from understanding and managing the priorities that you hold.
Unedited Content Provided By Participants
Printer-friendly version
Email this CRN article