Printer-friendly version
Email this CRN article
Cassandra Anderson
Director of Channel Sales, Crexendo
Location:
Tempe, AZ
URL:
http://www.crexendo.com
Number of years in current position:
3
Number of years involved with indirect sales:
20
Twitter Handle:
@cass8775
How have you personally helped advance your company's channel business over the past year?
With my commitment to Crexendo and my position as Director of Channel Sales, not only have I increased the channel size by 30%, but I have also achieved a 200% overall growth of the channel. I also planned an annual industry conference focused on building business, rather than our product. The true purpose was to set our partners up for genuine and continued success. Because of my commitment to our partners, I have helped them achieve their highest payout and I have designed an evergreen program. I am fortunate to lead a strong team of seasoned channel sales representatives, provide guidance and support on a consistent basis and provide training, feedback and relentless positivity and encouragement for the team. I also participate in a variety of forums, speaking events and conferences so I can continue to grow my knowledge, and share it.
What are your goals for your company's channel business over the next year?
I aim to increase partner commissions by 20 percent, increase channel sales by 20 percent, unveil a channel marketing program which will exceed 300%. I will also consolidate partner portals for simplified growth and simplify post-sales for the customer process to improve customer and partner satisfaction. My brain is always forward-thinking on how we can improve our systems, processes and experiences for our customers. By seeking out and sharing the information I learn with my team, I know our business can only grow.
What programs/initiatives does your company offer to support women in the workplace?
We strongly encourage our employees to pursue membership for Women in the Channel (WIC), and we host a variety of WIC community events throughout the year. We also provide membership in Advanced Women in IT (AWIT) and encourage training and events. We strongly encourage and support mentorship for our all of our employees, especially our women. It's really important to encourage our women to be motivated and supportedA generous flex time program is also provided.
Who is your female role model?
Firstly, Darlene Hughes, my high school geometry teacher who saw my potential and for more than the challenging life I faced growing up. She created opportunities for me to help serve others and achieve my own personal growth. I still remain in contact with her today. Secondly, Janet Shine, Channel Chief of Verizon, has been a true model, as her style inspires partner loyalty. She is an excellent channel role model.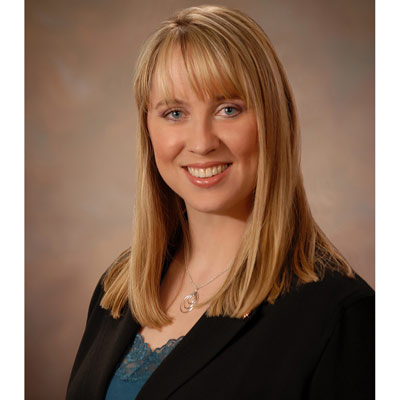 Fun Facts:
Uses Twitter
Uses Instagram
Uses Facebook
Uses LinkedIn
Uses SnapChat
Has worked for a solution provider organization
Has a mentor
Is a mentor
Is extremely organized
Collects art
Has performed in a musical
Is a night owl

What advice would you give to young women aspiring to succeed in the workplace?
I would encourage any young women to take risks. I think it's important to ask for what you want early in your career, including equity. I would also encourage young women to find a mentor to learn and become motivated about this industry early on. I think serving in the community is important in some sort of a non-profit capacity. I also believe joining a women in technology organization would be extremely beneficial.
What is your favorite song and why is it meaningful to you?
I really appreciate Lindsey Stirling's "Crystallize," because it signifies strength and empowerment, women's lives, and overcoming obstacles unique to women. It's really about creating inner beauty within yourself first, and surrounding yourself with eternal positivity and good environments so we can do good things for others, and ourselves.
What tips do you have on how to find work/life balance?
I've learned a lot from David Allen's "Getting Things Done," where the methodology is: capture, clarify, organize, reflect and engage. By enacting these five choices, you can achieve extraordinary productivity. I also believe you need to have clearly defined personal goals and roles and back this up with detailed daily and weekly planning exercises. Most importantly, I recommend truly being present when you are with your family. Putting technology away while enjoying your loved ones is incredibly rewarding and refreshing.
Unedited Content Provided By Participants
Printer-friendly version
Email this CRN article