Printer-friendly version
Email this CRN article
Joann Farrar
VP, Channel Sales, Voxox
Location:
San Diego, CA
URL:
http://www.voxox.com
Number of years in current position:
7
Number of years involved with indirect sales:
17
How have you personally helped advance your company's channel business over the past year?
As the Voxox VP of Channel Sales and long-time Voxox employee, Joann is an extremely hard-working and critical member of the sales team. Every year, Joann increases partner recruitment and revenues across the business with her salesmanship. Within the past year, she grew the Voxox partner community by 20%. Here's what Joann's supervisor, Tad Nikolich, SVP of Business Sales had to say about Joann: "Joann has been pivotal in the development of our channel by taking the time to nurture mutually beneficial relationships with her partners. She is a tremendous partner advocate, making sure partners are well-informed and their customers are taken care of when they interact with our company. We could not have built our channel program without her."
What are your goals for your company's channel business over the next year?
(1) Add two more large master agents; (2) Increase revenues by 20%
What programs/initiatives does your company offer to support women in the workplace?
Voxox is very supportive of women in the workplace. Voxox has advanced female leaders, such as Joann in a VP role and the company's CMO Tristan Barnum. In fact, Voxox even sent Tristan to South by Southwest (SXSW) last year to speak with aspiring women in business regarding how to make their startup dreams a reality (http://schedule.sxsw.com/2015/events/event_IAP996148). Additionally, Voxox always has a presence at the Channel Partners Women in the Channel event (twice a year) and other similar events.
Who is your female role model?
Joann says that her sister, Dr. Melinda Silva (http://drmelindasilva.com/), is her role model. A Board Certified physician in Family Medicine, Dr. Silva is a passionate anti-aging advocate in the pursuit of offering her patients the best knowledge and skills in "Anti-_Aging Medicine". Joann feels that her sister inspires women to do well, look well, and feel well. She is a mentor to many and a frequent speaker at conferences to bring awareness and confidence to women of all ages.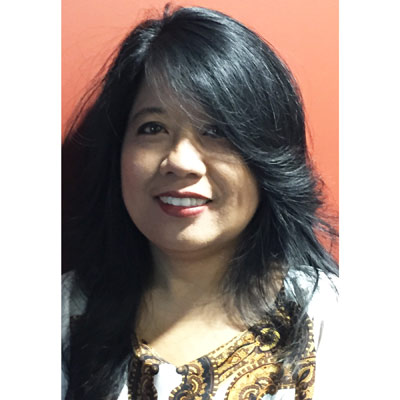 Fun Facts:
Has lived in more than 5 states
Can't put down her phone
Has worked for a solution provider organization
Has a mentor
Is a mentor
Loves Netflix
Is extremely organized
Has a pet
Loves to run
Has performed in a musical
Is an early riser
Is a night owl

What advice would you give to young women aspiring to succeed in the workplace?
Work hard, learn as much as possible -- not only in the workplace but outside of the workplace, too! Personal growth is important because when you're mentally and physically in a good space, you can excel and do anything!
What is your favorite song and why is it meaningful to you?
"The Greatest Love of All" by Whitney Houston. It's about being in touch with yourself that is incredibly important in life.
What tips do you have on how to find work/life balance?
Exercise, sleep well, and enjoy time with your family!
Unedited Content Provided By Participants
Printer-friendly version
Email this CRN article