Printer-friendly version
Email this CRN article
Elizabeth Anthony
Senior Vice President, Marketing, ViON
Location:
Herndon, VA
URL:
http://www.ViON.com
Number of years in current position:
2
Number of years involved with indirect sales:
15
Twitter Handle:
@lanthony
How have you personally helped advance your company's channel business over the past year?
While ViON has been in business for over 35 years, when I joined the company, they lacked a strong channel communications program. I made it a personal and professional goal to address that from the start as strong channel partnerships and communication are so vital to in today's highly competitive marketplace and crowded channel landscape. Over the past year, I have worked to advance ViON's channel business by establishing a strong channel communications foundation, defining and expanding our partner marketing relationships, and developing focused solution business plans for specific partners as well as setting annual marketing budgets around our entire solutions portfolio. Because our OEM partnerships are so essential, I've created a regular cadence of communications, meeting with them to review current internal and external marketing initiatives and metrics for success. Today, ViON has established uniquely intimate channel relationships with more than 20 leading OEMs, including Cisco, EMC, Hitachi Data Systems, IBM, NetApp and VMware. Because we've worked to open communication lines and strengthen our bond, these partners frequently reach out to us to do joint marketing and we leverage these relationships to provide truly innovate solutions for our customers in the public and private sectors.
What are your goals for your company's channel business over the next year?
I am focused on expanding ViON's established success in selling solutions with our OEM partners and driving channel-based revenue, so strengthening joint sales and marketing efforts across our partner community is a top priority. I am always working to enhance quarterly communications with our partners to highlight our successes and the programs we've launched across our customer base. It's my goal to continually improve upon our efforts and gain greater alignment with all 22 of our channel partners, and our seven strategic partners, so that we can augment what they're doing in the marketplace to promote ViON' solutions and capabilities.
What programs/initiatives does your company offer to support women in the workplace?
I'm a passionate advocate of women in business and especially IT. I'm pleased to say that ViON supports an array of networking organizations that are a core part of our business, such as Women in Technology (WIT), The Armed Forces Communication and Electronics Association (AFCEA) and the InterAmerican Accreditation Cooperation (IAC), among others. We host events with third-party organizations so that women can network with other female professionals. We also actively promote a variety of seminars and provide continuous training and education along with career development opportunities to support and advance women in the workplace.
Who is your female role model?
My sister, Peg Anthony, is my role model. She has been incredibly successful in over 35 years of service to the government and Fortune 500 organizations. She's now a powerful entrepreneur, starting her own firm 5 years ago and leading a team of 30 people. She always encouraged me to pursue my dreams, take risks and stay focused on my goals. She's an incredible women, mother, leader and friend. She helped me start my own marketing consulting business in 1991, encouraged me to join Cisco to gain more corporate experience, and supported me in each step of my career journey.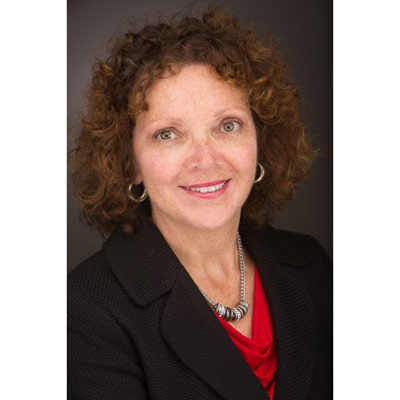 Fun Facts:
Is a social media addict
Uses Twitter
Uses Facebook
Uses LinkedIn
Has worked for a solution provider organization
Has a mentor
Is a mentor
Loves Netflix
Is extremely organized
Collects art
Is an early riser

What advice would you give to young women aspiring to succeed in the workplace?
I encourage the young women that I work with to get active and get involved. That means becoming and remaining actively involved in organizations that interest or inspire you, be it an IT-related organization, community group or philanthropic organization. There is no better way to capture experience, develop networking and leadership abilities, or hone the organizational skills you need throughout your career than through volunteering, joining an organization and actively participating in various committees and events. You'll find powerful networking opportunities, build beneficial relationships and improve the community by simply reaching out and getting involved.
What is your favorite song and why is it meaningful to you?
I love music and it's hard to pick one song! U2's "Beautiful Day" stands out to me as a favorite and always seems to end up on my playlists. The music is so powerful and energetic. It gets you moving, but the message itself is one that truly resonates for me. It's all about being present in the moment, seeing the beauty that is right in front of you and absolutely embracing life. "It's a beautiful day - don't let it get away." Says it all and you can't help but sing along.
What tips do you have on how to find work/life balance?
Work/Life Balance? What's that?! I'm kidding but there's no question that finding and maintaining a work/life balance is difficult. I encourage people to take it a day, or even a moment, at a time and try to have fun. Even it's just finding and doing one fun thing a day that brings joy. It can be as simple as listening to a favorite song, taking a break or a walk, or laughing with a friend. I try to be mindful about finding and bringing joy into every day and being thankful for all the great things you have accomplished
Unedited Content Provided By Participants
Printer-friendly version
Email this CRN article