Printer-friendly version
Email this CRN article
Angela Armstrong
Director of Marketing, Dasher Technologies
Location:
Campbell, CA
URL:
http://www.dasher.com
Number of years in current position:
7
Number of years involved with indirect sales:
7
Twitter Handle:
@angela_armst
How have you personally helped advance your company's channel business over the past year?
This year Angela has focused more on Dasher's solutions and services. We've narrowed our focus to execute quality marketing campaigns rather than quantity to align better with Dasher's initiatives and overarching goals. She has steered away from juggling multi-vendor brands and worked towards creating a cohesive, recognizable Dasher brand by launching a new website, drafting industry content on our blog and increasing our social media awareness. In addition to these marketing and business development efforts, Dasher has seen a continued 30% growth through net new acquisition on a company level.
What are your goals for your company's channel business over the next year?
Carrying a plethora of vendors is difficult to manage at times, but our business development team enables us to work with our clients in a broader scope. This upcoming year, we are doubling our business development program to ensure our partners receive the dedication they deserve and that our clients are aware of the technologies available to them, whether that be a well established company or an emerging startup. As always, another primary focus is net new acquisition in which we continue to grow and expand our annual revenue and Dasher's brand awareness,
What programs/initiatives does your company offer to support women in the workplace?
The majority of the women in our company are mothers, including our CEO. She has set an example for other women within our organization that family life is just as important as your professional life. As a new mom, our executive team was open and flexible with the time Angela wanted to spend with her daughter at home. She is am able to keep in touch with her team at the office remotely and still have the family life she has always wanted.
Who is your female role model?
Angela's role model is her mom, Agatha. She was always a working mother and Angela has admired her "get it done" attitude when it comes to the workplace. Agatha taught her that it is doable to have a successful career and still be hands on in your children's lives.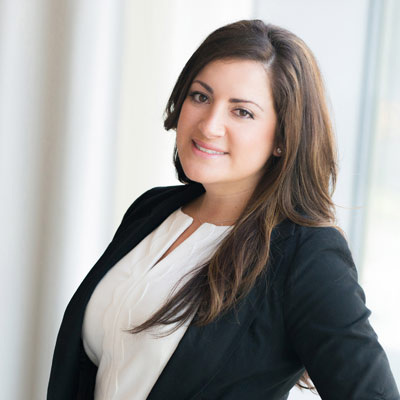 Fun Facts:
Is a social media addict
Can't put down her phone
Uses Twitter
Uses Instagram
Uses Facebook
Uses LinkedIn
Uses SnapChat
Has worked for a solution provider organization
Has a mentor
Is a mentor
Loves Netflix
Is extremely organized
Has performed in a musical
Is a night owl

What advice would you give to young women aspiring to succeed in the workplace?
Angela's advice would be to always stay true to yourself and your opinions, also don't feel afraid that you can't express your point of view. Sometimes being called 'sassy' can be misunderstood but it is a reflection of your confidence and leadership.
What is your favorite song and why is it meaningful to you?
That is a tough one. She loves anything country that puts her in a light mood. She feels like you should always have a positive attitude and enjoy the simple things in life like music and dancing.
What tips do you have on how to find work/life balance?
Knowing when and how to turn-off your "work brain" is crucial to maintain a work/life balance. It is easy to constantly respond to emails from your phone, so you need to be able to decipher what requires an urgent response. Angela strongly believes in taking personal time, which includes being away from family, friends, and spouse to completely re-charge.
Unedited Content Provided By Participants
Printer-friendly version
Email this CRN article