Printer-friendly version
Email this CRN article
Maureen Gaumer
Director, US Field and Partner Marketing, EMC
Location:
Granite Bay, CA
URL:
http://www.emc.com
Number of years in current position:
1
Number of years involved with indirect sales:
5
Twitter Handle:
@MaureenGaumer
How have you personally helped advance your company's channel business over the past year?
I've helped advanced EMC's channel business over the past year in two keys ways: engagement and enablement. First, by actively engaging with our partners through our Americas Partner Advisory Board, at Canalys Channels Forums and, of course, through our Global Partner Summit, I've been able to hear from our partners about their priorities, how our relationship is working for them and where we can continue to improve. For each of those events, I've worked with our sales leaders to create compelling agendas, content and meeting formats to maximize interaction with and collect feedback from our partners. Secondly, I've collaborated with teams across our marketing organization to ensure our partners have what they want and need to successfully market the products and solutions aligned to our sales priorities. This includes access to our campaign and sales enablement assets on our portal, campaign library and digital marketing platform for those who can DIY, as well as through vetted and trained marketing agencies who can execute marketing activities for our partners.
What are your goals for your company's channel business over the next year?
My goal for EMC's channel business over the next year is to work with channel sales to drive excellence in customer and partner engagement, generate demand and impact revenue. Making sure we get that engagement right is particularly important as we go through the Dell integration. Our partners need to be aware and prepared to go through this journey with us. We want them to share our confidence and excitement about the powerful opportunity of the combined company and industry-leading enterprise portfolio.
What programs/initiatives does your company offer to support women in the workplace?
At all levels and in all functions of the company, EMC places high value on supporting diversity in the work place. Women of World is always one of the most popular and well attended sessions at EMC World. EMC is a major sponsor of events like Simmons Women's Leadership Conference and Black Enterprise Women of Power Summit. We also have our own Women's Leadership Forum - a community for employees to offer advice and support, share experiences and best practices, and advocate career advancement and development opportunities for women.
Who is your female role model?
I've been fortunate to have several female role models who have influenced and inspired me. The first was my mom. She always worked, and sometimes at jobs that I couldn't understand how or why she did it. Like the years she spent as a hospice nurse, she was always on call and it often disrupted her nights and weekends, but she loved it and found it very rewarding. Without a doubt, I learned my work ethic from my mom. There are others - Laura Ruthenbeck, Fay Barrow, Kristin Pierce, Anna Dorcey - who have been like workplace superheroes to me.
One of our "Up and Comers"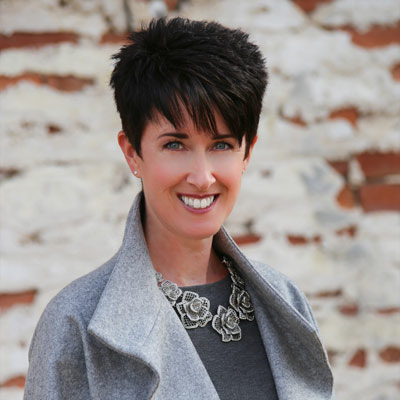 Fun Facts:
Uses Twitter
Uses Instagram
Uses Facebook
Uses LinkedIn
Is extremely organized
Has a pet
Is a night owl

What advice would you give to young women aspiring to succeed in the workplace?
My advice to young women is to have an open mindset and an awareness that you have something to learn from EVERYONE around you. EVERYONE has something they can teach you -- a nugget you can take with you from knowing or interacting with that person. It may be a hard skill, like literally how to do something for the first time. Or it may be a soft skill or a core value, like how to quietly and confidently handle a difficult situation. Watch and listen and you will learn something from someone every day.
What is your favorite song and why is it meaningful to you?
I love Alicia Keys' "Superwoman" - the piano, her voice, the lyrics… "Even when I'm a mess, I still put on a vest, With an S on my chest, Oh yes I'm a Superwoman" It's an inspirational and empowering song, uplifting all women.
What tips do you have on how to find work/life balance?
My tips for finding work/life balance are: 1. Prioritize what you need to and would like accomplish at work and at home; 2. Define your boundaries to get those things accomplished; 3. Adjust as necessary because sometimes something's gotta give; 4. Forgive yourself when it doesn't go as planned, and celebrate when it does. There are days I eat at my desk and work late. There are other days I go to volunteer at my daughter's school for a few hours or actually keep my dentist appointment. Balance is give and take. It's the art of the possible.
Unedited Content Provided By Participants
Printer-friendly version
Email this CRN article