Printer-friendly version
Email this CRN article
Erin Arnold
President, NextStep Networking
Location:
Cincinnati, OH
URL:
http://www.nextstepnetworking.com
Number of years in current position:
10
Number of years involved with indirect sales:
24
Twitter Handle:
@ekarnold
How have you personally helped advance your company's channel business over the past year?
Since our inception, our company has been an exceptional operations driven company. This came at the cost of sales. Our vision for growth forced us to examine this and remediate it if we were going to continue the growth that we have experienced as well as have planned. So the past year we took on two major initiatives: developing a sales organization as well as developing our managers. Both initiatives are critical to the success of NextStep Networking in the long term. The sales organization took investment of time and money to work with a consultant to shift our internal view of sales, as well as develop our sales process and hire a stellar sales rep. With these changes, our company is proactively working sales and developing opportunities and our future has never looked stronger. Hiring a coach for two of our managers was the second major initiative. As the leader, I can coach a certain extent, but by providing them an outside resource to challenge their thinking and help them develop solutions in a safe environment has created an organization of trust and respect, and those managers are now seen as leaders.
What are your goals for your company's channel business over the next year?
Our goals for 2016 are to increase revenue by more than 75% in our targeted verticals. We are focusing considerable resources into the K12 education space as we have unique knowledge into this space and we can make a difference to the districts that we work with. We are also focusing on our unique ability to deliver industry specific technology consulting to our clients and prospects so that they can plan accordingly and use technology to help them achieve their strategic goals.
What programs/initiatives does your company offer to support women in the workplace?
Our programs support all of our employees, as we believe in supporting the whole employee, not just the 8-5 that they are in the office. We provide flex time so that employees can do things like coach their kid's sports teams. We have company events for the entire family such as renting a suite for a Sunday afternoon Cincinnati Reds game complete with food and most importantly, a trip to the sundae stand for ice cream. We are a company that is run by a woman with a stay at home husband. Our initiatives support having a good life.
Who is your female role model?
I have been blessed to have several female role models in my life. First would be my mother, who demonstrated that a woman could lead a family and be significant at work as well. Second would be Patti Massey. Patti is currently the WBENC Forum 2nd Vice Chair and is President of MYCA Group. She embodies all of the characteristics that I look for in a role model: she is charismatic, she is always working to better those around her, she is a highly successful businesswoman, but most importantly, she believes in pulling others up as she climbs.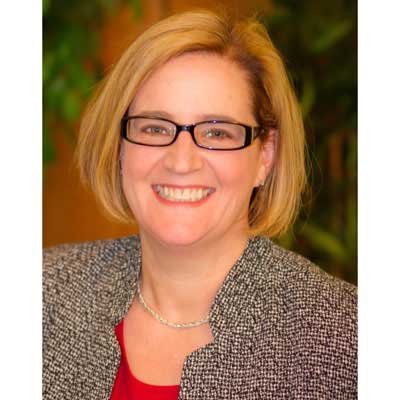 Fun Facts:
Is a social media addict
Uses Twitter
Uses Instagram
Uses Facebook
Uses LinkedIn
Has worked for a solution provider organization
Has a mentor
Is a mentor
Has a pet
Loves to run
Has performed in a musical

What advice would you give to young women aspiring to succeed in the workplace?
Be who you are and own it. For many years, I was trying to be who I thought a businesswoman was, not who I was. Until I started to own my unique characteristics and skills, and maximize them, I was not successful. Everyone, man or woman, has benefits and drawbacks in certain situations. The key is to know who you are so that you can enhance your strengths in the situations where it can do the most good. Also, have the courage to walk away when the drawbacks are too severe to overcome. But do it on your terms.
What is your favorite song and why is it meaningful to you?
Seasons of Love from the musical Rent. Hands down. "521,600 minutes. How do you measure, measure a year?" This anthem of sorts reminds me that I have to be intentional about how I spend my time. I also need to allow my team to be intentional as well. We all have the same number of minutes in a year, what you do with those minutes can make all the difference. "Measure in love" the refrain reminds us.
What tips do you have on how to find work/life balance?
"You can have it all. Just not all at once." Oprah Winfrey Intentionality. That is how you find a balance. You choose what things you are going to focus your time and energy on, and a plan for handling the items that get less energy. Family, work, fitness, personal growth, the list goes on and on. I will always put pressure on myself to do the right things, the key is to be intentional about what the "right things" are at that time, and to re-evaluate that list often so that I am putting my energy in the right places.
Unedited Content Provided By Participants
Printer-friendly version
Email this CRN article