Printer-friendly version
Email this CRN article
Katherine Granat
Director, Global Partner Marketing, Enterprise Content Division, EMC
Location:
Cambridge, MA
URL:
http://www.emc.com
Number of years in current position:
2
Number of years involved with indirect sales:
18
Twitter Handle:
@KatherineGranat
How have you personally helped advance your company's channel business over the past year?
When EMC rebranded and relaunched the Velocity Program, I developed a specific track for our ECM partners that aligned with how our partners not only went to market but leveraged the enablement infrastructure available through EMC's Business Partner Program. I also lead the development of the EMC Certified Solution Program which assists partners in developing business solutions that leverage our ECM platform and provides a go-to-market program with awareness and demand generation activities that are scalable globally. We found that when selling solutions via this program, the average deal size is typically 3x larger and 2x likely to close. To enable partners to proactively drive incremental pipeline, we launched a Digital Marketing Platform so our partners could easily run ECD product and solution campaigns, syndicate ECD web content and use prepared social media content. Finally we launched a Springboard Program which is a facilitated teaming activity that brings complementary partners together for joint sales planning. By establishing teaming agreements in advance, this accelerates the sales process when partners are working on a joint opportunity. Last year our partners touched 70% of ECD business. This year we intend to increase that to 75%.
What are your goals for your company's channel business over the next year?
We're in the process of launching a new next-generation content management platform, leveraging SaaS and significantly changing the way we sell and deploy solutions. As we move to a new model, we are actively working on ways to enable partners so they can engage with this new offering. One area of focus is a new SaaS partner program that will enable partners to resell "apps", as well as develop and certify their own apps on a cloud platform. This offering allows us and our partners to service SMB/small enterprise customers on a global scale.
What programs/initiatives does your company offer to support women in the workplace?
EMC makes diversity a top priority and actively drives employees to incorporate actions that support and advance diversity in the workplace. This is measured annually and discussed during the employee review process. For women in particular, EMC sponsors Women's Leadership Forums that bring women together, provide a sense of community and support career advancement and development opportunities. There are global chapters with branches for professional development, community involvement and networking, external alliances with women's organizations and women in technology. EMC also sponsors the Simmons leadership conference for women and encourages a mentoring culture by offering mentoring programs and training.
Who is your female role model?
Katharine Graham, Publisher of the Washington Post during Watergate, who was the first female Fortune 500 CEO and one of the first woman to reach this position at a publishing company. When she stepped in to lead the paper after her husband's death, she had no female role models and struggled in a male-dominated industry. She led the paper with strength and courage during a very difficult political time. She embodied grace under pressure, supported her reporters in spite of threats from political leaders, stepped up to a huge challenge in spite of her fears and became a respected leader.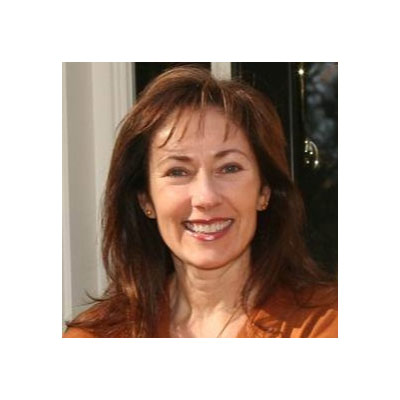 Fun Facts:
Can't put down her phone
Uses Twitter
Uses Facebook
Uses LinkedIn
Has worked for a solution provider organization
Has a mentor
Is a mentor
Is extremely organized
Collects art
Has performed in a musical
Is an early riser

What advice would you give to young women aspiring to succeed in the workplace?
My first piece of advice is to raise your hand. Be the one to volunteer for whatever is needed at the time. You never know where the opportunity to volunteer for a project or role will take you and you may end up traveling a road you never dreamed possible. My second piece of advice is don't become too focused on a specific career "path" you think you should follow. Be open to new opportunities, stay curious, and don't be afraid to fail and seek out criticism. Finally, practice gratitude. Managers love investing in employees who appreciate their job.
What is your favorite song and why is it meaningful to you?
It's hard for me to pick a favorite song but if I have to choose, it's Say by John Mayer. The message hits home for me on several fronts. I seem to hear that song on the radio when I need a gentle reminder to speak up. No matter how hard it is, it's important to say what's on your mind or in your heart when you have the opportunity. There's no greater regret than wishing you had said something but it's too late. When you're feeling overwhelmed, talking things through with a friend is very empowering.
What tips do you have on how to find work/life balance?
A casual observer would say that I don't have a work/life balance. But, work today has evolved, we're more connected, accessible and globally available. I think it's the attitude you have about your work that allows you to integrate it into your life in a positive and healthy way. If you truly love what you do and the people you work with, learn something new every day and look forward to starting the day, finding balance is easier. Some of the most important people in my life I met at work. For me, it's about finding a happiness balance.
Unedited Content Provided By Participants
Printer-friendly version
Email this CRN article