Printer-friendly version
Email this CRN article
Tricia Atchison
Vice President, Global Partner Marketing, CA Technologies
Location:
Winter Park, FL
URL:
http://www.ca.com
Number of years in current position:
1
Number of years involved with indirect sales:
22
Twitter Handle:
@tricia_atchison
How have you personally helped advance your company's channel business over the past year?
I recently took over the Global Partner Marketing role at CA. My focus has been on developing a global channel marketing strategy aligned to our global channel strategy. I am focused on driving alignment and engagement with our field and partner community. I will work to give partners a variety of ways to engage and stay connected to CA on the latest information on our programs, marketing campaigns, events and tools. I will also ensure our partners understand our go-to-market priorities so we can better plan our business together and align to our partners' strategic objectives.
What are your goals for your company's channel business over the next year?
In the coming year, I will focus on driving engagement with our partner community and help our partners utilize CA's partner resources. I will develop marketing programs, communications and tools to help our partners drive demand and relevance with their customers as well as engagement with CA. As partner models morph and shift, our marketing programs will be designed to help partners be successful with CA and their customers. Partner are essential to our business and we are committed to providing the programs and tools they need to jointly drive our business.
What programs/initiatives does your company offer to support women in the workplace?
I am a member of the Women @ CA Network. The mission of the Women @ CA Network is to increase the recruitment, engagement, retention and professional development of women across CA Technologies. This is provided through building a sense of community, promoting collaboration and innovation, providing support and education and hosting global and local events.
Who is your female role model?
Throughout my life and career my mother and sister have been wonderful role models for me. They have both taught me the value of having a strong work ethic and always encouraged me to do my best. They have believed in me and my aspirations both for my career and personally. They have taught me to not be afraid of a challenge, be respectful of others and the importance of being generous. All of these characteristics have served me well in not only in life but also in my career.
One of our "Power 100 Vendors"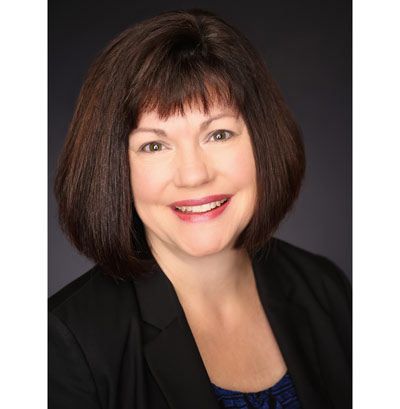 Fun Facts:
Is a social media addict
Uses Twitter
Uses Facebook
Uses LinkedIn
Has a mentor
Is a mentor
Loves Netflix
Is extremely organized
Has a pet
Loves to run
Has performed in a musical
Is an early riser

What advice would you give to young women aspiring to succeed in the workplace?
For young women aspiring to succeed in the workplace my advice is to find a sponsor within their organization. A sponsor is different from a mentor in that they believe in your work, have a voice at the table and can provide air cover for you to take risks. A sponsor is will champion your work and accomplishments even when you are not in the room. To find a potential sponsor you have to exceed expectations and have a strong track record, you have to demonstrate you are trustworthy, and you have to bring a unique skill to the table.
What is your favorite song and why is it meaningful to you?
I grew up in the 80's which is my favorite music but it is hard to pick one favorite song. I love so many bands from the 80's like Bon Jovi, Madonna, and Prince. 80's music is meaningful to me because a song can come on and it reminds me of so many experiences and lasting friendships. I have stayed close with several friends since elementary school. We have been through life together - marriages, births and death of parents. We can hear a song and it takes us right back to a fun memory from our school days.
What tips do you have on how to find work/life balance?
Work/life balance means different things to different people. Everyone has to determine what works best for them. I have found is that work/life balance looks different during different phases of your life/career. With work/life balance we create the notion that that everything is equal when in fact, none of the things we are managing are equal. The important things in our lives - our families, our careers, our health and well-being are all heavily weighted but not equal. So for me it is more about being "all-in" for the things that matter instead of trying to find a balance.
Unedited Content Provided By Participants
Printer-friendly version
Email this CRN article