Printer-friendly version
Email this CRN article
Kristina Austin
Director of Global Alliances Marketing, EMC
Location:
Hopkinton, MA
URL:
http://www.emc.com
Number of years in current position:
2
Number of years involved with indirect sales:
16
Twitter Handle:
@AustinKristina
How have you personally helped advance your company's channel business over the past year?
In 2015, the EMC Global Alliances organization aligned behind the enhanced EMC Business Partner Program to better enable our Cloud Service Providers, System Integrators, Strategic Outsourcers, and OEM partners to evolve their business with EMC and its Federation of companies. Last year, I redesigned Global Alliances Partner Marketing to provide funding, marketing resources and programmatic support for our most strategic alliances and partnerships, with a focus on partners who leveraged EMC's broad portfolio of technologies. For example, we provided Business Development Funds to enable the development of differentiated Big Data analytics and Hybrid Cloud partner solutions. We solicited input and feedback through regional and global Partner Advisory Boards, provided the platform and opportunity for EMC Cloud Service Providers and Solution Providers to connect and collaborate, and focused our marketing efforts on highly targeted sales enablement and demand generation programs. As a result, we built the foundation for a multi-year transformation in the way we go to market: we are leveraging the skills, brand, customer relationships and subject matter expertise of our partners, and combining it with EMC's portfolio of technologies and market reach in order to support our enterprise customers as they accelerate their IT transformation initiatives.
What are your goals for your company's channel business over the next year?
In 2016, we have the opportunity to work with strategic alliances partners who have deep relationships across EMC's federation of companies. Our goals are to build industry specific offers leveraging our partners' knowledge and EMC platforms, to deliver business solutions for our clients, and drive incremental revenue to both EMC and our partners. Partner marketing is a key part of the cross-functional team bringing these new, differentiated, partner solutions to market. A primary focus will be to build playbooks, service/solution catalogs, tools and resources to enable regional and global sales teams to represent our joint solutions to customers.
What programs/initiatives does your company offer to support women in the workplace?
EMC has a vibrant and active Women's Leadership Forum - a community of EMC women focused on advocating career advancement and development opportunities. We also host a Women of World event at EMC World each year. I am always inspired by the stories on leadership and innovation shared by our customers, partners and employees. EMC is also a long-standing sponsor of women-focused events, including the Simmons Leadership Conference and Women in Technology International Summit.
Who is your female role model?
I really admire women who are intellectually curious, entrepreneurial, successful in business and committed to social causes. I am drawn to women who make a significant global impact by following their passion: women like Eunice Kennedy Shriver, founder of the Special Olympics, and Melinda Gates, who is building a results-driven philanthropic model. I also greatly admire Sheryl Sandberg for how she transitioned from a career in economics/government to high-tech entrepreneur/executive, and then became a leading voice for equality- starting a vibrant discourse on the realities of both men and women Leaning-In.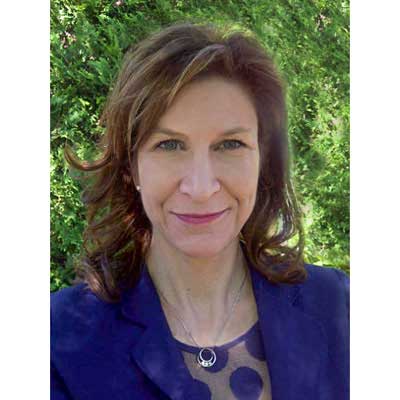 Fun Facts:
Has lived in more than 5 states
Is a social media addict
Can't put down her phone
Uses Twitter
Uses Instagram
Uses Facebook
Uses LinkedIn
Has an advanced degree
Has an MBA
Has a mentor
Is a mentor
Is extremely organized
Has a pet
Loves to run
Collects art
Is a night owl

What advice would you give to young women aspiring to succeed in the workplace?
Be flexible, ready to pivot and reinvent yourself, and adapt to constant change. Build a strong network of past and present colleagues, both women and men, who excel in what they do, and tap into their expertise at different points as you build your career. Ask for new challenges and seek out new positions, even if they are a stretch. Find mentors who are not just in your functional area but are in different sectors. Build a dynamic team comprised of people with skills and expertise which are both different from and complement your own.
What is your favorite song and why is it meaningful to you?
I grew up playing classical music and listening to all genres - which means I now have a diverse and eclectic taste in music and have playlists for all occasions. One of my favorite songs is 'Beautiful Day' by U2 because listening to it makes me want to get up and start the day running. The driving melody propels me to move, the lyrics make me reflect and I'm reminded to find joy and beauty in life itself.
What tips do you have on how to find work/life balance?
Finding balance is such a personal thing… For me, finding a work / life balance is about keeping everything in perspective, living by a core set of principles, and making choices based on trust, integrity and open communication. I have learned how to shift my priorities to make time for a fulfilling life outside of work, which in turn gives me the energy and discipline to focus on the goals at work that matter the most.
Unedited Content Provided By Participants
Printer-friendly version
Email this CRN article