Printer-friendly version
Email this CRN article
Lisa Awdish
Senior Partner Account Manager, Juniper Networks
Location:
Chicago, IL
URL:
http://juniper.net
Number of years in current position:
6
Number of years involved with indirect sales:
21
Twitter Handle:
@lawdish
How have you personally helped advance your company's channel business over the past year?
It starts with the relationships I've been able to foster with my partners. I genuinely want to have a good understanding of what makes my partners unique. In my role, it's my responsibility to align our partners to the channel program. However, it shouldn't be a one size fits all. The traditional reseller model has evolved. We're more inclined to be better together if I understand and align to their differentiators. This has allowed me to gain the trust necessary to carry our mutual agenda forward.
What are your goals for your company's channel business over the next year?
I will remain a strong channel advocate via communicating within my organization what we need to remain relevant and top of mind with partners. There's a tremendous amount of competition in the market, and Juniper has great programs, incentives and promotions to help partners. I'm proud of the resources we've created over the course of the 5 years I've been here. Juniper Networks Partner Center (portal) is one of the best resources partners can leverage from enablement to driving demand in the market. I will continue to socialize these assets, and ensure they become part of the sales motion.
What programs/initiatives does your company offer to support women in the workplace?
Juniper Networks is very supportive when it comes to women in our workplace. This is the first company I've worked in where we have the ability to get together with other women in our field to talk about subjects that matter to us. I've been fortunate to attend women in the channel events that allow me the personal and professional growth I'm seeking. I've met so many amazing women during my time here. Juniper Networks had, and does have female executives who drive the women in workplace agenda.
Who is your female role model?
My mom has been the strongest female influence in my life. She was a single mom raising 5 kids on her own, and she made it look easy. She is the most selfless person I know. Everyone else comes first, and she's the kindest most giving person I've met. I'm a single parent now, and I couldn't do what I do every day without the support system she has provided. She instilled the importance of an education, treating people with respect, and gratitude. She's shaped the woman I've become, and I'm grateful for our relationship.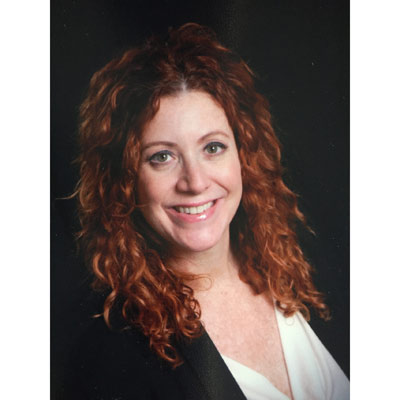 Fun Facts:
Can't put down her phone
Uses Facebook
Uses LinkedIn
Has worked for a solution provider organization
Has a mentor
Is a mentor
Loves Netflix
Is extremely organized
Is an early riser
Is a night owl

What advice would you give to young women aspiring to succeed in the workplace?
Humility is a great virtue. As well as, realizing there's always something to learn, will take you far. Determine what it is you want, and work hard achieving it. There may be people you meet that put up obstacles, and those that want to help you succeed. When you do find those people, make them your support system.
What is your favorite song and why is it meaningful to you?
"Unwritten" by Natasha Bedingfield. Some dear friends of mine told me about this song, and how it reminded them of me during a particular time in my life. When I heard it I fell in love with the words. The song to me is timeless and really resonates with how I live my life every day. The song is about being in control of your own destiny, and not being inhibited by the fear of making a mistake. It's very liberating.
What tips do you have on how to find work/life balance?
I'm not sure I believe in work/life balance. Life isn't predictable. I'm not sure you can achieve a balance. What I do is prioritize what's important in my personal life and stick to those priorities. I've been fortunate to work in a organization that values family and offers the flexibility I need. In an age of constant accessibility, we must learn to shutdown devices and be present when it matters. If you find yourself in a place that makes you choose between family and work, it may be time to reevaluate the situation.
Unedited Content Provided By Participants
Printer-friendly version
Email this CRN article