Printer-friendly version
Email this CRN article
Jennifer Axt
General Manager, Americas, Public Sector Sales, Partners and Program Office, EMC
Location:
Roseville, CA
URL:
http://www.emc.com
Number of years in current position:
9
Number of years involved with indirect sales:
22
Twitter Handle:
@jenniferaxt
How have you personally helped advance your company's channel business over the past year?
I am General Manager of EMC's fastest-growing area - the Public Sector partner business. We have taken a more focused approach in educating our Partners on our vertical sales tools and solutions around Modern Data Center, Public Safety, Mobile Computing and Smart Data - each with vertical-specific messaging and training. The feedback and results from our channel partners was extremely positive and something we'll continue to build on deliver to our focused partners.
What are your goals for your company's channel business over the next year?
This year, we're focusing in on four key solution areas with our partners: enterprise hybrid cloud, flash storage, data lakes & analytics, and data security. We're developing robust campaigns to help educate, motivate conversations, and drive sales through targeted campaigns that include infrastructure modernization, evidence management & archiving, data protection, and surveillance storage for State & Local Government and Education customers.
What programs/initiatives does your company offer to support women in the workplace?
EMC fosters talent among all its employees - that' s part of why we were recently honored as one of the top 25 multinational companies by Best Places to Work. EMC has an active Woman's Leadership Forum (WLF), with chapters globally, retaining and attracting women talent through networking in the tech community. Externally, EMC is a proud sponsor of several women-focused events, including the Simmons Leadership Conference, Watermark Conference for Women, CompTia Women in Technology, and the Women in Technology International Summit. These events attract thousands of women from technology companies and organizations across the country and around the globe.
Who is your female role model?
My mom is my ultimate role model - I owe my success to her. Growing up, she always challenged me to do more, and taught me to never say "can't." It was a very powerful lesson that's stuck with me, and one that I still live by today. It is because of my mother that I have always strived to be the best that I can be, both professionally and personally.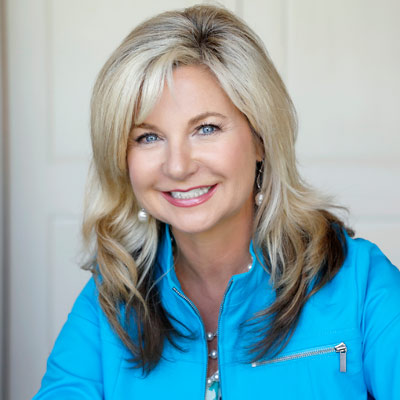 Fun Facts:
Can't put down her phone
Uses Twitter
Uses Instagram
Uses Facebook
Uses LinkedIn
Has worked for a solution provider organization
Has a mentor
Is a mentor
Loves Netflix
Has a pet
Has performed in a musical
Is an early riser

What advice would you give to young women aspiring to succeed in the workplace?
My advice is: 1. Set goals for yourself personally and professionally every year. 2. Have integrity in all that you do. 3. Have passion for what you do. 4. Treat people at all levels with respect. 5. Don't be too hard on yourself… have fun along your journey!
What is your favorite song and why is it meaningful to you?
I have two songs that stand out as meaningful to me. First is "Happy" by Pharrell Williams. Whenever I hear this song it puts a smile on my face, no matter what I'm doing - it makes me happy! Not to mention, I just want to get up and dance. Secondly, "Everyone needs a Little" by Kari Jobe. This song keeps me grounded and helps me get through those tough days in life.
What tips do you have on how to find work/life balance?
Establishing work/life balance is a moving target - it's something you have to practice. There's something to the phrase, "stop and smell the roses." Achieving balance requires pausing - even if just for a moment - and taking a deep breath. Make sure you find a little time for yourself to recharge and collect your thoughts. These pauses give you better clarity in all that you do.
Unedited Content Provided By Participants
Printer-friendly version
Email this CRN article