Printer-friendly version
Email this CRN article
Jo McCausland
SVP Partner Sales, SVA Software
Location:
Fairview, NC
URL:
http://www.svasoftware.com
Number of years in current position:
1
Number of years involved with indirect sales:
22
Twitter Handle:
@JoMcCausland1
How have you personally helped advance your company's channel business over the past year?
1. I started the US operations of SVA Software, Inc. on February 15, 2016, we are a division of SVA System Vertrieb Alexander GmbH in Germany. (The largest IBM reseller in Germany who created a software solution call BVQ to help their IBM customers) 2. Our mission is to sell the SVA Software flagship product BVQ which is the most comprehensive performance and capacity monitoring and analysis software in the market for the IBM Spectrum Storage family. 3. Found an accounting firm to manage our books and set up payroll 4. Hired my right hand Don Mead SVP of Technology and Marketing 5. Created a LinkedIn account for SVA Software, Inc. in the US 6. Revamped all marketing collateral from German English to American English with both a Channel recruitment focus and for the partners to use for their end-user customers 7. Changed the pricing model that was focused on direct sales in the German market and have transformed the price book to be appropriate for the Channel in North America. 8. Created an easy to use Reseller Contract 9. Created a well-documented proposal template. 10. 13. Have a pipeline of 10 accounts with Mainline, Sirius, Mark III and VSS.
What are your goals for your company's channel business over the next year?
1. Our revenue goal is to sell $2M of BVQ Software and Services by the end of 2016. 2. Our goal is enable our reseller partners to not only sell, but install and provide the professional services and assessment customers need to fully optimize and operationalize their IBM data centers. 3. We will be announcing our presence in US via social media and press release at the end of April.
What programs/initiatives does your company offer to support women in the workplace?
We are currently a (2) person company, but after we reach our $2M target you are planning to expand our company to have additional women in partner management positions. In addition, we will be hiring women to expand the post sales training and analysis functions.
Who is your female role model?
My role model is my Grandmother, Maudie born in 1901. She worked in at AT&T as an operator then promoted to supervisor. Maude was though, but lovely and caring. Maude was a kindred spirit because not only did she teach me the value of hard work but also to have a balance for a healthy life, growing plants for food and beauty were extremely important to her and a very important aspect of my life. Also "Establishing your own credit and not being dependent on anyone other than yourself" were values she instilled in me.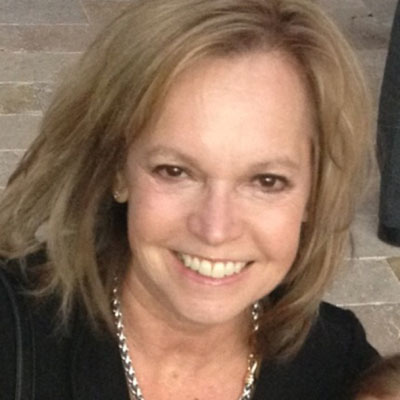 Fun Facts:
Has lived in more than 5 states
Is a social media addict
Uses Facebook
Uses LinkedIn
Uses SnapChat
Has a mentor
Is a mentor
Is extremely organized
Has a pet
Collects art
Has performed in a musical
Is an early riser
Is a night owl

What advice would you give to young women aspiring to succeed in the workplace?
1. Love what you do for work, don't settle for less that you deserve. 2. Make sure you get paid what you are worth. 3. Build a strong network of mentors and colleagues both female and male to help you in both prosperity and when times turn tough. 4. Join LinkedIn to keep in touch/track with college friends and business colleagues 5. Love where you live! 6. Have a healthy work/life balance. 7. Do not get romantically involved with anyone at work unless you are willing to quit your job!
What is your favorite song and why is it meaningful to you?
Imagine by John Lennon - with all the infighting amongst our own people during this presidential primary I'm confused about whether we are actually all from the same country. It's amazing to me how we look at everyone as the "enemy" instead of looking at everyone as someone that brings their own unique value to the world. I do wish we could learn to be more excepting of each others differences
What tips do you have on how to find work/life balance?
1. Find a place where you love to live 2. Find a place where you love to work 3. Surround yourself with positive people 4. Find a way to get outside 5. Meditate 10 minutes every day - there are tons of smart phone apps if you can't still your own mind! 6. Find a favorite physical exercise - yoga, hiking biking, swimming then make sure you join a club that you can do this before or after work or during your lunch break. 7. Be happy!
Unedited Content Provided By Participants
Printer-friendly version
Email this CRN article