Printer-friendly version
Email this CRN article
Dee Dee Acquista
Vice President, Global Channels, Proofpoint, Inc.
Location:
Dallas, TX
URL:
http://www.proofpoint.com
Number of years in current position:
1
Number of years involved with indirect sales:
21
Twitter Handle:
@deedeeacquista
How have you personally helped advance your company's channel business over the past year?
If you were to ask a member of my executive management team they would tell you that executing on the solid plans we developed has been the key to our success. We set partner goals and metrics and worked diligently to reach and exceed those goals. Those who have chosen to partner with us have done so in a meaningful way. Both sides have committed and we've gotten creative. We've made some tremendous progress over the last year and it has been fun.
What are your goals for your company's channel business over the next year?
Continue to work closely with security partners who are aligned with our company goals. Replicate the success we have enjoyed with the channel over the last 24 months and implement those programs and strategies Worldwide.
What programs/initiatives does your company offer to support women in the workplace?
Proofpoint has a strong commitment to women in the workplace. We are pleased to have a higher than average ratio of executive women holding director and higher positions and over 50% of our female population holding jobs in STEM areas. Through ongoing mentor programs, and development opportunities, women in the Proofpoint workplace are provided many opportunities for personal growth and advancement.
Who is your female role model?
Over the past 2.5 years, I have had the pleasure of working very closely with Proofpoint's EVP of WW Sales, Tracey Newell. Everyone who knows her, or knows of her, is aware that she is a phenomenal leader. We share similar philosophies on our approach to the business and I have grown tremendously under her guidance. It's extremely rare to find someone who will take the time to make an investment in you - fortunately Tracey has felt it important and has invested time and energy with/in me.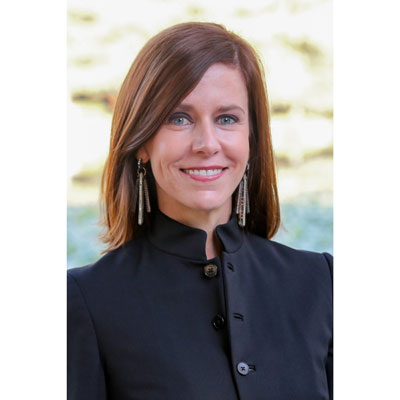 Fun Facts:
Has lived in more than 5 states
Is a social media addict
Can't put down her phone
Uses Twitter
Uses Instagram
Uses Facebook
Uses LinkedIn
Has a mentor
Is a mentor
Loves Netflix
Is extremely organized
Has a pet
Collects art
Has performed in a musical

What advice would you give to young women aspiring to succeed in the workplace?
Know what you want and go for it. Trust your gut, have faith in your abilities, and most importantly, follow the Golden Rule.
What is your favorite song and why is it meaningful to you?
Love songs that make me smile, so I would have to say anything by Michael Jackson or Justin Timberlake. Why? Because they are 'super talents' and just listening to / watching them perform is / was always a pleasure.
What tips do you have on how to find work/life balance?
You have to carve out time for your family, put down that cell phone some of the time. We are all way too connected. Take vacation, you earn it, and it is important to get some time away, it's healthy for you, and your company.
Unedited Content Provided By Participants
Printer-friendly version
Email this CRN article