Printer-friendly version
Email this CRN article
Kristin Oelke
Vice President of Marketing, DLT Solutions
Location:
Herndon, VA
URL:
http://www.dlt.com
Number of years in current position:
1
Number of years involved with indirect sales:
19
Twitter Handle:
@kristinoelke
How have you personally helped advance your company's channel business over the past year?
Kristin joined DLT in June of 2015 to lead the company's marketing. Since being on board, Kristin has brought a much more rigorous collaborative marketing planning process, which has tightened communication between marketing and sales, both within DLT and with its vendor partners. With everyone at the table discussing mutually agreed upon long term strategies, all parties are able to better allocate time and budget resources, which then leads to more consistent, week over week, quantitative results for both DLT and each of each its vendor partners. With Kristin's guidance, DLT has also launched a very aggressive plan for portfolio expansion, and this now proven planning methodology serves as the go-to-market foundation for successfully onboarding the many new companies DLT has in the queue.
What are your goals for your company's channel business over the next year?
As a channel company, Kristin's overarching goal for her marketing team for the coming year is to become the defacto "Go To" company for technology innovators to have marketing success in the US public sector, be it the largest innovators or one of the fast emerging tech leaders.
What programs/initiatives does your company offer to support women in the workplace?
Kristin has worked with many dynamic women across DLT and its partners, and identified a gap in programming to support the development of women within the tech industry. She especially noticed a gap in the D.C. metro area. Determined to make a change, she has reached out to the Women in Technology International (WITI) to launch a WITI Chapter within DLT. Kristin has the support of women at DLT and at DLT partners to open this chapter, but intends to open the community to all women in tech throughout the D.C. metro area. The chapter will launch this summer.
Who is your female role model?
Kristin's role mode is her mother, Joanne. Joanne's grace and positivity during very difficult times is what Kristin admires most. Joanne was always one who never met a stranger and is consistently optimistic and supportive of others, no matter how well she knows them. Kristin strives to always have the grace of her mother even in the most difficult of circumstances.
One of our "Power 30 Solution Providers"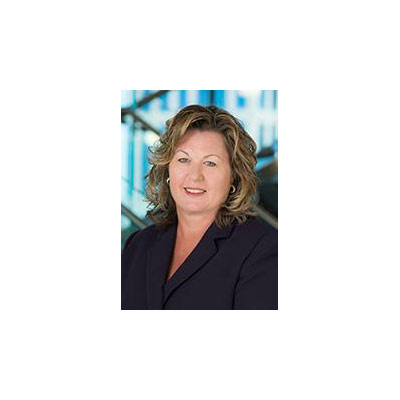 Fun Facts:
Can't put down her phone
Uses Twitter
Uses Facebook
Uses LinkedIn
Has an advanced degree
Has worked for a solution provider organization
Has a mentor
Is a mentor
Has performed in a musical
Is a night owl

What advice would you give to young women aspiring to succeed in the workplace?
Kristin's advice to young women aspiring to succeed in the workplace is to always be true to yourself. Be open to uncovering what you truly enjoy, and with whom you enjoy working. What type of environment do you enjoy and how do you really want to spend your days? Where does that exist? What may be the best for your friend, may not be for yourself. Once you know that, put all your energy and a positive attitude behind it, and always be open to input and feedback. You'll achieve more than you even could have imagined.
What is your favorite song and why is it meaningful to you?
Kristin's favorite song is the national anthem as it evokes a gratitude for those that have sacrificed for others, introduces so many great events in her life, and generally is inspirational as we stand up and recognize the great works of our military and those for which the event is occurring.
What tips do you have on how to find work/life balance?
Kristin's primary tip for a work-life balance is to find something outside of work for which you truly have great passion and from it derive independent pleasure. Many individuals work hard, and that is their entire focus in life. But just as you take the time to develop your career, every person needs to explore and find out what you really enjoy beyond your career. (Try lots of new things. Start early, don't wait for retirement.) From there, throughout your career, you will more easily find and make the time outside of your job to have that time for yourself.
Unedited Content Provided By Participants
Printer-friendly version
Email this CRN article