Printer-friendly version
Email this CRN article
Gena Phelps
Sr. Manager, Channel Marketing, Tintri
Location:
Mountain View, CA
URL:
http://www.tintri.com
Number of years in current position:
1
Number of years involved with indirect sales:
10
Twitter Handle:
@GenaPhelps
How have you personally helped advance your company's channel business over the past year?
Tintri's differentiated VM-aware storage solutions and great channel foundation provided a unique opportunity to help build a world-class channel ecosystem where partners could thrive. Within the last year, I joined forces with marketing and partner sales teammates to develop new partner offerings with the goal to transform Tintri into a channel company, not just a company that sells through the channel. With our recently enhanced partner program, we now offer clear benefits, strong business incentives and new resources for partners to help them grow their business. We simplified tiering, created an automated rewards program, emphasized partner education by providing certification programs, and invested in MDF programs for joint marketing. I trained partners, built hundreds of events and campaigns, tracked ROI, provided visibility to desired results and ensured the campaigns are profitable for the partner and Tintri. I created a new program for identifying market opportunities with partners and a process for applying funds to these activities. I designed and executed targeted account campaigns and themed events in geographies and markets across North America including a roadshow of 10 baseball games and axe throwing in Canada. For the second time we were honored as a CRN five-star partner program in 2016.
What are your goals for your company's channel business over the next year?
Our focus is to make strategic partners successful in each region by investing in them with compelling margin, training and marketing opportunities. This year I'd like to work closely with 25 of our focus partners to intimately understand their markets and help them differentiate their storage business with scale-out appliances that are purpose-built for virtualized environments. I will continue supporting partners with lead generation and helping them be more self-sufficient in prospecting business opportunities. I want to create more on-demand marketing resources that partners can easily integrate into existing programs and leverage in cities and regions throughout U.S. and Canada.
What programs/initiatives does your company offer to support women in the workplace?
We don't have any specific women-only programs but this is where you come to work to build your "A" game. We have everything we need to make that happen. We have a great employee community with a lot of teambuilding. Across the board, the caliber of talent is amazing. I work with women who are gurus in their field. And, Tintri emphasizes a "No Jerk" work policy that documents bad behavior to avoid. We provide an on-site gym, group classes, massages, electric car chargers and catered meals; we organize happy hours and we celebrate every holiday on the planet.
Who is your female role model?
I've had the privilege of working with amazing women in my career from whom I learned a tremendous amount. However, my Mom is my role model. Growing up I watched her raise three children as a single mom. She put herself through college to become an 8th grade English and science teacher in the public school system, and she pushed through any challenge that she encountered along the way.
One of our "Up and Comers"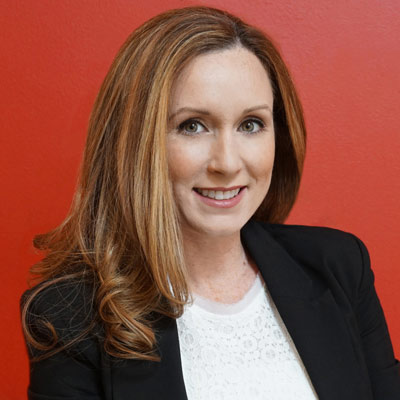 Fun Facts:
Is a social media addict
Can't put down her phone
Uses Twitter
Uses Instagram
Uses Facebook
Uses LinkedIn
Has a mentor
Is a mentor
Loves Netflix
Is extremely organized
Has a pet
Loves to run
Is an early riser

What advice would you give to young women aspiring to succeed in the workplace?
Set your goals high and believe in yourself. With focus and hard work you'll achieve whatever you set your goals on, so you push yourself to do your best. Don't be afraid to take chances and jump at new opportunities to learn something new. Rolling up your sleeves, tying your hair into a ponytail and hit the ground running hard to meet your goals. It's also key to build a network of peers and role models regardless of gender.
What is your favorite song and why is it meaningful to you?
You'll find me tapping my foot to anything fun and up-beat most days, especially to country, reggae, electronica and house music! However, I've always found the lyrics to Frank Sinatra's "That's Life" to be motivational. Life is bound to send you curveballs, and a mix of ups and downs, but it always reminds me to hang in there and it's all bound to work out.
What tips do you have on how to find work/life balance?
First accept that work-life balance is hard. Recommit setting realistic goals and don't beat yourself up. I consider it really important to be present and in the moment with whatever I'm doing whether it's at work or spending time with my family. I make it a priority to take time for myself; making sure to schedule in time for a good run; shenanigans with my two young sons or date night with my husband
Unedited Content Provided By Participants
Printer-friendly version
Email this CRN article