Printer-friendly version
Email this CRN article
Patty Scire
Senior Director, Global Channel Programs and Strategic Initatives, EMC
Location:
Hopkinton, MA
URL:
http://www.emc.com
Number of years in current position:
6
Number of years involved with indirect sales:
16
Twitter Handle:
@PattyScire
How have you personally helped advance your company's channel business over the past year?
Following the launch of our refreshed Business Partner Program, 2015 was all about delivering this new Channel program to our partner community. Our new three-tiered program focuses on recognizing and rewarding our largest and most relevant partners, and ensuring their engagement with EMC is simple, predictable, and profitable. We also architected a partner loyalty program where we offer even greater rewards and benefits to partners who are exclusively committed to EMC. We believe the combination of these two programs will greatly increase partner profitability by partnering with EMC. We believe passionately that partners should place their bets with EMC, because we are strongly committed to achieving mutual success. Our channel partners are a critical part of our business, and the Business Partner Program - which was in part developed in response to partner feedback - reflects our commitment to our partners.
What are your goals for your company's channel business over the next year?
One of our big goals for this year is to continue the momentum of the Business Partner Program. The IT industry is changing, from who makes decisions and buys technology, to the types of services leading organizations demand. We want to ensure our partners are equipped to meet the needs and opportunities of this shifting environment, and we really want to focus on creating and delivering end-to-end enablement around our solutions.
What programs/initiatives does your company offer to support women in the workplace?
EMC is really supportive of all its employees - and I think that's a large reason why we were recently included among the top 25 "World's Best Multinational Workplaces." For women in particular, there are many opportunities to learn and network, including the Women's Leadership Forum. I'm a member of this thriving community, and it seems like almost daily there's an event or new resource made available to help women not just develop but flourish in all aspects of their lives.
Who is your female role model?
Christine Fraser, EMC's SVP Tech Alliances and Education Services, is a tremendous role model. She's incredibly good at her job - she's an intelligent, driven professional with a track record that's propelled her through the ranks. As a senior female executive, she supports and builds up other women in the organization - speaking of the value of advocating for ourselves and our goals, and encouraging us to take leadership on the issues we believe in. I also admire Chris's passion for her family. She exemplifies successful professional and personal balance, and never loses sight of what's important in her life.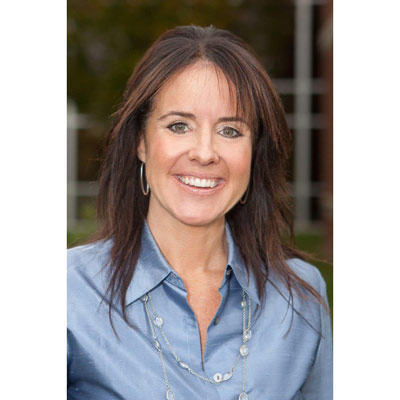 Fun Facts:
Can't put down her phone
Uses Twitter
Uses Instagram
Uses Facebook
Uses LinkedIn
Has worked for a solution provider organization
Has a mentor
Is a mentor
Loves Netflix
Is extremely organized
Has a pet
Has performed in a musical
Is a night owl

What advice would you give to young women aspiring to succeed in the workplace?
Get outside your comfort zone. Growth happens when you're a little uncomfortable because you're forced to test your abilities and try new things. Yes, you'll probably take a few falls in that uncomfortable zone - but I promise you'll learn more and do your best work because of those tumbles.
What is your favorite song and why is it meaningful to you?
I love music, all genres. It relaxes me whether I'm in my kitchen cooking, driving in the car, walking on the treadmill, etc., which makes it challenging to pick a single favorite song! Lately I have been listening to a lot of country and bluegrass. Dierks Bentley is certainly at the top of my playlists. His songs just seem to speak to me. They not only tell a story but also make you really feel something. Here on Earth, Home, Free and Easy, I hold on, Every Mile A Memory……. Just to name a few! I love them all.
What tips do you have on how to find work/life balance?
There's lots of debate about work/life balance. Is it up to your company to provide guidance? Or is it up to you, the individual? I strongly believe it's about you, the individual, prioritizing what's important to you. Finding the right balance between work and life isn't easy - and don't expect it to always be 50/50. There will be times with your job comes first, and other times, your personal life will take priority. The key is to take charge of your time so that you get the fulfillment you need - be that from work or personal adventures.
Unedited Content Provided By Participants
Printer-friendly version
Email this CRN article