Printer-friendly version
Email this CRN article
Holly Adams
Director, Channel & Alliance Marketing, Centrify Corporation
Location:
Santa Clara, CA
URL:
http://www.Centrify.com
Number of years in current position:
3
Number of years involved with indirect sales:
10
Twitter Handle:
@holly_adams
How have you personally helped advance your company's channel business over the past year?
I have continued to help support and drive incremental pipeline and revenue for Centrify within the channel community by remaining strategic and focused. We continue to focus and work with channel partners that see the market potential and understand the value Centrify has in the identity and access management market space. We make it a priority to conduct monthly partner trainings, monthly newsletters and support enablement activities to keep our partners educated and informed on this rapidly developing market. We also maintain strategy and visibility with our co-marketed lead generation programs. Another priority is to encourage all our sales representatives to meet and engage with our partners.
What are your goals for your company's channel business over the next year?
My goals for Centrify's channel business is to continue to grow the Centrify Channel Partner Network and be seen as a strategic partner in the eyes of our channel partners. I'd like to continue to increase pipeline and revenue by double digits like last year. I'd like to also see our channel partners fully adopt our platform message that encompasses all our solutions and truly represent Centrify as the leader in unified identity management market space.
What programs/initiatives does your company offer to support women in the workplace?
Centrify is a huge proponent of supporting women in the workplace. We currently have 25% of women representing executive and managerial positions within Centrify. Additionally, Centrify supports out of office networking and social activities that build up women in the workplace. Centrify purchased a full table at the last Upward Annual Dinner and we are looking to repeat that again this year. Centrify also has purchased two tables at the upcoming Watermark Conference.
Who is your female role model?
My female role model would be Sherry Adams, Co-Founder of Stratford Schools and my loving, more fashionable, mother-in-law. In 16 years, she has tirelessly lead the charge opening 18 campuses around California. She inspires me to reach for the stars and to achieve my personal goals, she also teaches me to how persevere when faced with challenges. She is a model citizen of taking the high road. Sherry constantly puts her staff first and thinks of herself last. We often chat about how we would respond to different business situations, and she continues to amaze with her poise and professionalism.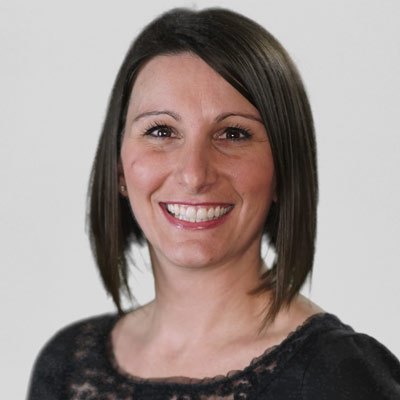 Fun Facts:
Uses Twitter
Uses Instagram
Uses Facebook
Uses LinkedIn
Uses SnapChat
Has worked for a solution provider organization
Has a mentor
Is a mentor
Has a pet
Loves to run
Is a night owl

What advice would you give to young women aspiring to succeed in the workplace?
My advice to young women aspiring to succeed in the workplace would be to have self-confidence and push one's comfort zone. I would also suggest to try different roles to find what you are passionate about and stick with it. Constantly educate yourself on mastering your craft and always be open to learning more.
What is your favorite song and why is it meaningful to you?
My favorite song right now is "Humble And Kind" by Tim McGraw. It is a beautiful song and it is the epitome of what I stand for and believe in. The song is about being thoughtful and kind to others, make right choices and to appreciate what is most important in life. My kids and I blast it loudly most days and sing along at the top of our lungs. It's a simple reminder for me to not take things too seriously and love hard on my family.
What tips do you have on how to find work/life balance?
My tips on how to find work/life balance is to truly make it a priority. While challenging, I think it's so important to take time away from the office to find inspiration. Getting out of the routine allows for me to brainstorm in a relaxed state of mind. Exercising is important too, I find I get some of my greatest ideas running on the treadmill or on the rowing machine. A balanced individual will be more productive and more enjoyable to work with.
Unedited Content Provided By Participants
Printer-friendly version
Email this CRN article