Printer-friendly version
Email this CRN article
Christine Bufalini
Director of Americas Field & Global Channel Marketing, RSA, The Security Division of EMC
Location:
Bedford, MA
URL:
http://www.RSA.com
Number of years in current position:
1
Number of years involved with indirect sales:
12
Twitter Handle:
@cbufalini
How have you personally helped advance your company's channel business over the past year?
This past year has marked a momentous shift in RSA's channel strategy. Having held multiple roles within RSA's channel organization, I played a significant role in bringing this strategy to life. This year is truly the year of the channel for RSA, and I am proud to be at the forefront of this transformation. We are bringing our partners into the spotlight, standing behind them in true partnership instead of competing against them. Removing channel conflict will allow both RSA and our partners to shine and succeed in a way that was previously impossible.
What are your goals for your company's channel business over the next year?
My goal for RSA as a whole is to work together as one towards the same vision: putting our partners first. Our partners' success will be a direct reflection of the dedication and support of every individual in this organization. Another goal is to bring our committed partners new business and resources, so they can thrive. Saying we are putting our partners first is one thing, actually demonstrating this is something that RSA is already doing. We are investing a great amount of time, resources, and money in them. A successful partnership only works if we invest in each other.
What programs/initiatives does your company offer to support women in the workplace?
RSA offers a tremendous amount of support to women. One example is the Women's Leadership Forum, whose mission is to create networking opportunities that help others achieve successful, rewarding careers; to promote diversity; and to provide professional development, community involvement and social events for all of RSA. This organization is well respected here and its success is consistently showcased at company-wide gatherings. Other initiatives include 'Managing Success Now,' development programs for high-performing women at RSA, and also 'RSA Senior Women's Symposium' which brings RSA's female leaders together to further their leadership skills, and equip up-and-coming female leaders for success.
Who is your female role model?
My mother has been my role model throughout my life. Her poise and confidence growing up inspired me to become who I am today. She overcame so much in her life and continues to fight and not give up while being a successful mother to 5 kids. The unwavering support I received from her was my motivation in getting to where I am now both professionally and personally.
One of our "Power 100 Vendors"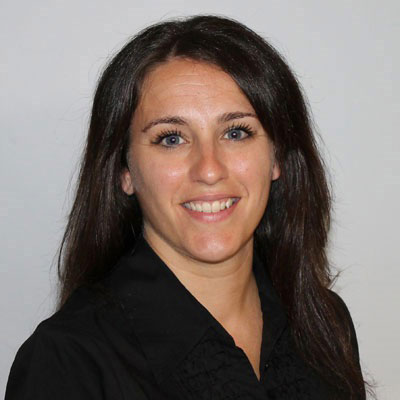 Fun Facts:
Can't put down her phone
Uses Twitter
Uses Facebook
Uses LinkedIn
Has worked for a solution provider organization
Has a mentor
Is a mentor
Loves Netflix
Is extremely organized
Has a pet

What advice would you give to young women aspiring to succeed in the workplace?
One word: confidence. Having confidence in who you are, what value you bring, and the confidence to just go for it. Too often, women over analyze and hesitate when opportunities come their way. It's an exciting place to be, both young and female in the workplace. There are so many doors that remained unopened, it just takes the confidence to take a risk. Trust in yourself that even if you trip along the way, ultimately you will learn from those experiences.
What is your favorite song and why is it meaningful to you?
My all-time favorite band is Aerosmith. Their talent, originality, and influence defined a generation. If I had to choose a favorite song of theirs, it would have to be 'Dream On'. This song has an undeniably meaningful message; to "dream until your dreams come true". This outlook on life rings true to me, and I've carried this mindset with me throughout my career. Whenever I am faced with an obstacle, I make sure to stay positive while pushing towards my goals and of course to never stop dreaming.
What tips do you have on how to find work/life balance?
I would recommend getting involved in some kind of club or activity, as having a commitment outside of the office can be a great way to add balance. It's also really important to prioritize. A lot of things are going to be thrown at you in the office, and it's important to know what you must get done during a particular day, and what can wait until later.
Unedited Content Provided By Participants
Printer-friendly version
Email this CRN article