Printer-friendly version
Email this CRN article
Sue Ahmed
Vice President of Services, Edge Solutions
Location:
Alpharetta, GA
URL:
http://www.edge-solutions.com
Number of years in current position:
7
Number of years involved with indirect sales:
31
Twitter Handle:
@designyouredge
How have you personally helped advance your company's channel business over the past year?
Being a complete IT solutions provider means that you depend on strong relationships with partners whom you can trust to assist in delivering solutions. Finding and building a portfolio of partners has meant that we are able to pursue, win and deliver on a wider range of opportunities. That has not only resulted in increased revenue opportunities for Edge, but has also enhances our reputation as a company.
What are your goals for your company's channel business over the next year?
My focus is on sustaining the Services Practice to be 30% or more of the overall company revenue. Emphasis is on managing contracts and providing professional and managed services. These represent high margin, recurring revenue opportunities and are essential to meeting our overall revenue goals.
What programs/initiatives does your company offer to support women in the workplace?
Women continue to be a focus for our Leadership Team and employees. We promote fitness (yoga and subsidies for fitness-related memberships/equipment), lunch-time walking and participation in women's leadership organizations.
Who is your female role model?
Michelle Obama because she is sincere about her convictions and walks the walk.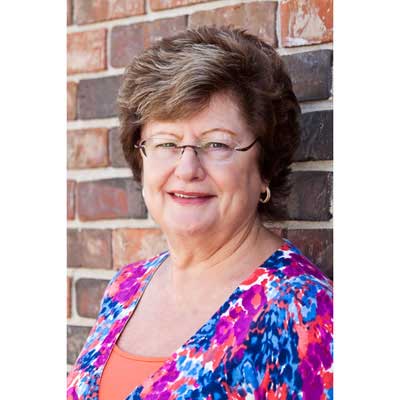 Fun Facts:
Has lived in more than 5 states
Uses Facebook
Uses LinkedIn
Has worked for a solution provider organization
Is a mentor
Is extremely organized
Has a pet
Is an early riser
Is a night owl

What advice would you give to young women aspiring to succeed in the workplace?
Have integrity in all your business dealings. Be able to say, "I don't know, but I will find out." Have empathy for others less fortunate. Most of all, have a sense of humor.
What is your favorite song and why is it meaningful to you?
Sit Down Your Rockin' the Boat from the musical, Guys and Dolls. It's a real toe-tapper, makes you happy, but also, makes a point.
What tips do you have on how to find work/life balance?
As a workaholic, this is tough. Planning ahead is the best way to insure this. If you plan ahead for time with family and things that give you personal enjoyment, they are more likely to happen than if you leave things to the last minute.
Unedited Content Provided By Participants
Printer-friendly version
Email this CRN article