Printer-friendly version
Email this CRN article
Heather Allen
Director of Security Product Sales, Westcon-Comstor
Location:
Louisville, CO
URL:
http://www.westcongroup.com
Number of years in current position:
7
Number of years involved with indirect sales:
17
How have you personally helped advance your company's channel business over the past year?
With nearly two decades of progressive and channel development expertise, my organization is tasked with driving channel growth strategies across leading security partners, such as Blue Coat Systems, Check Point Software Technologies, F5 Networks, FireEye, ForeScout Technologies, Juniper Networks and Palo Alto Networks. My team develops, drives and executes business development activities across vendors' channel sales teams and reseller partners. My team of Inside Business Development Managers, Product Sales Managers and Pre Sales System Engineers is responsible for: • Setting the business and growth strategy for our vendor partners • Recruiting and onboarding new partners • Developing and enabling partners through sales and technical programs • Supporting pre-sales technical with build-of-materials (BOM) assistance and proof-of-concept (POC) programs, including vulnerability assessments, demos and evaluations • Building channel awareness through multi-pronged communications • Executing demand generation programs
What are your goals for your company's channel business over the next year?
My goals for 2016 are to establish new pathways within Westcon-Comstor's partner development with new sales and technical enablement offerings, such as: maximizing profit opportunities; increasing business opportunities with our core vendors; creating innovative demand generation programs and technical sales forums; and expanding into new markets for cloud security and endpoint security. I am committed to creating measurable growth by developing strategies and creative programs that our customers (both vendors and solution providers) can benefit from and grow within their organizations.
What programs/initiatives does your company offer to support women in the workplace?
I participated as a foundational team member that developed and launched Women@Westcon. Women@Westcon is a community of Westcon-Comstor employees committed to attracting, retaining and developing women throughout our organization worldwide. I have hosted several local and corporate initiatives mentoring women in the IT industry, both inside the company and externally with our vendors and my community.
Who is your female role model?
There are many female colleagues in the IT distribution channel that have contributed to my professional development, but my mother is the base foundation of who I am. She taught me to listen, problem solve and survive in a strong male-dominated industry with my pride and core values always at my forefront. She taught me many things to get through tough days and remind me that laughter is important. She was also the first one to instill in me that all things are possible. Dreams can come true, but not without faith and hard work with energy and passion.
One of our "Power 100 Vendors"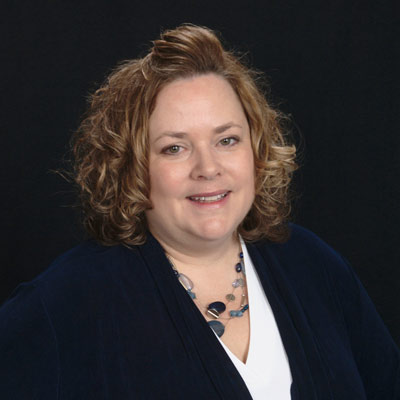 Fun Facts:
Has lived in more than 5 states
Uses Facebook
Uses LinkedIn
Has a mentor
Is a mentor
Is extremely organized
Collects art
Is an early riser

What advice would you give to young women aspiring to succeed in the workplace?
My advice to young women would be to focus, focus and focus. Work hard and help motivate others. It is important to strive for success not only within your own organization, but also across multiple organizations including your business partners and customers in order to network and build strong relationships. Also, know that no one is entitled to achievement or success. Respect is earned and not given. Those were instilled in me early on and I think provide a strong foundation for success.
What is your favorite song and why is it meaningful to you?
"Let it Be" by The Beatles. When days get to be too much and we are faced with many challenges both personally and professionally, this song reminds me to take a breath, step back, be kind and find peace. Go with the flow because it will all work out.
What tips do you have on how to find work/life balance?
When you leave for the day, close the door to your office, watch the door on the elevator close, close your car door and push the garage door closed. Coming home with the stresses of the day or the exhaustion of the day only brings it into your home. Visually close your day down to enjoy your time away from the office and with your family.
Unedited Content Provided By Participants
Printer-friendly version
Email this CRN article