Printer-friendly version
Email this CRN article
Julie Christiansen
Senior Director, Partner Strategy and Operations, EMC
Location:
Hopkinton, MA
URL:
http://www.emc.com
Number of years in current position:
5
Number of years involved with indirect sales:
20
Twitter Handle:
@JChristiansen7
How have you personally helped advance your company's channel business over the past year?
This year, my team is responsible for the full spectrum of partner strategy, spend strategy and operations. We have just delivered the new 2016/17 EMC Business Partner Program (BPP) to our partner community. We are proud to have a strong interlock with our sales executives enabling full marketing and sales collaboration to bring the strongest, most impactful program to our partners. From introducing the first Global Partner Summit in 2011 to creating award-winning channel go-to-market strategies, I love playing a leadership role in EMC's partner strategy and program development. As part of that new program, we introduced: _ Increased the rebate percentages for silver partner tiers _ Simplified and enhanced the Enablement curriculum on the Business Partner Academy _ Moved to an industry-standard Earned MDF model _ Simplified spend guidance for Earned MDF _ Enabled Authorized Resellers to qualify for mid-year tier Compliance review At the heart of these updates is EMC's very real desire to help partners be incredibly successful. We are further simplifying the BPP to help partners reduce their costs and more efficiently run their business - which means more time with customers and prospects, more time in the field, and more time cultivating successful sales.
What are your goals for your company's channel business over the next year?
The world is changing, and the way organizations conduct business, connect with consumers, and deliver services is, too. Companies need to shift their IT from being hardware-centric and standalone, to being fully integrated and dynamic to address how business is done today. Customers are looking to modernize, automate, and transform their IT initiatives. As EMC helps companies deliver on the promise of the Modern Data Center, our Business Partner Program must be equipped to provide solutions that offer flexibility, choice, and service. In the year ahead, I look forward to building upon the BPP to align with this vision.
What programs/initiatives does your company offer to support women in the workplace?
EMC is very supportive of all its employees - I think it's a company that truly recognizes and fosters talent. That's part of why we were recently included in the 2015 top 25 "World's Best Multinational Workplaces." EMC offers many opportunities for women, in particular, to connect, learn, and advance their careers - including the Women's Leadership Forum, of which I am a member and active participant.
Who is your female role model?
My mother and my sister. Both are real estate brokers and developers - rare females in a male-dominated world. At 70+ years old, my mom is not slowing down. She's the strongest, smartest leader I've encountered. Both my mother's and sister's tenacity and drive inspire me daily. I also find myself in awe of EMC's strong women leaders. I deeply admire Linda Connly, EMC's SVP of Global Inside Sales, and Denise Millard, EMC's SVP of Field and Channel Marketing. I respect their leadership, their ability to foster and inspire collaboration, and their amazing ability to trust their teams.
One of our "Power 100 Vendors"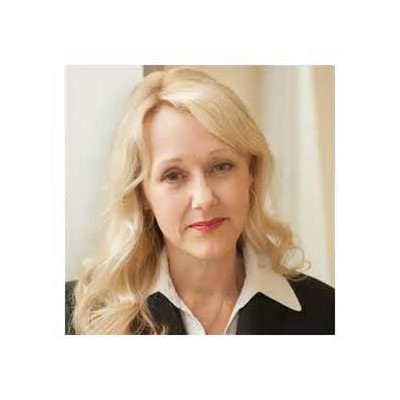 Fun Facts:
Has lived in more than 5 states
Is a social media addict
Can't put down her phone
Uses Twitter
Uses Instagram
Uses Facebook
Uses LinkedIn
Has worked for a solution provider organization
Has a mentor
Is a mentor
Is extremely organized
Has a pet
Collects art
Has performed in a musical
Is a night owl

What advice would you give to young women aspiring to succeed in the workplace?
My advice to young women in the workplace is: Be authentic. Be kind. Be confident in your abilities. It is ok to be vulnerable and ask for help -that is actually a strength.
What is your favorite song and why is it meaningful to you?
Raise Me Up by Josh Groban is very inspiring. It's meaning can be spiritual, or just that there are kind and caring people in the world that inspire you to be stronger and climb higher. It's a good thing to help people up!
What tips do you have on how to find work/life balance?
Remember that you're in the driver's seat. It is up to you to set boundaries, arrange schedules and determine your priorities. If you never set parameters, the line between work and home will always blur. You also have to hold yourself to a very high standard. If you consistently deliver excellence, your team will trust you to get the job done. So, do what you say you're going to do. And do it well.
Unedited Content Provided By Participants
Printer-friendly version
Email this CRN article