Printer-friendly version
Email this CRN article
Cathy Alper
Director, Member Communities, CompTIA
Location:
Thiensville, WI
URL:
https://www.comptia.org/
Number of years in current position:
5
Number of years involved with indirect sales:
15
Twitter Handle:
@cjalper
How have you personally helped advance your company's channel business over the past year?
The Advancing Women in IT community has put CompTIA on the map as a player in the 'promoting women in IT' space. In 2015 AWIT expanded into UK and Australia / New Zealand. We also reached (those that can be documented) over 6500 people with the dream IT message. Organizations are now coming to us asking for articles (Channel Partners, March 8, 2016, Taking a Purpose-Driven Approach to Righting the Gender Imbalance In IT) and participation in their events (Microsoft WW Partner Summit, Toronto, July 2016).
What are your goals for your company's channel business over the next year?
As the director of the CompTIA Advancing Women in IT community my 2016 channel goal is to expand CompTIA's position as a leader in supporting women in IT. We will do this by working on goals established by the community: offer people ways to personally contribute to promoting gender balance in IT, deepen the impact and reach of the Dream IT message, highlight and model women as technology leaders and technical experts, and reach service provides with information about the benefits of diversity to their companies.
What programs/initiatives does your company offer to support women in the workplace?
CompTIA sponsors Advancing Women in IT community which provides informative resources to women in IT, promotes IT careers for women and girls, and educates about women-friendly IT work cultures. 1) At the recent CompTIA Annual Member Meeting, CompTIA and AWIT worked together and we successfully increased the percent of women experts/speakers. 2) The AWIT program Dream IT provides materials that anyone can use to promote IT to girls and women. Current documented reach is over 6500, actual numbers are higher. On another note, CompTIA recently won "Best Place to Work for Women over 35"
Who is your female role model?
Mary Ellen Grom is one of the most talented and balanced people I have ever known. She is a powerful contributor to Synnex, to CompTIA as a member of the board and active member of AWIT, and to efforts related to diabetes. She is impeccably professional yet willing to be silly (Note: latest FB picture with cowboy hat); effortlessly displays business acumen and warmth. I can't speak for another person, but I believe she knows her strengths and her values and lives according to them. And of course, there is the fact that she is tall and wears heels.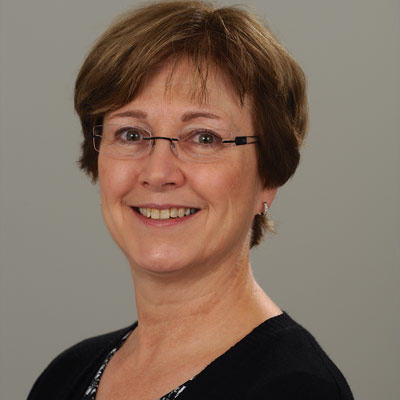 Fun Facts:
Is a social media addict
Uses Twitter
Uses Facebook
Uses LinkedIn
Has an advanced degree
Has worked for a solution provider organization
Has a mentor
Is a mentor
Loves Netflix
Is extremely organized
Has a pet
Collects art
Is an early riser

What advice would you give to young women aspiring to succeed in the workplace?
1) Know your strengths. Know what gives you energy and what drains you. This is beyond what you are good at, it is knowing how you are wired to see and respond to the world. 2) Find a company culture that understands the importance of putting people in places where they can thrive. 3) Be clear about your own values and make sure that the company culture will allow you to live your values. 4) Surround yourself with amazing people that are supporters and resources.
What is your favorite song and why is it meaningful to you?
My all-time favorite song is Beethoven's Ninth Symphony. 1) It is amazing and inspiring that after a harsh life and deafness that threatened the core of his existence, Beethoven's opus is Ode to Joy. There is a lesson in that to everyone. 2) When you listen to this piece live, there is a call to emotionally open up to the terror and wonder of being alive. When the ode to joy theme starts, it physically hits you in the chest and brings you to a place of transcendence.
What tips do you have on how to find work/life balance?
I had a friend who used to say, "Sometimes you come to work early and stay late; sometimes you come to work late and leave early." This was a statement of work/life balance. Something things at home are more in need of attention, other times it is things at work that demand our attention. As far as tips, I would tell someone to choose the culture of the company and workgroup carefully (the actual culture, not the espoused culture). Being in a culture that supports humanness will give you space to follow hear you inner voice regarding where to focus.
Unedited Content Provided By Participants
Printer-friendly version
Email this CRN article