Printer-friendly version
Email this CRN article
Jennifer Ambrose
Director, Americas Field and Partner Marketing, MobileIron
Location:
Mountain View, CA
URL:
http://mobileiron.com
Number of years in current position:
1
Number of years involved with indirect sales:
11
Twitter Handle:
@jendambrose
How have you personally helped advance your company's channel business over the past year?
In 2015, I introduced a formal MDF program to our North American Channel team, attaining100% utilization, driving new leads and pipeline for MobileIron, and contributing to revenue growth with our top partners. Coming on board, I also established a 3-prong framework to scale channel marketing to ensure we focus the right effort and resources on the partners that will work with us for mutual success. Additionally, my team and I created and executed MobileIron's first joint field and partner roadshow, enabling channel partners to take part in MobileIron's customer-facing event series, securing partner engagement in all cities. This was a milestone step to begin considering our direct and channel business as a whole, rather than separately.
What are your goals for your company's channel business over the next year?
2016 is shaping up to be a great year. To succeed in the channel this year I'll lead my team to embark on three key initiatives. We will increase revenues with top level partners by building and executing dedicated channel marketing plans aligned to the business plans. We will roll out a new self-serve marketing platform to support channel marketing and effective use of MDF funds for mutual success. And finally, we will establish turnkey self-serve packages partners can utilize to easily execute successful marketing campaigns autonomously, regardless of their resources or expertise.
What programs/initiatives does your company offer to support women in the workplace?
MobileIron has a program called Women@MobileIron (W@M), a cross-functional group of women committed to supporting and retaining women at MobileIron. W@M hosts training sessions - open to all employees - but focused on topics of interest to women: leadership and presence training, and other career barrier breaking tactics for women in business. Also, a little more forward looking -in 2015 MobileIron ran a day-long workshop for kids to learn to code. While this is focused on both boys and girls, it is a great early step to break down misconceptions that girls can't or shouldn't code.
Who is your female role model?
I have a number of female role models, from whom I've drawn great advice. The traits they exhibit, that I try to use as guideposts, include: A get-it-done attitude, not focusing on why it cannot be done, but rather on how we succeed. They are strong, yet compassionate - not afraid of blazing new trails, but in way that is inclusive and considers others' perspectives They 'don't leave until they leave' (from Sheryl Sandberg and really stuck with me). They give 100% then don't feel guilty balancing family life/ other obligations, knowing their contributions are impactful and that is enough.
One of our "Up and Comers"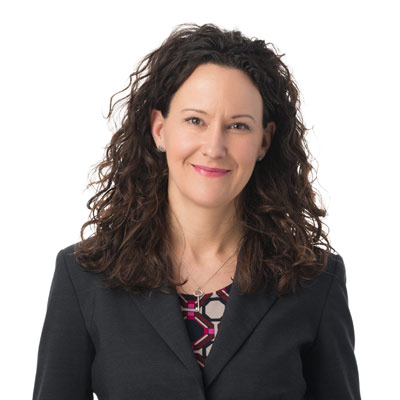 Fun Facts:
Is a social media addict
Uses Twitter
Uses Instagram
Uses Facebook
Uses LinkedIn
Has a mentor
Is a mentor
Loves Netflix
Is extremely organized
Loves to run
Has performed in a musical
Is an early riser

What advice would you give to young women aspiring to succeed in the workplace?
Don't leave until you leave. For example: don't sidestep a promotion because you're starting a family. Give 100%, step away when it's time, and when you return your contribution will be enough -even bringing new perspectives. Don't apologize unnecessarily. You undermine your contribution. Strike anything that sounds like 'I'm sorry, but…', or 'Maybe I don't understand, but…'. Just get to the but! Don't be afraid to try new things or take risks. Just because it's not on your resume (yet), doesn't mean you can't do it. Jump in!
What is your favorite song and why is it meaningful to you?
I draw fun - more than inspiration - from music, so I can't say I've got a meaningful favorite song. However, right now the song that gets the loudest air play in my car is Roar by Katie Perry… because usually my 6-year old daughter is in the car, and it's got a good message to take charge of your own life and you can do anything. Plus, it's got a pretty good beat!
What tips do you have on how to find work/life balance?
Give your best, meet or exceed your commitments, then enjoy your time off. You have earned it, and it makes you a better contributor. I no longer look for the badge of honor for longest hours. In fact, I read an article that stuck with me that, in summary, noted that the successful woman shouldn't be the one who is willing to get on a plane at a moment's notice, but rather the one that can figure out how to conduct the meeting unapologetically without travelling, and still produce excellent results. Strive to do this, and you'll find more balance.
Unedited Content Provided By Participants
Printer-friendly version
Email this CRN article