Printer-friendly version
Email this CRN article
This year, CRN honors nearly 500 women whose channel expertise and vision are deserving of recognition.
CRN is highlighting 30 female executives at solution provider organizations whose insight and influence drive channel success.

CRN gives special recognition to 23 rising-star female executives.

CRN asked the 2016 Women of the Channel to shed a little light on how they strive to achieve an optimal work-life balance.

CRN asked the Women of the Channel honorees of today to offer some advice for the female channel leaders of tomorrow.

CRN asked this year's Women of the Channel to identify their female role models, and their answers were as varied as the honorees themselves.

Women of the Channel executives say that mentoring, creating a personal brand, and promoting a flexible office environment will help close the gap for good.

 

Women of the Channel West

Coverage from The Channel Company's event held May 16 to 17, 2016 in Napa Valley, CA.
For more information on this year's Women of the Channel, search by any criteria below, and click on any executive's name.
You searched for women who have a pet.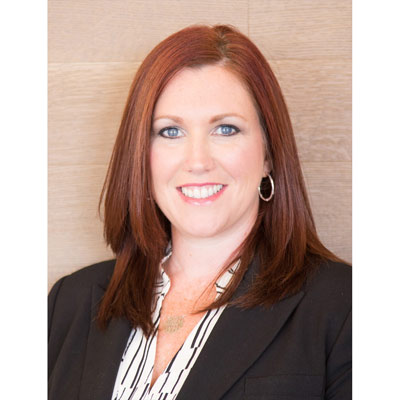 Barbara Abboud
Director, North American Channels, Varonis Systems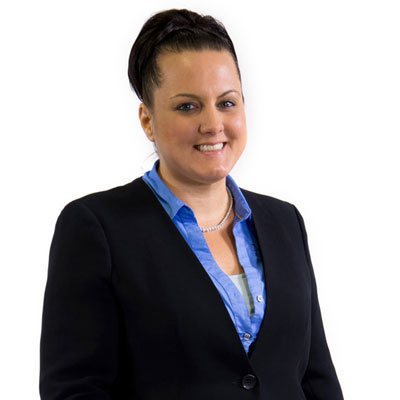 Michelle Accardi
COO, CMO, Star2Star Communications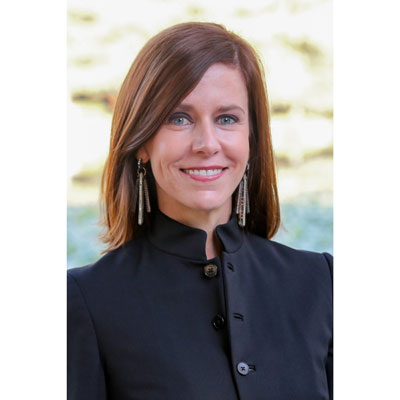 Dee Dee Acquista
Vice President, Global Channels, Proofpoint, Inc.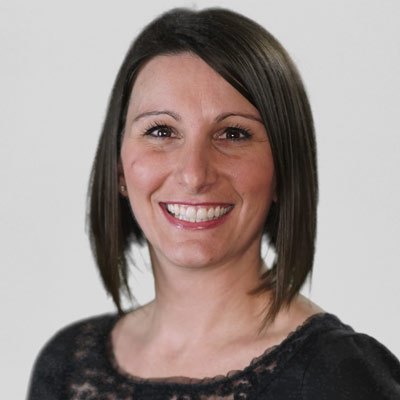 Holly Adams
Director, Channel & Alliance Marketing, Centrify Corporation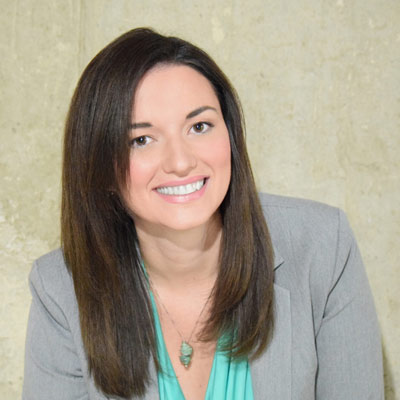 Rebecca Adolf
Marketing Director, Impact Networking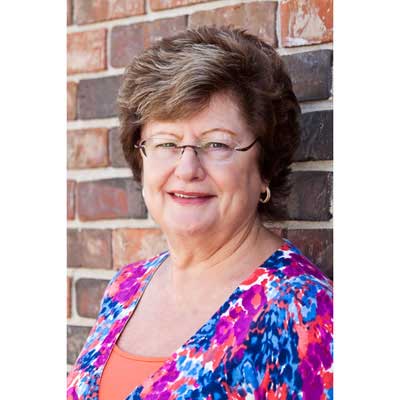 Sue Ahmed
Vice President of Services, Edge Solutions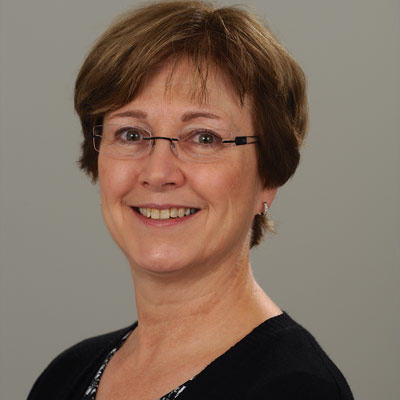 Cathy Alper
Director, Member Communities, CompTIA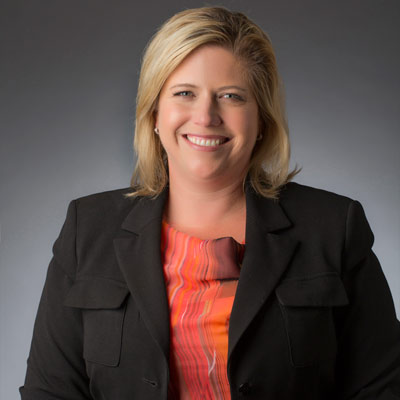 Jennifer Anaya
Vice President, Marketing, Ingram Micro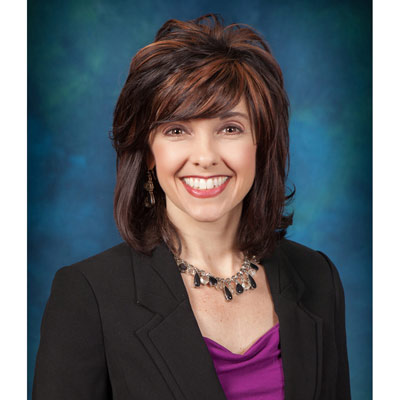 Christy Anderson
Vice President, Strategic Sales, Avnet Technology Solutions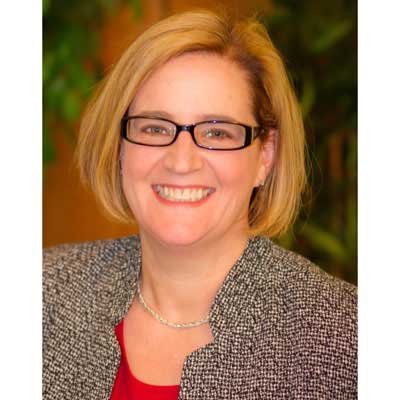 Erin Arnold
President, NextStep Networking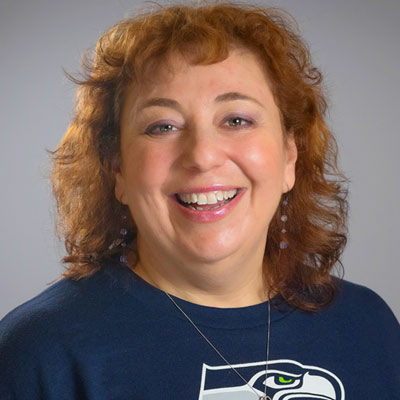 Rosalyn Arntzen
CEO, Amaxra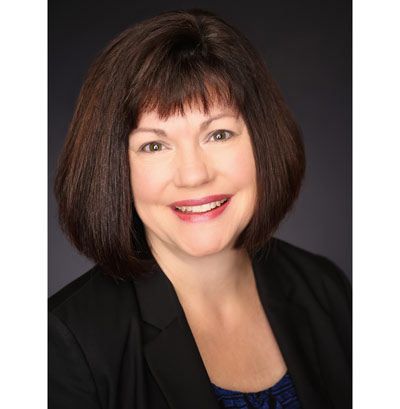 Tricia Atchison
Vice President, Global Partner Marketing, CA Technologies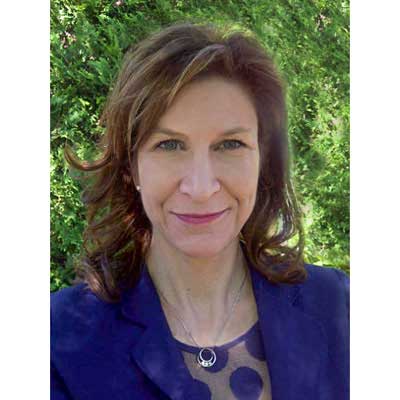 Kristina Austin
Director of Global Alliances Marketing, EMC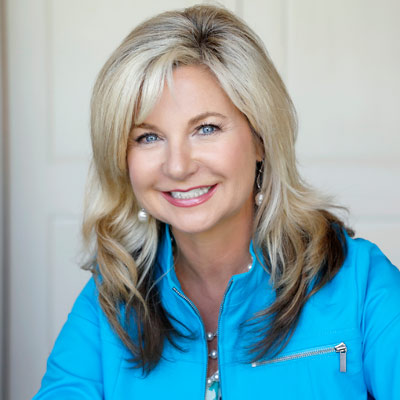 Jennifer Axt
General Manager, Americas, Public Sector Sales, Partners and Program Office, EMC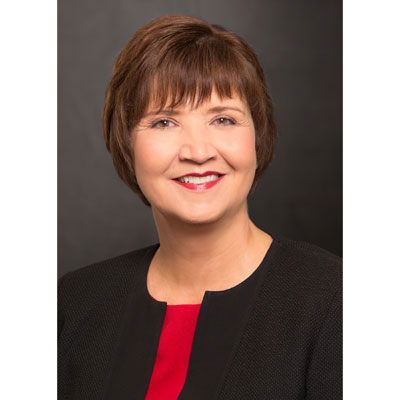 Wendy Bahr
Senior Vice President, Global Partner Organization, Cisco Systems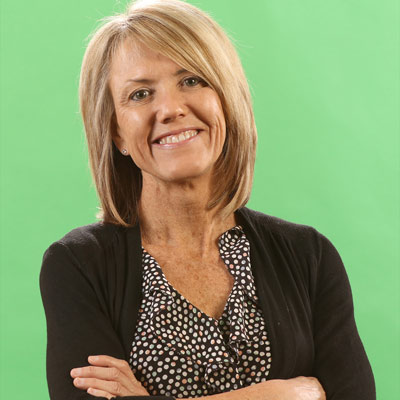 Tracey Balent
Sr. Director, North America Distribution, Veeam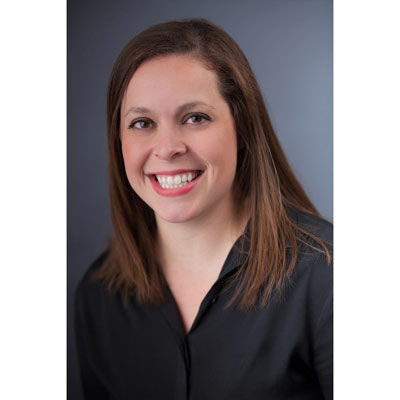 Meredith Bankenstein
Channel Marketing Manager, ThreatTrack Security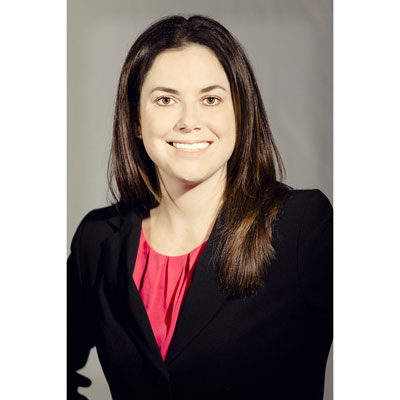 Jennifer Barbic
Director of Marketing, nfrastructure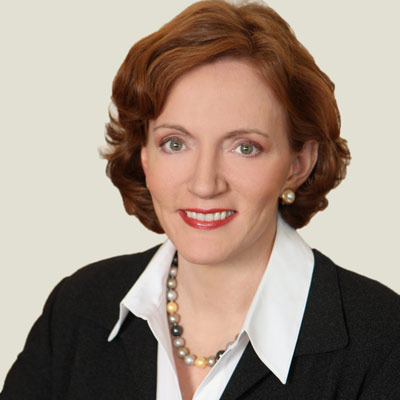 Cindy Bates
Vice President US SMB and Distribution at Microsoft, Microsoft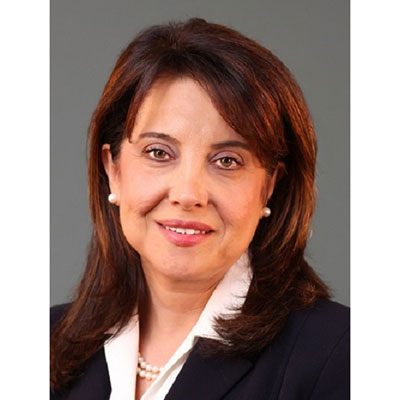 Hedy Belttary
Senior Vice President of Sales, Laserfiche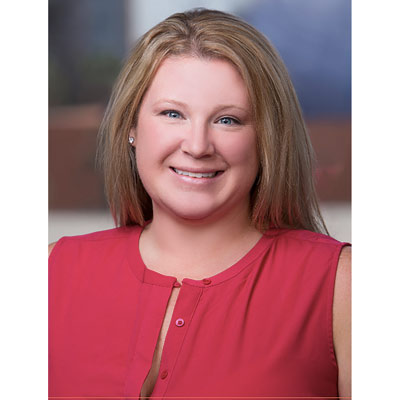 Katie Bensten
Director, Untangle Sales, Untangle, Inc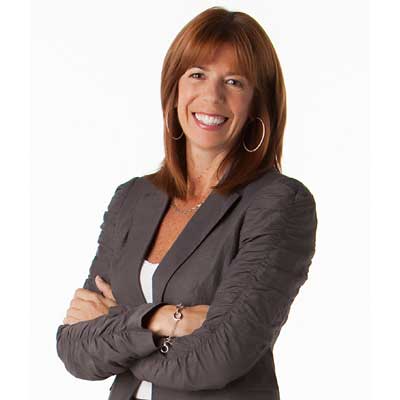 Renee Bergeron
Vice President, Global Cloud, Ingram Micro, Ingram Micro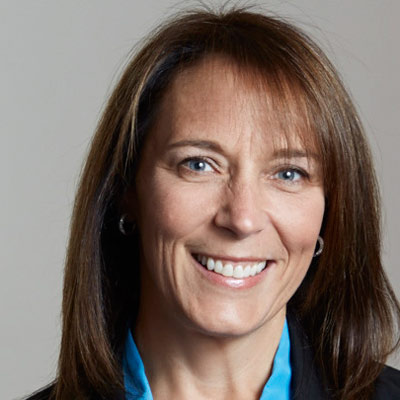 Laura Blackmer
Senior Vice President, Channel Sales, Sharp Imaging & Information Company of America, Sharp Electronics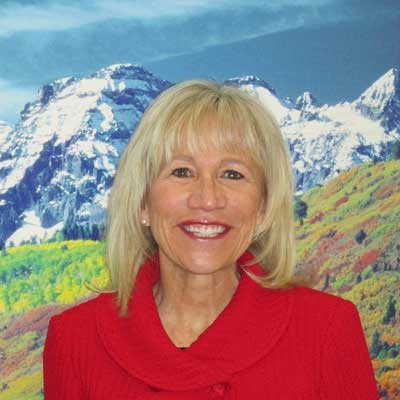 Marcy Blair
Vice President, Americas Services and U.S. National Partners, Cisco Systems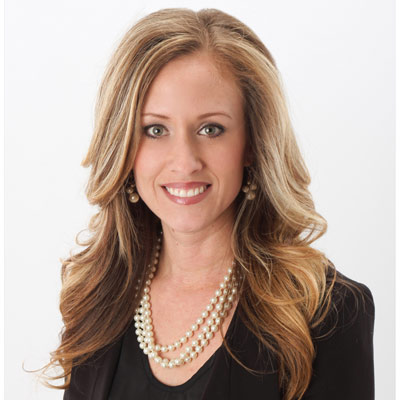 Leslie Bois
Vice President, Channel Sales, Kaspersky Lab North America, Kaspersky Lab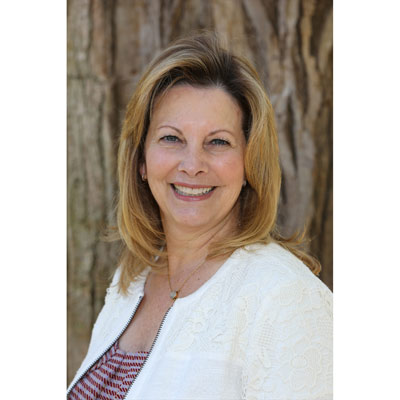 Lynda Borsodi
Regional Manager, Territory Marketing North America, Vision Solutions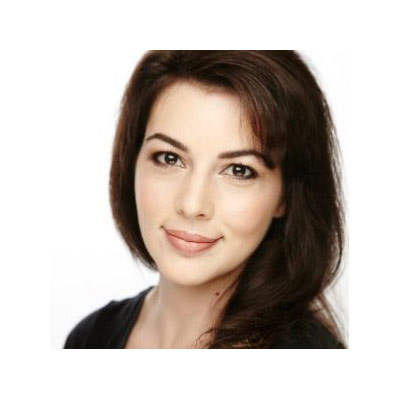 Natalia Botti
Channel Development Manager, Fonality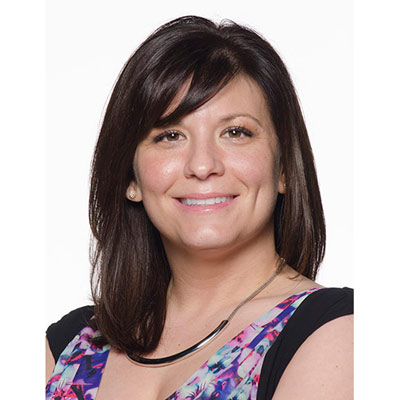 Tracey Boucher
Vice President of Merchandising, ScanSource Networking and Security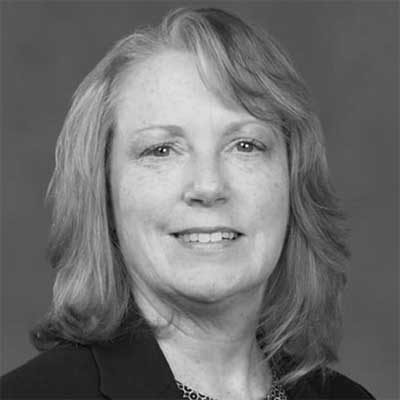 Linda Brotherton
General Manager, ConnectWise, ConnectWise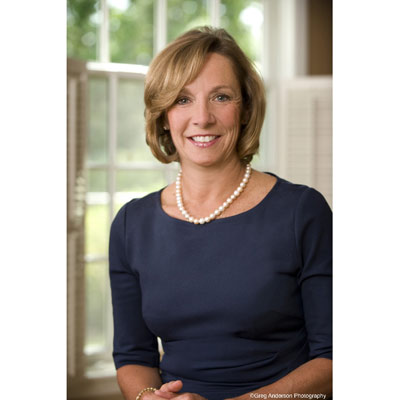 Teri Bruns
Vice President, Partner Services, Worldwide Partner Organization, VMware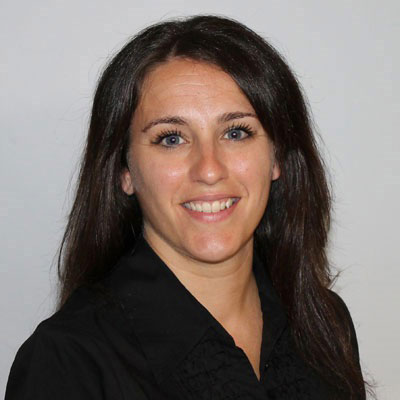 Christine Bufalini
Director of Americas Field & Global Channel Marketing, RSA, The Security Division of EMC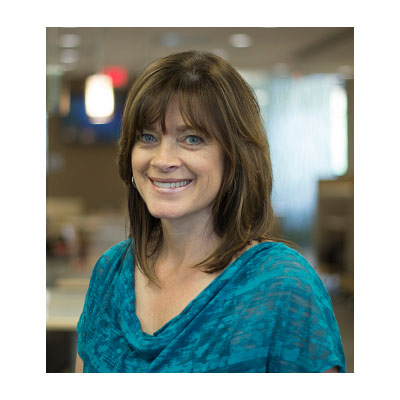 Donna Buffett
Director, Channel Enablement & NA Distribution, Citrix Systems
Traci Burch
Senior Director of Distribution for Americas, Blue Coat Systems, Inc.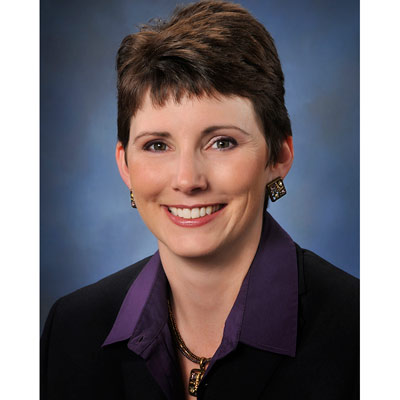 Beth Burnside
Owner, CMIT Solutions of Erie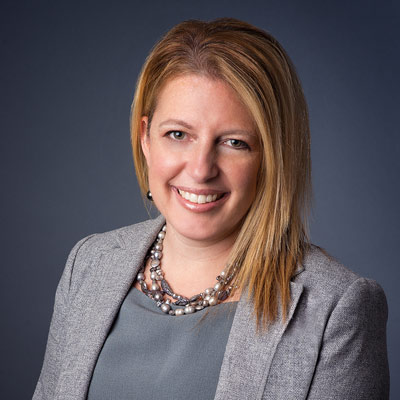 Laurel Burton
Vice-President of Marketing, Faction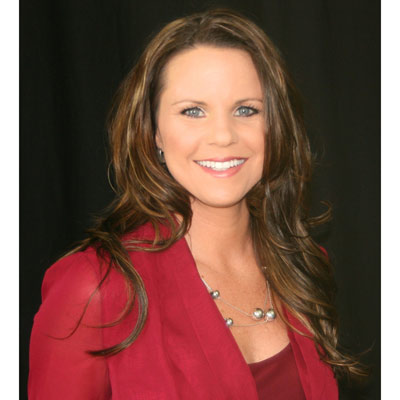 Salena Butler
Vice President, Channel Sales, Infor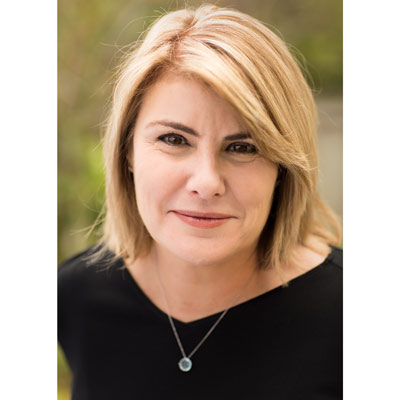 Marcy Campbell
Senior Vice President, Wordwide Sales & Business Development, Qubole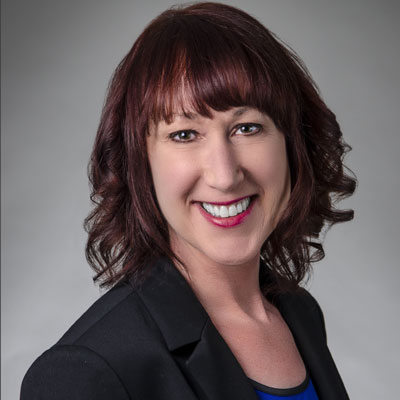 Mary Campbell
Vice President of Marketing, D&H Distributing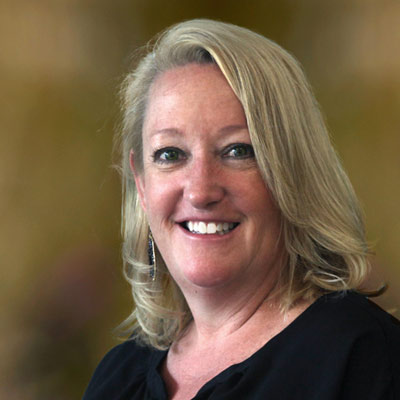 Kristin Carnes
Vice President Of Global Channel Sales, PernixData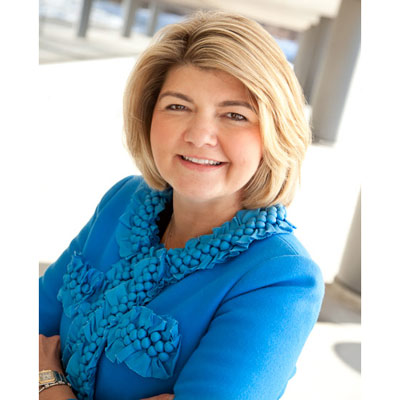 Sandy Carter
General Manager, Developer Ecosystem and Startups, IBM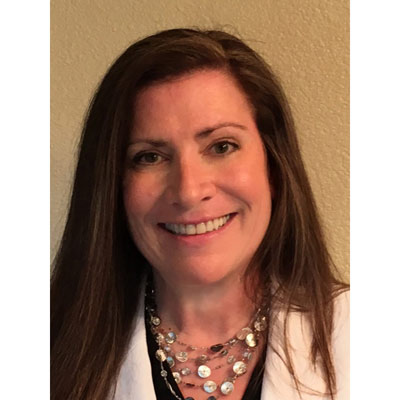 Deandra Cassidy
Director, Global Channel Programs, Polycom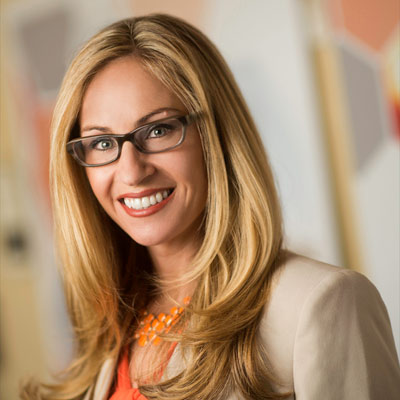 Aimee Catalano
VP, Partner and Integrated Marketing, Pure Storage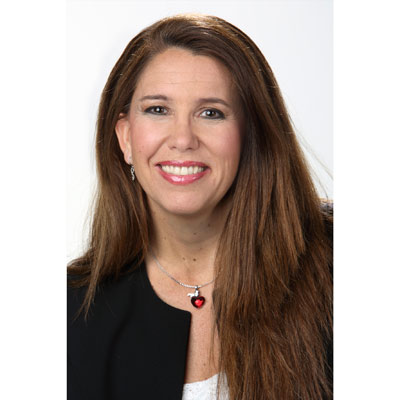 Carola Cazenave
VP Global Sales - IBM Security Business Unit - Business Partners & Digital Sales, IBM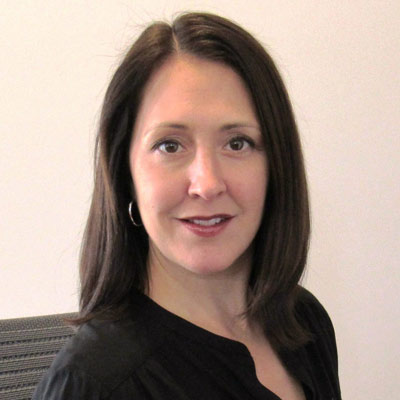 Karen Chastain
Director, Strategic Alliances and Global Partners, Episerver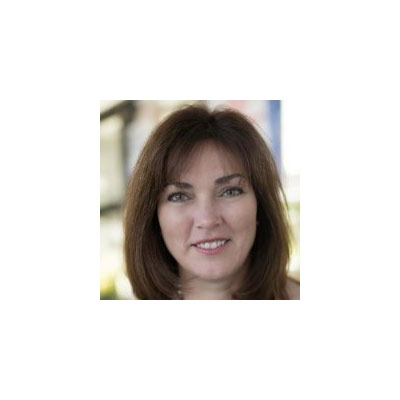 Jennifer Cheh
Vice President of Marketing, NEC Display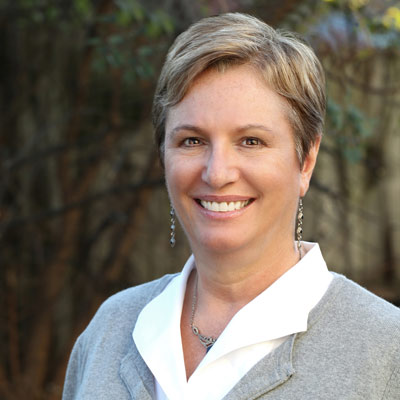 Sheryl Cherico
CEO, Tier3MD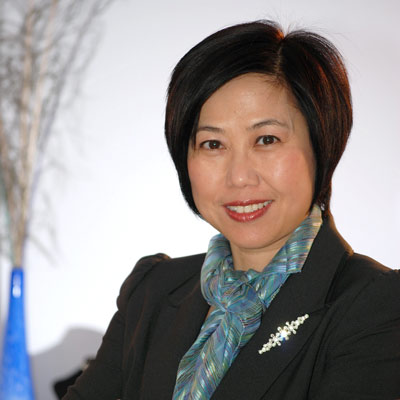 Marie Cheung-Ong
Americas Partner Sales Development Manager, HP Inc.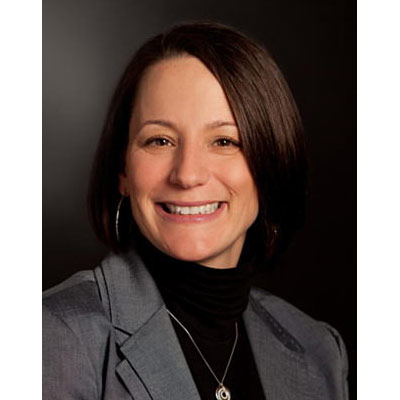 Michelle Chiantera
Vice President, Global Partner Marketing, Cisco Systems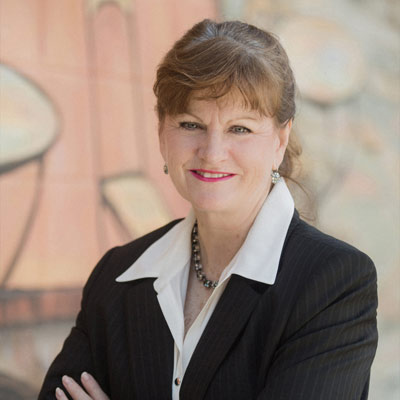 Lynn Child
Chairman & President, CentraComm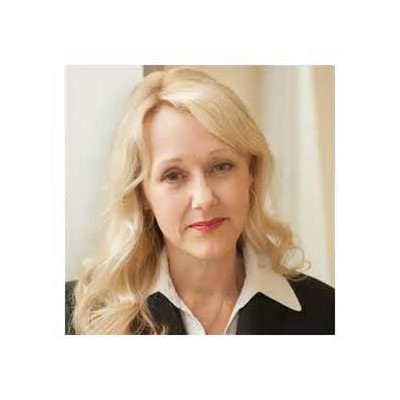 Julie Christiansen
Senior Director, Partner Strategy and Operations, EMC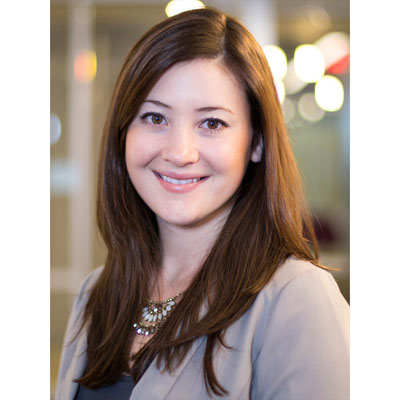 Samantha Ciaccia
Channel Engagement Manager, Datto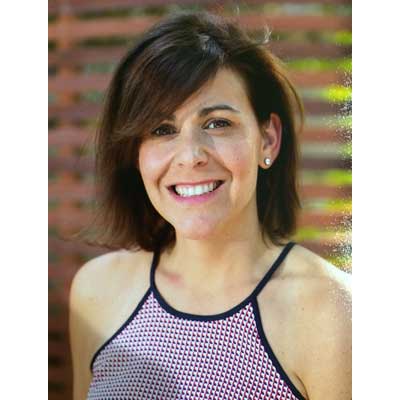 Lisa Citron
Director, North American Channel Sales, F5 Networks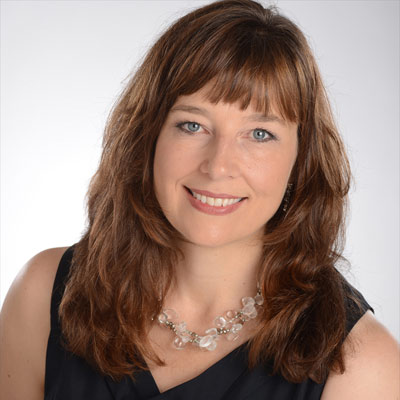 Caitlin Clark-Zigmond
VP of Product Management, UCaaS, CoreDial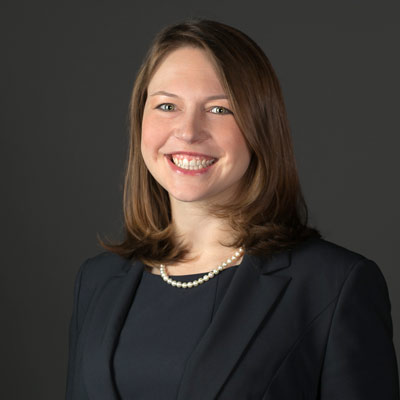 Allison Clarke
Global Channel Programs and Enablement, Intel Security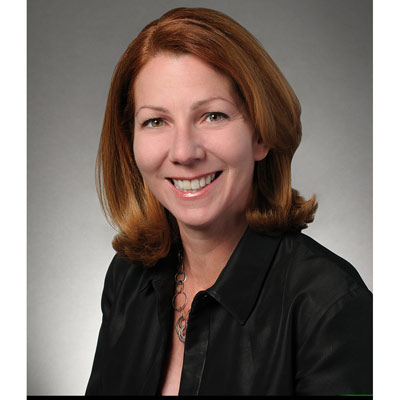 Toni Clayton-Hine
Vice President, Marketing and Value Proposition, Xerox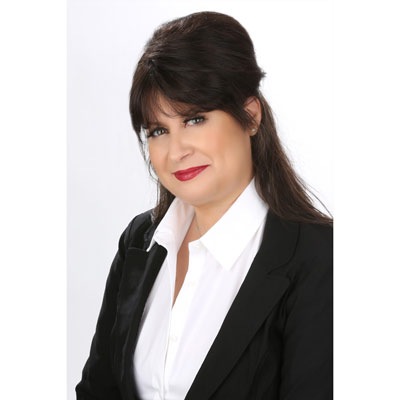 Wendy Cohen
Director Global Data Protection Practice, GTB Technologies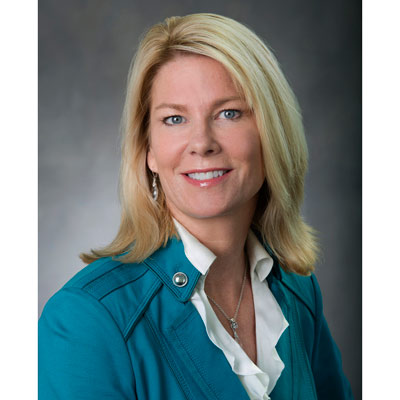 Leslie Conway
Vice President of Global Marketing, Digium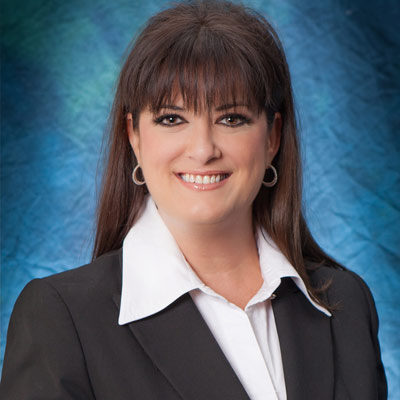 Trisha Cooke
Vice President, Supplier Technology Solutions, Avnet Technology Solutions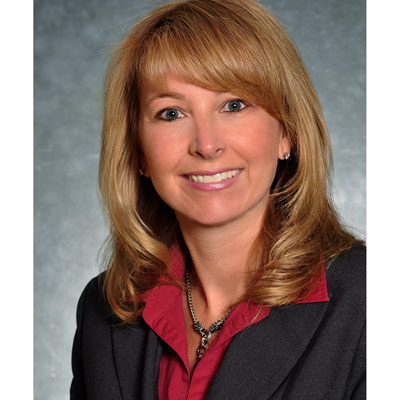 Donna Cooney
Director, Canada Partner SI Organization, Cisco Systems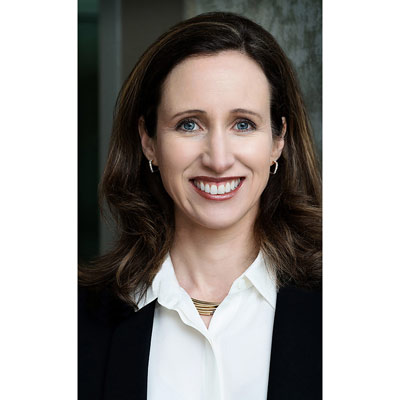 Dorothy Copeland
Director, Global Partner Program, Amazon Web Services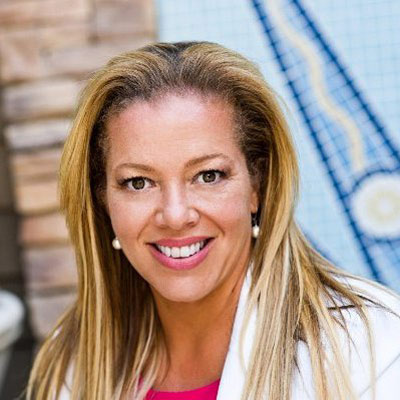 Lori Cornmesser
VP, Global Channel Sales, Ixia Communications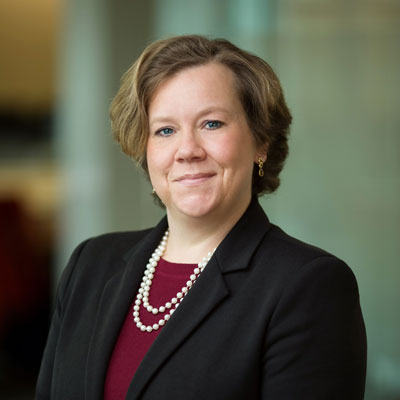 Jessica Couto
VP Channel Sales and Marketing, Carbonite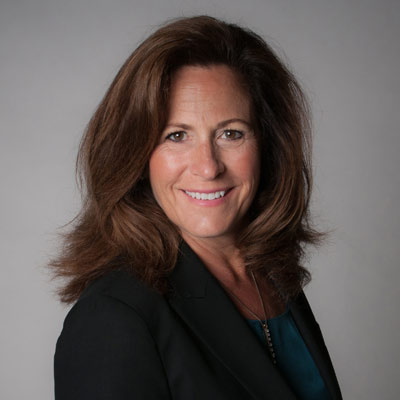 Carolyn Cox
Sr. Director, Customer Acquisition & Partner Marketing, MobileIron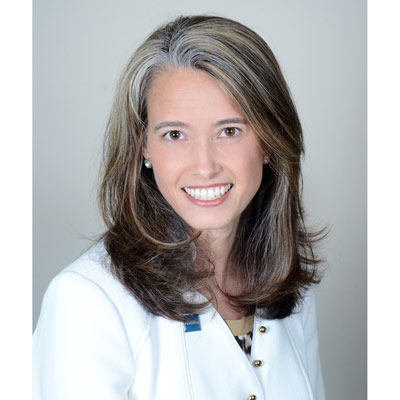 Kirsten Craft
Head of Business Development & Marketing, Prolifics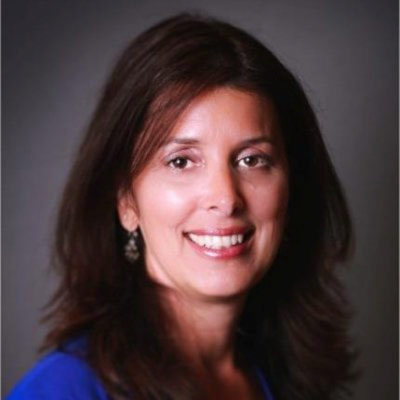 Carolyn Crandall
Chief Marketing Officer, Attivo Networks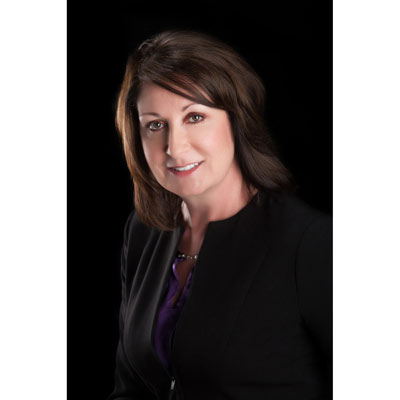 Peggy Crespin
Director, Channel Sales, Polycom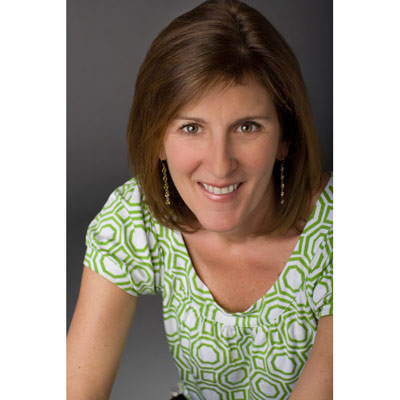 Laura Crone
Vice President, Client Computing Group and General Manager, Channel Platforms and Operations, Intel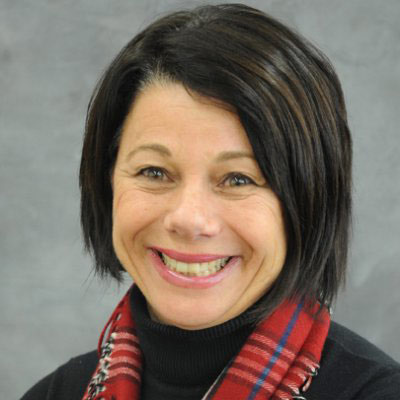 Nancy Czlonka
Senior Director of Field Sales & Programs, IT Channel, Legrand, Data Communications Division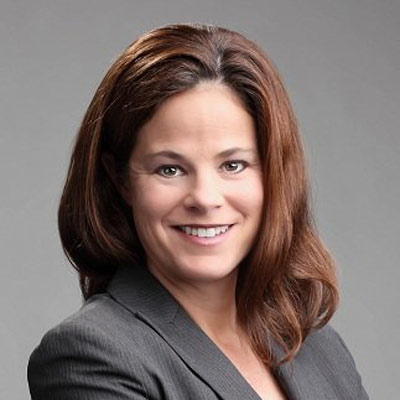 Erin Daly
Director, Americas Channel Operations & Programs, Veritas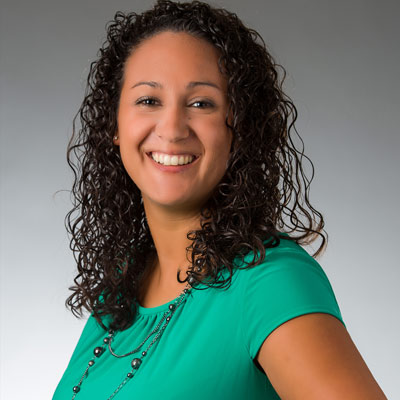 Meika Darville
Director, Worldwide Partner Operations and Productivity, Citrix Systems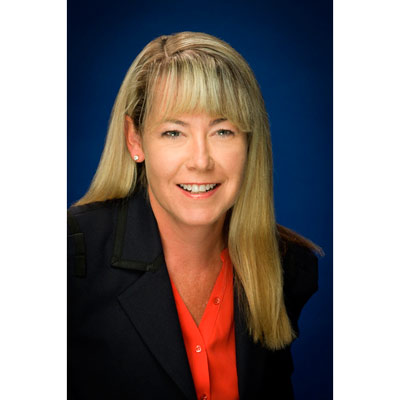 Laurie Dasher
President & CEO, Dasher Technologies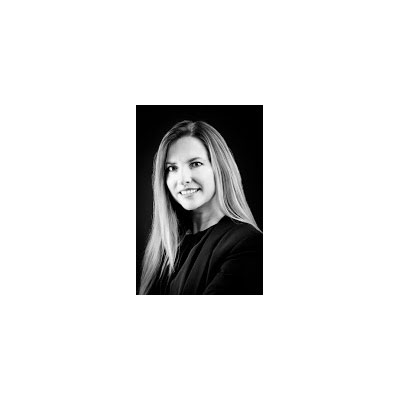 Laura Davis
Sr. Director, Public Sector Partners, VMware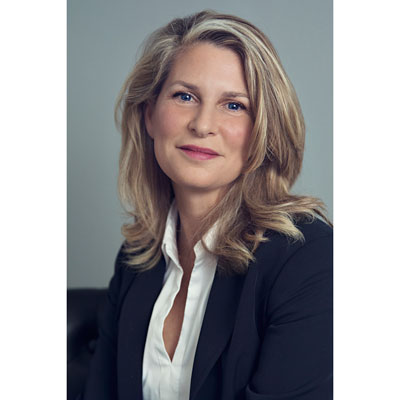 Didi Dayton
VP of WW Channels, Cylance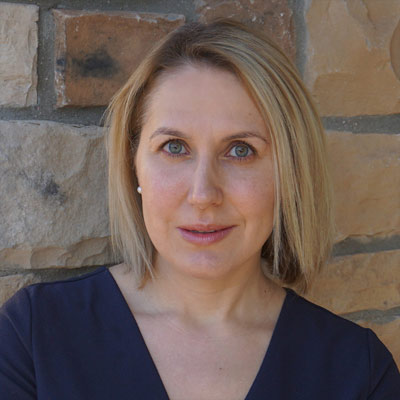 Lisa Del Real
Sr. Director, Channel Programs & Operations, RingCentral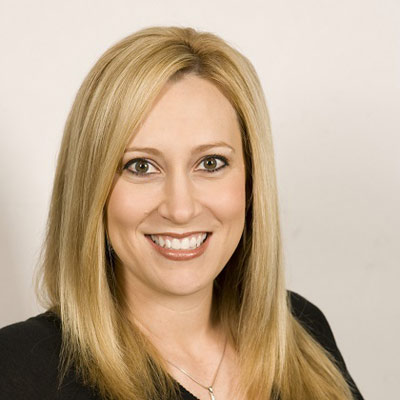 Shannon DiBenedetto
Vice President, Customer Experience, Concerto Cloud Services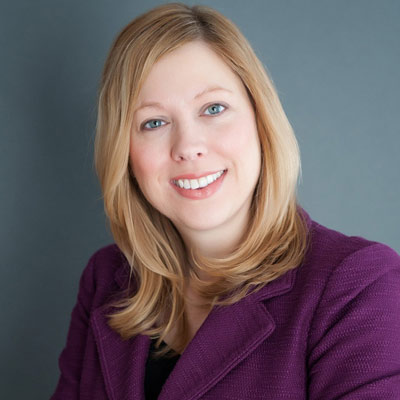 Connie Dimitroff
Director of Strategy, Planning, and Programs, Cisco Systems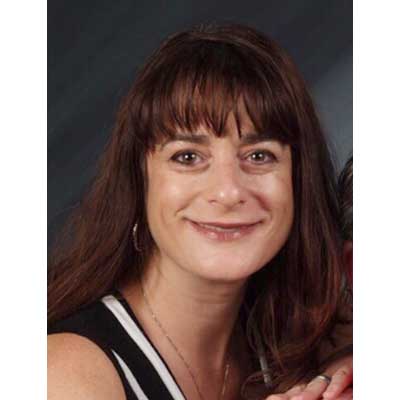 Maria Dinallo
Sr. Director of Sales, Americas Volume Channel, Parallels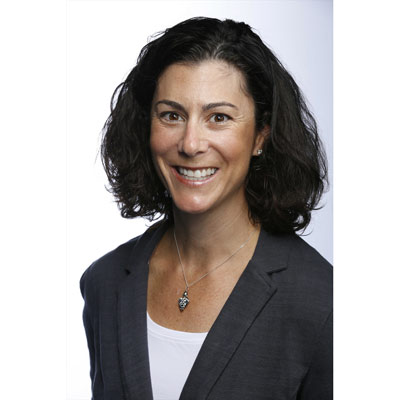 Lisa Dunn
Alliances/Partner Marketing, Ping Identity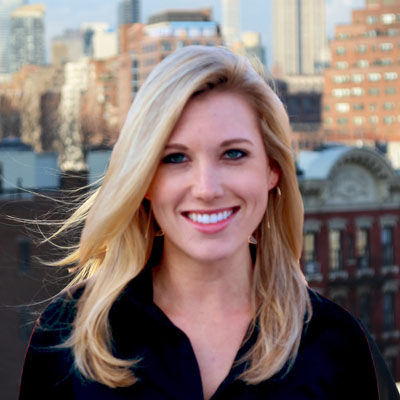 Jaime Ellis
Director, Digital Marketing, Presidio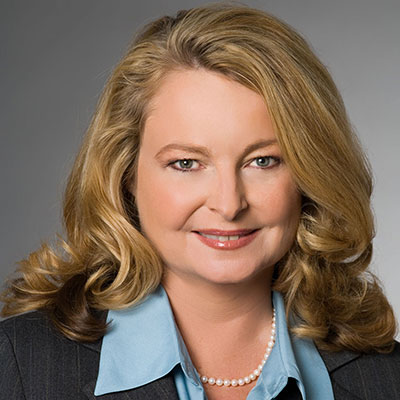 Mercedes Ellison
SVP, Global Alliances & Channels, HEAT Software
Tiffany Embry
Director, Sales, Tech Data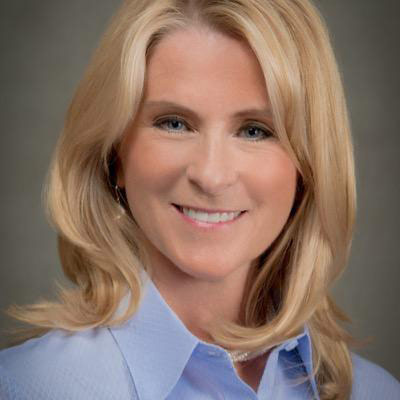 Paige Erickson
Vice President, Partner Strategy and Programs, Sage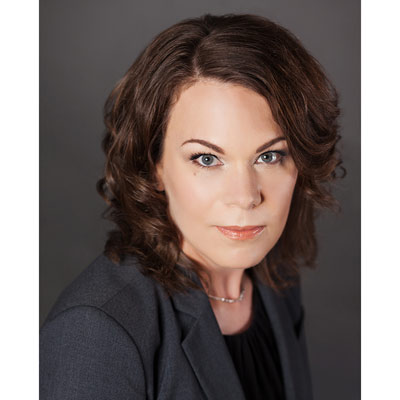 Meredith Estep
Executive Vice President, Client Services, Unitiv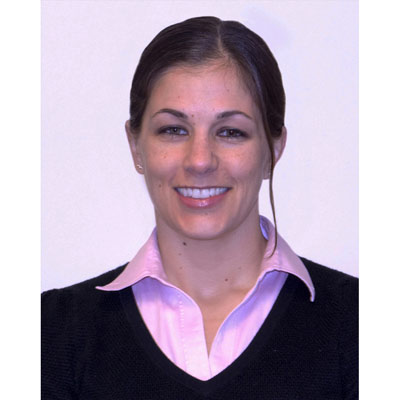 Darci Evanish
Senior Manager, Channel Marketing, Samsung Electronics America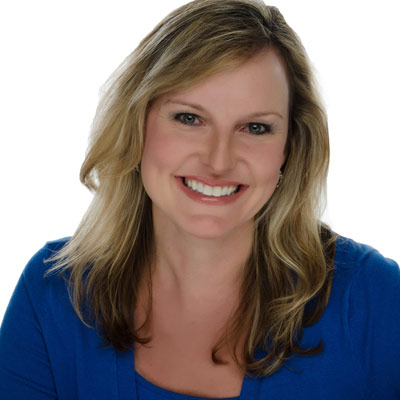 Laurie Evans
VP, Global Solution Providers, VMware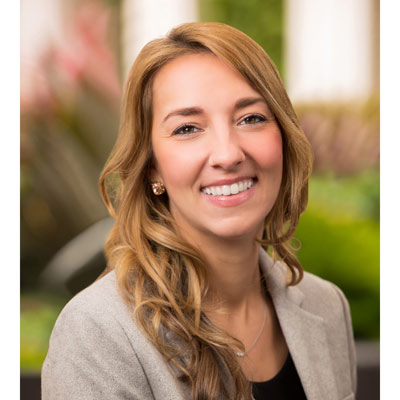 Danielle Faletra
Partner Marketing Manager, Global Channels, Salesforce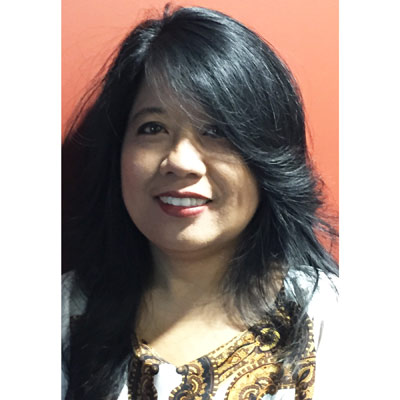 Joann Farrar
VP, Channel Sales, Voxox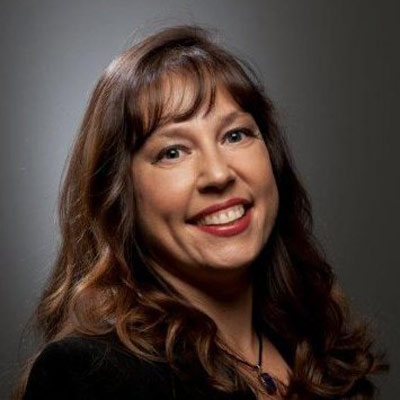 Danielle Feith
Director - Marketing, Axiom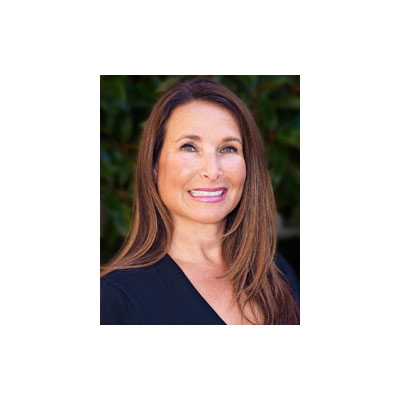 Karin Fields
CEO/COO & Co-Owner, MicroCorp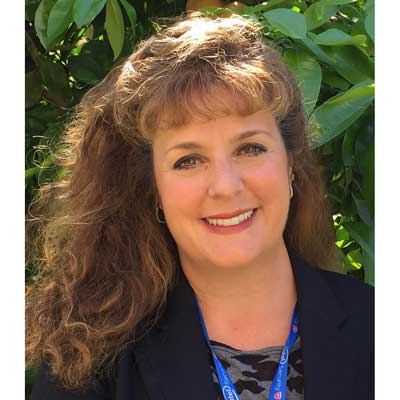 Gia Filice
Global Channel Strategy and Marketing, Intel Security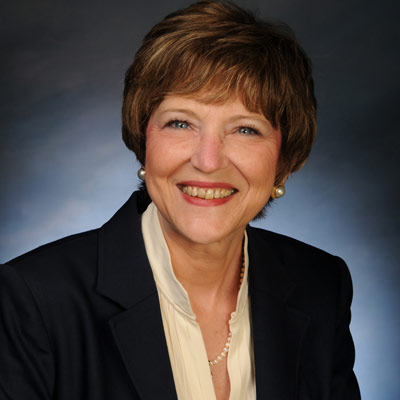 Sandra Flinders
Senior Director, Global Partner Programs, Cisco Systems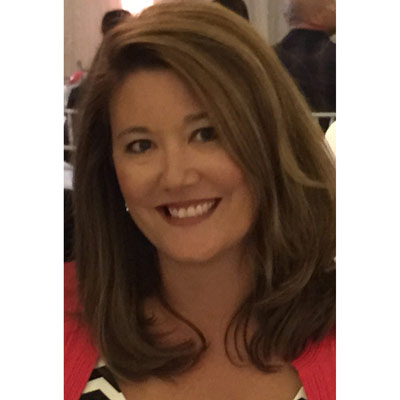 Linda Ford
VP, Marketing, DynTek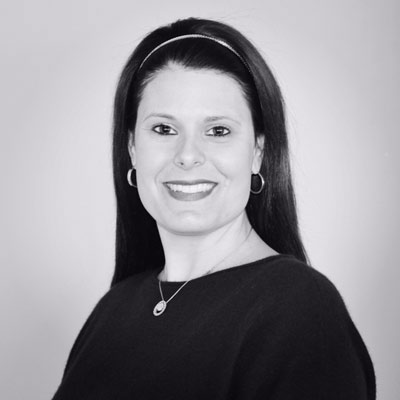 Ashley Fox
Director of Channels, Raritan Americas, Raritan/Legrand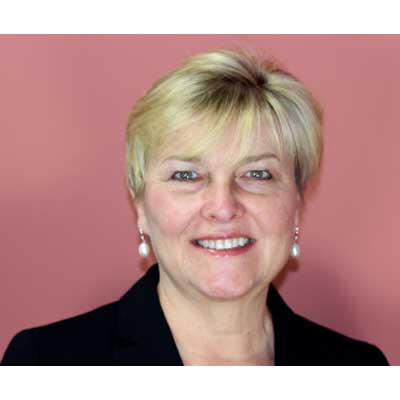 Jayne Franchino
Vice President, Channel Management & Transformation, IBM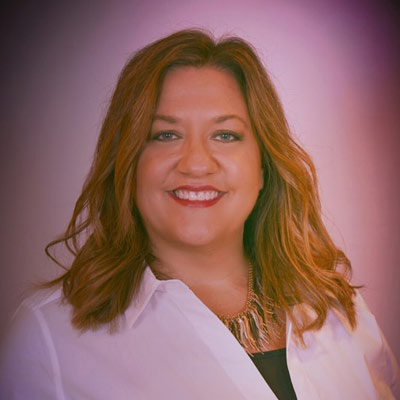 Staci Frazior
Director, Worldwide Sales Enablement, ShoreTel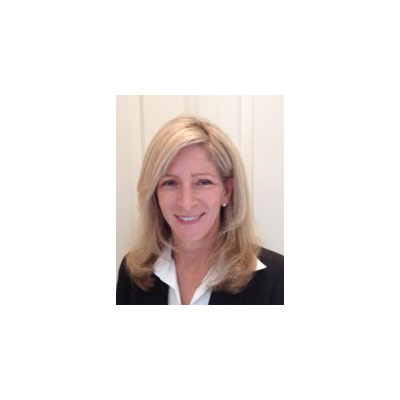 Diana Gaddy
Director of Channel Sales, Western Region, Zebra Technologies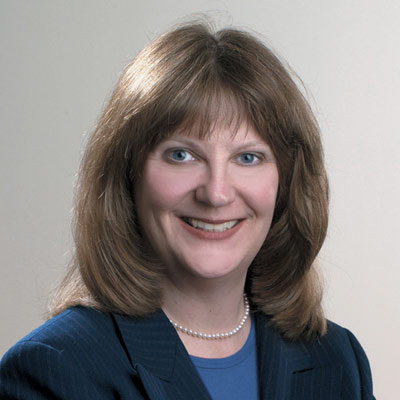 Patricia Gallup
Founder, Chairman and Chief Administrative Officer, PC Connection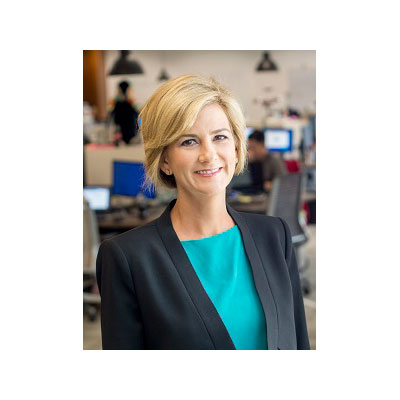 Sue Galvanek
Vice President of Marketing, Pricing and Product Solutions, AT&T Partner Exchange, AT&T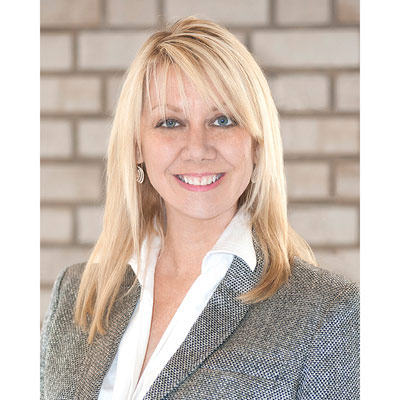 Susie Galyardt
Founder & CEO, XIOSS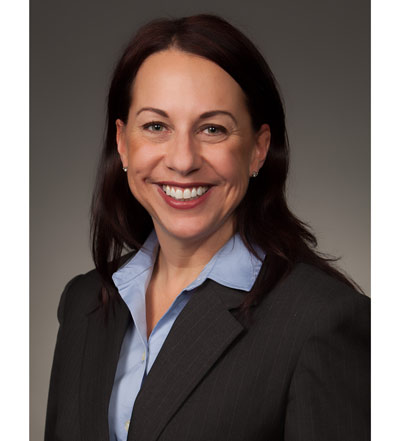 Holly Garcia
Executive Director, Major Accounts, Ingram Micro U.S., Ingram Micro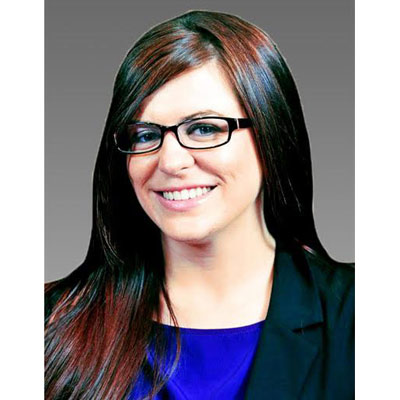 Christine Gassman
Manager of Partner Development, Datto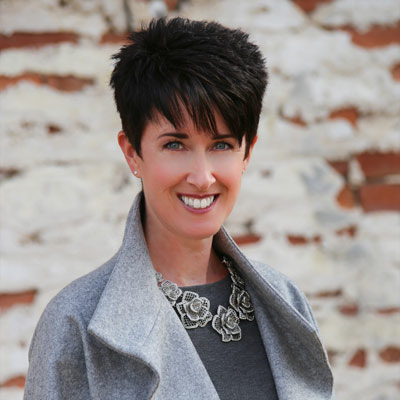 Maureen Gaumer
Director, US Field and Partner Marketing, EMC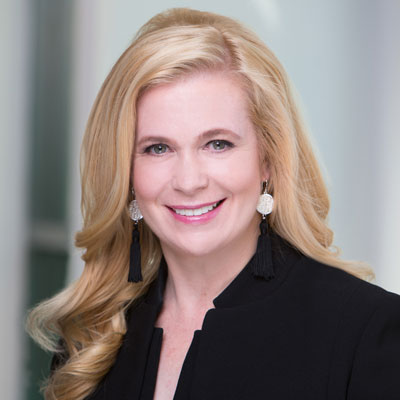 Carolee Gearhart
Senior Vice President of Global Channels and International Sales, Adaptive Insights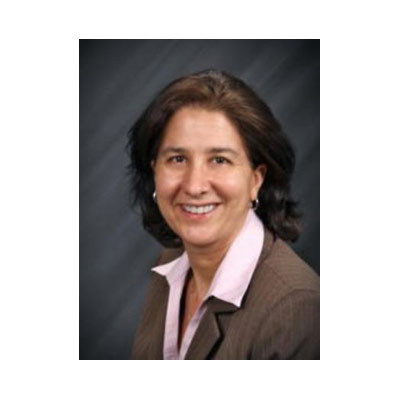 Diane Genova
Director, Global System Integrators, Nimble Storage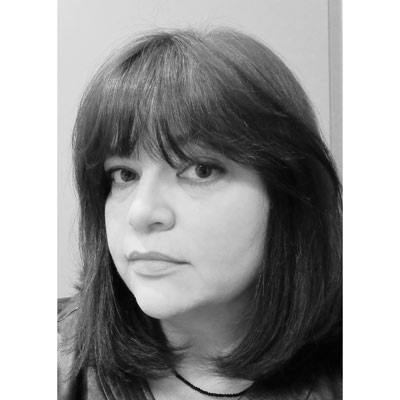 Paula Gil
Director, Global Partner Programs, CA Technologies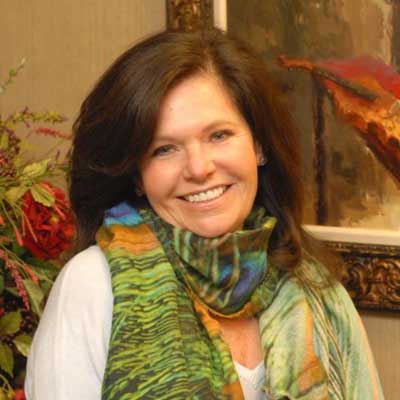 Kim Girards
President/Chief Executive Officer, The Ergnomic Group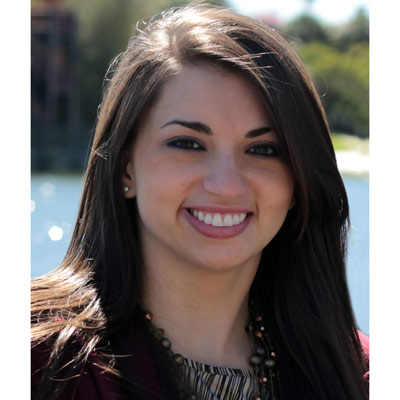 Mandy Glidewell
Director of Marketing, Adapture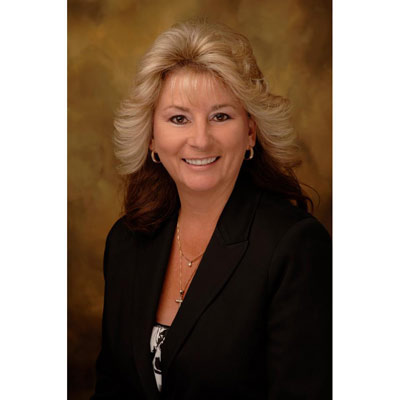 Tonia Gonsalves
Vice President, Global Partner Programs and Communications, Global Partner Organization, Hitachi Data Systems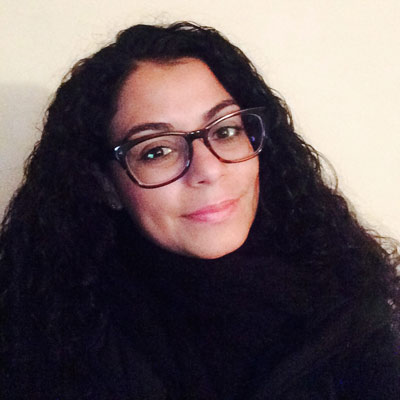 Vanessa Gonzalez
Marketing Manager, Presidio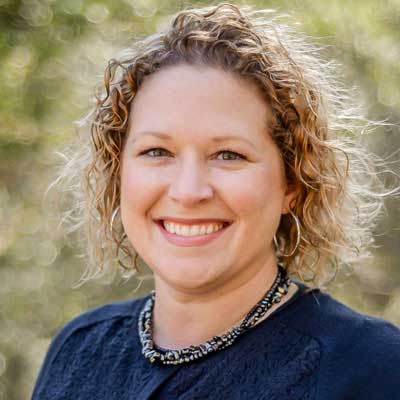 Sommer Goodknecht
Manager, Partner Marketing, Eaton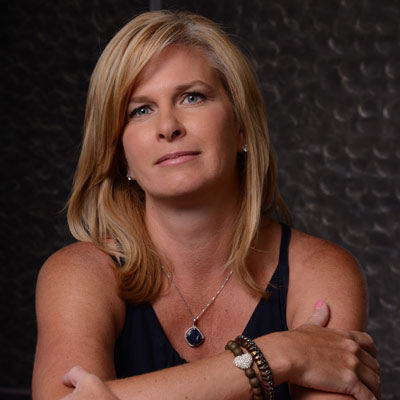 Nancy Gorski
President, Strategic Mobility Group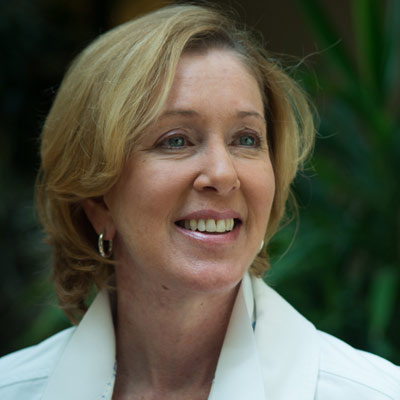 Victoria Grey
CMO, Gridstore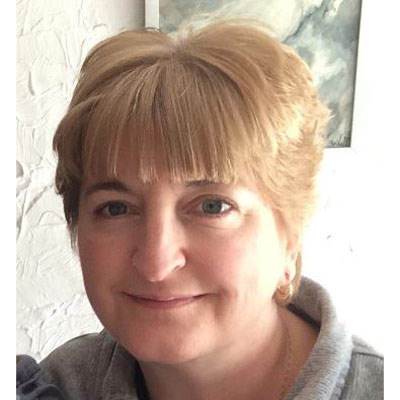 Helen Grimmett
Director Channel Strategy& Programs, Polycom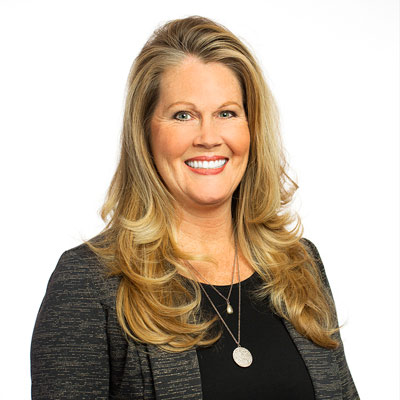 Mary Ellen Grom
Vice President, US Marketing, Synnex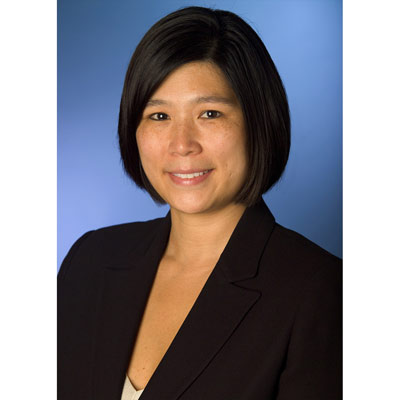 Donna Grothjan
VP, WW Channels, HPE Aruba, Hewlett Packard Enterprise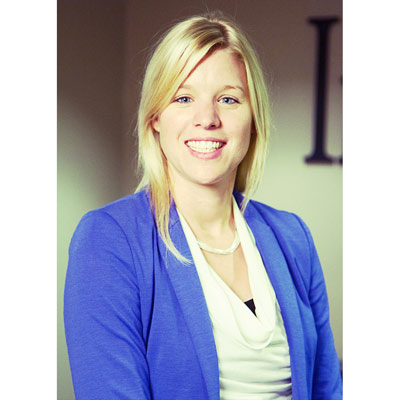 Camilla Guinn
Sr. Mgr. Product Management, Insight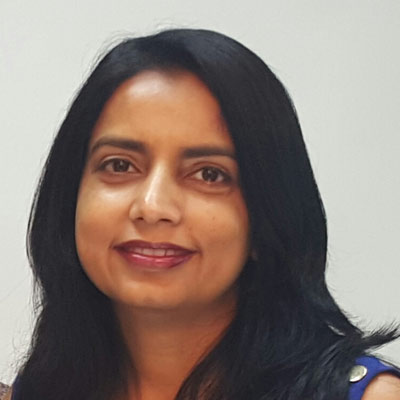 Reena Gupta
Founder and CEO, TargetRecruit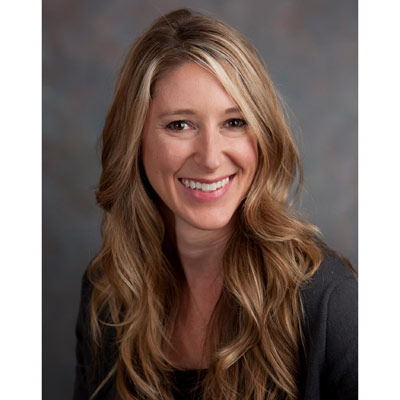 Sandra Haan
Senior Director, Partner Marketing, VMware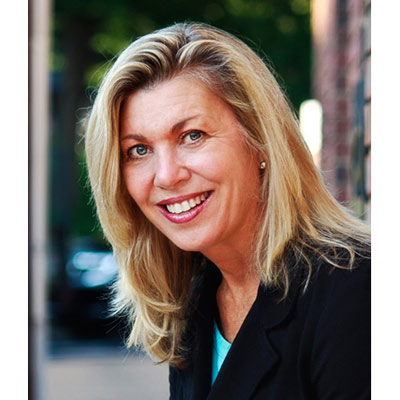 Julie Haley
CEO, Edge Solutions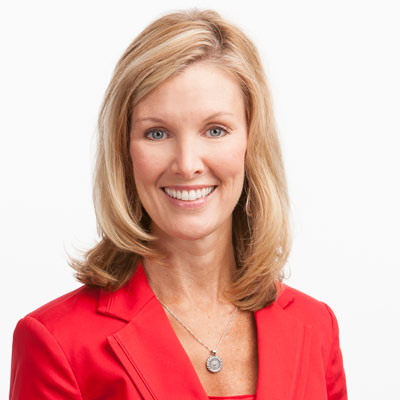 Christie Hamberis
Senior Vice President, ScanSource Networking and Security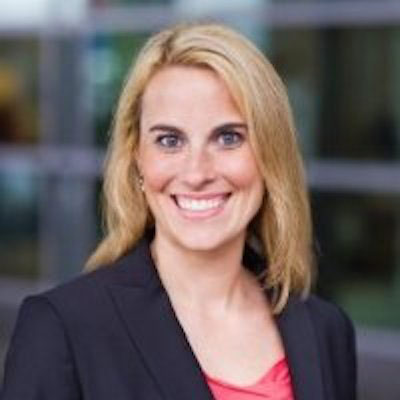 Sarah Hamilton
Senior Director, Solutions & Alliances Marketing, Sungard Availability Services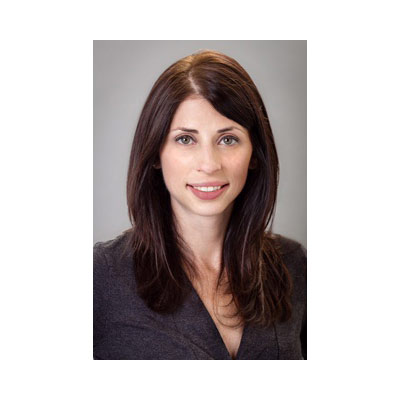 Sara Harold
Manager, Field Marketing and Events, Carbonite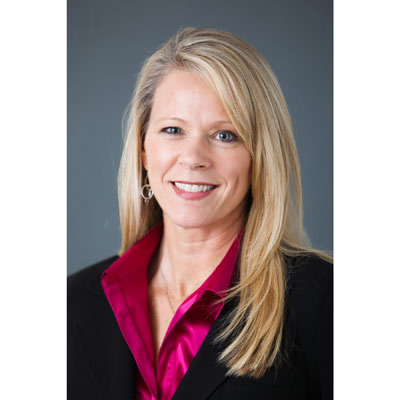 Michele Hayes
Vice President, Marketing, Talari Networks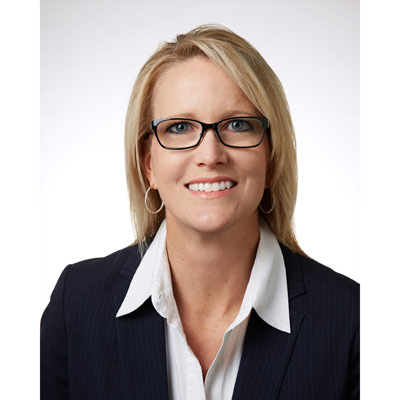 Sheri Hedlund
Executive Director, Enterprise Solutions Channel Sales, Dell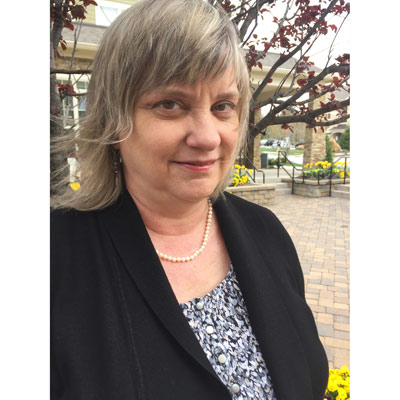 Nancy Henry-Serra
Vice President, Channel Management, Software and SaaS, IBM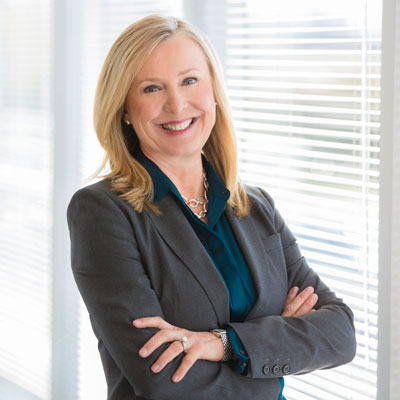 Julie Hens
Vice President, Global Distribution Sales, Cisco Systems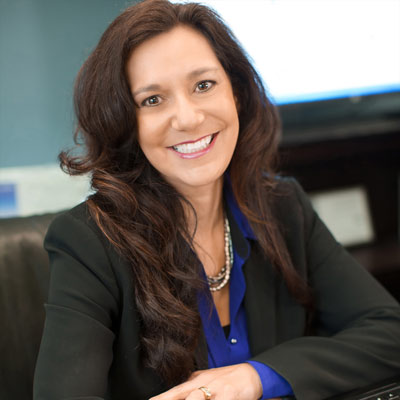 Elise Hernandez
President/CEO, Ideal system Solutions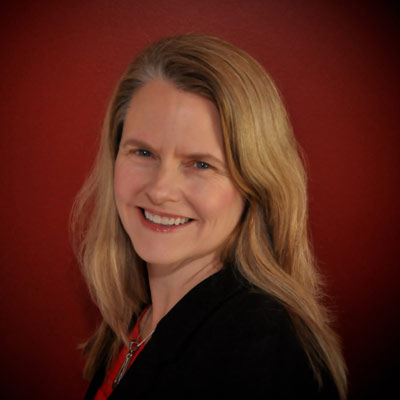 Michelle Herring
Director of Operations, CMIT Solutions of St. Charles/Chesterfield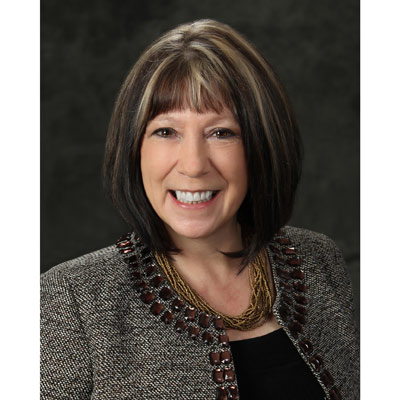 Mary Hester
CEO, LAN Systems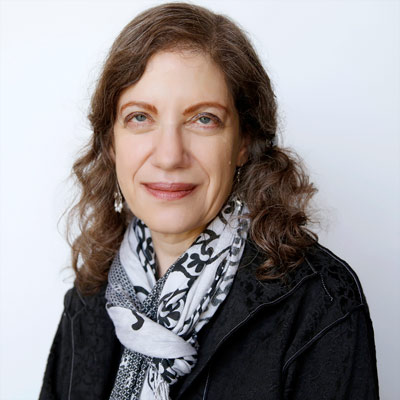 Debby Hindus
Director of Marketing, Zentera Systems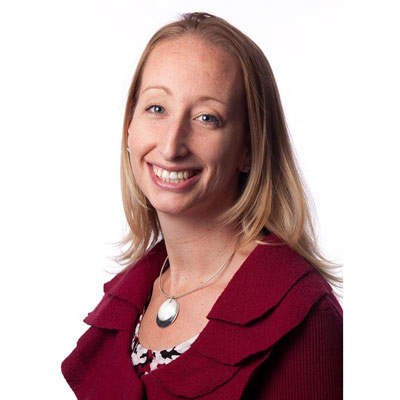 Sara Hobson
Senior Director Sales, Government & Channel, LexisNexis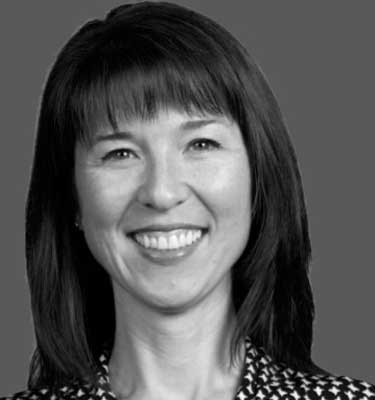 Amy Hodge
Senior Director, Community, ConnectWise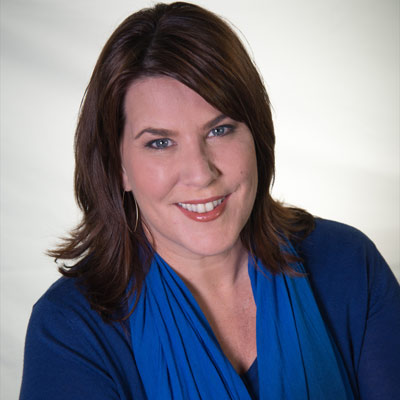 Michelle Hodges
VP Global Channel Strategy & Operations, Riverbed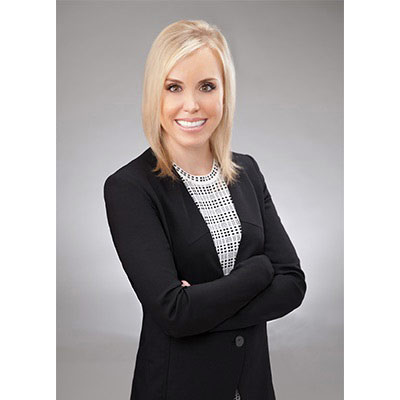 Kristyn Hogan
Director, Sales Business Development, Cisco Systems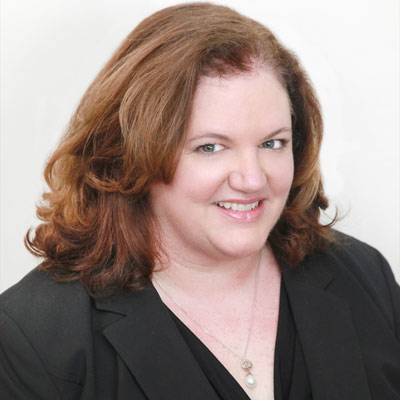 Alice Hongthong
Sr Director, Channel Sales, eSentire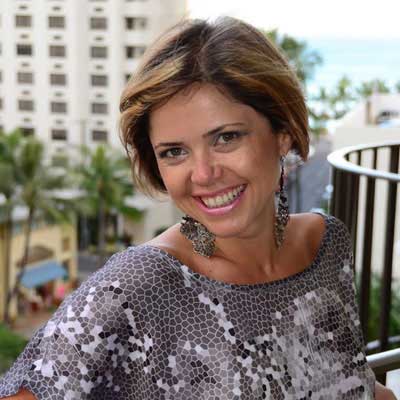 Jonika Hoomes
Head of Automotive, Real Estate & Legal, North America, Channel Sales, Google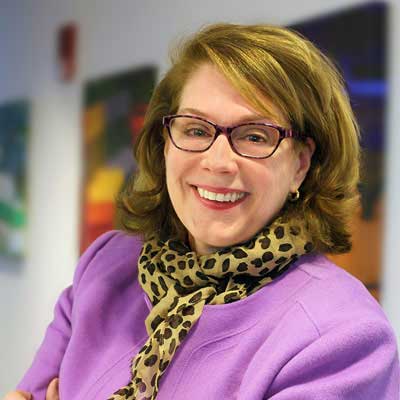 Jeanne Hopkins
Senior Vice President & CMO, Continuum Managed Services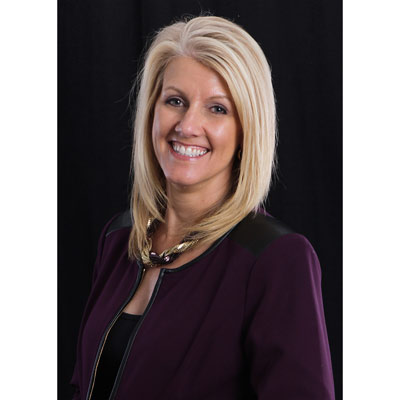 Barb Huelskamp
VP, WW Channels, MobileIron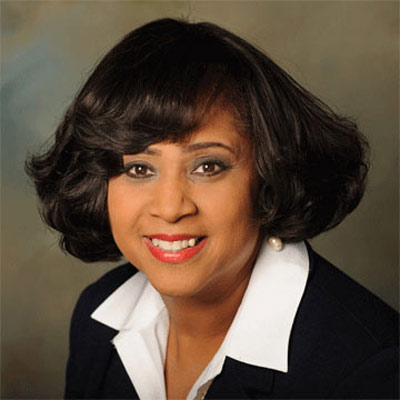 Debbie Hughes
VP, Global Business Partner Channels, Global Technology Services, IBM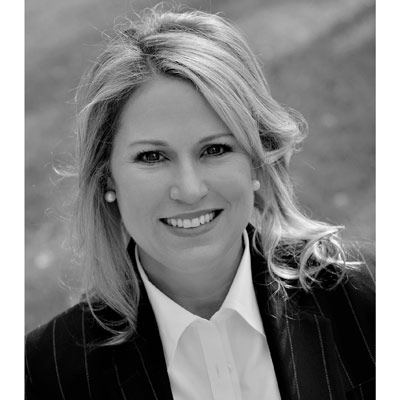 Heather Hulse
Director of Sales, National Accounts, ViewSonic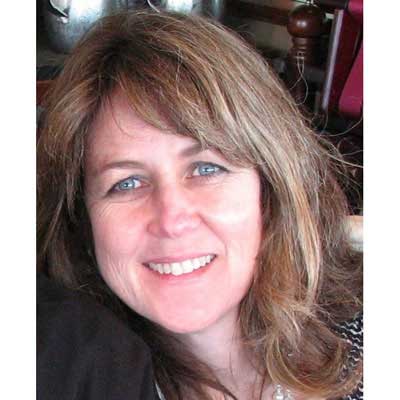 Maria Jacobson
Sr. Director, Worldwide Partner Programs, A10 Networks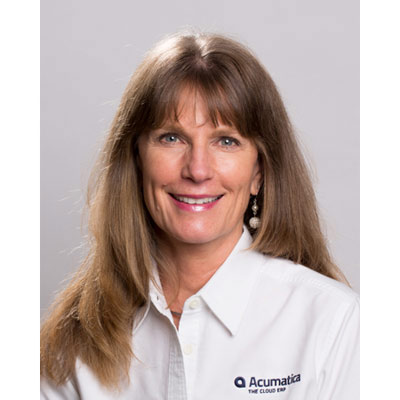 Dawn Jaeger
Director of Partner Recruiting, Acumatica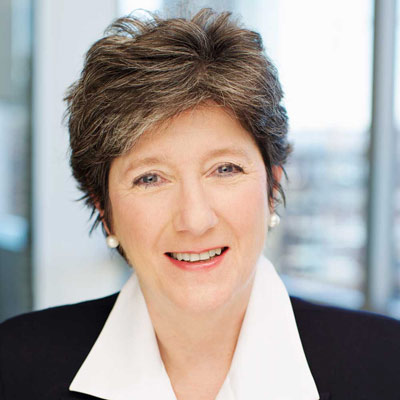 Pam Johansen
senior director of WW Channel Operations, BMC Software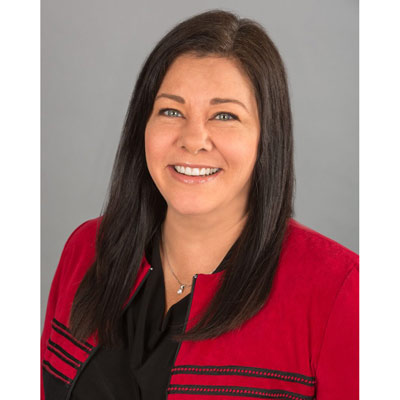 Carissa Johnson
Community Executive Team Lead, Americas, LOGICnow Software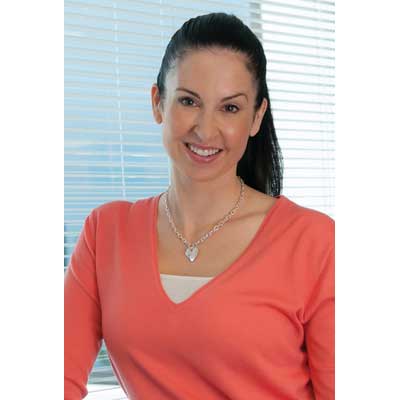 Jennifer Johnson
Senior Director, North America Marketing, Ingram Micro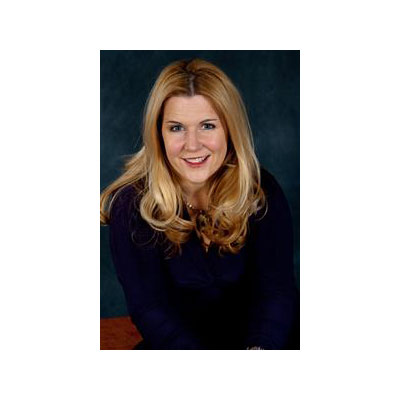 Jules Johnston
Sr. Director, Channel Sales, Americas, Equinix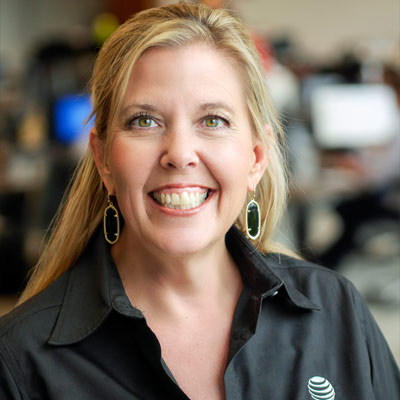 Lori Jolley
Director - Strategic Reach, AT&T Partner Exchange, AT&T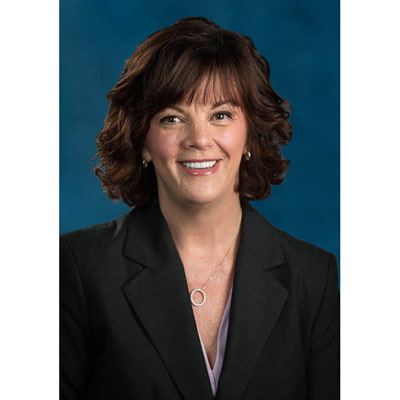 Julie Jones
Vice President, Supplier Marketing, Avnet Technology Solutions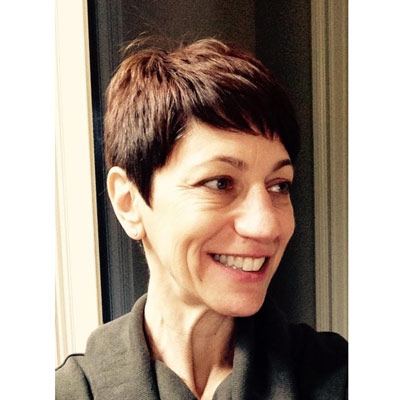 Michelle Jones
SVP Marketing and Business Development, Stonebranch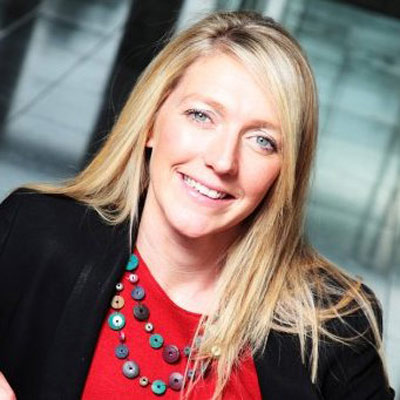 Michelle Jones
VP of Global Channel Marketing, Unify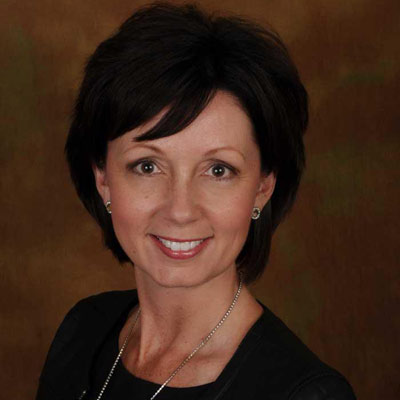 Michelle Kadlacek
Sr. Director, Channel Partner Program, Time Warner Cable Business Class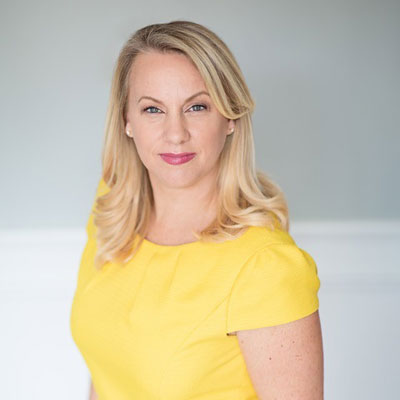 Colleen Kapase
VP, Partner Go To Market Experience, Global Partner Organization, VMware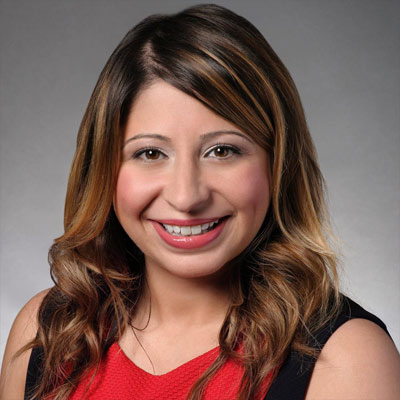 Nadia Karatsoreos
Community Manager, Team Lead, LOGICnow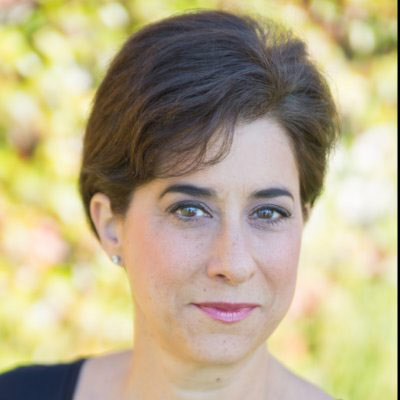 Marcy Kawadler
Sr. Director of Channels and Alliances, Redbooth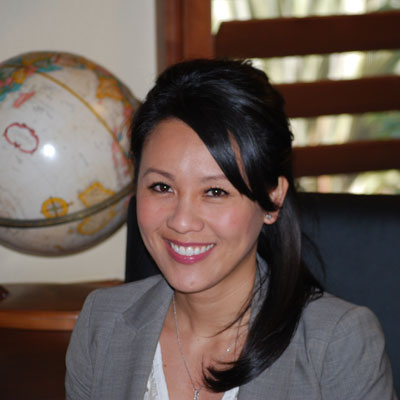 Dangvy Keller
Director, WW Indirect Sales-Enterprise Group, Hewlett Packard Enterprise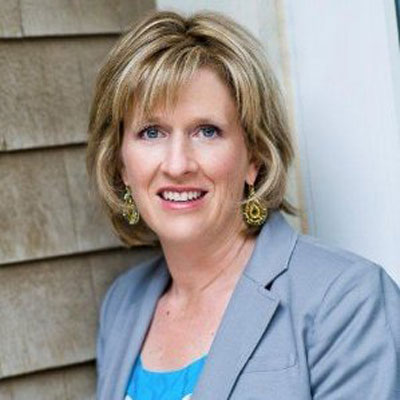 Krissy Kelley
Senior Director, Partner Programs, Fortinet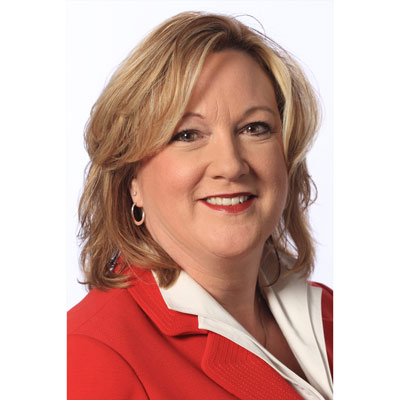 Heather Kent
Director, Americas Channel Marketing, HP Inc.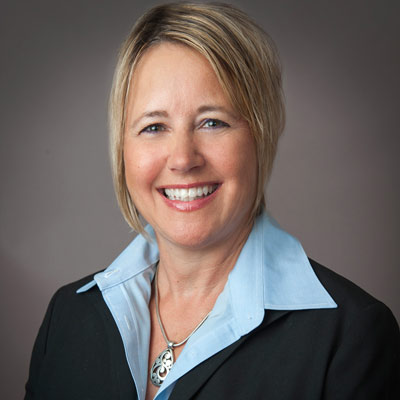 Judy Kent
Director of Channel Marketing, PernixData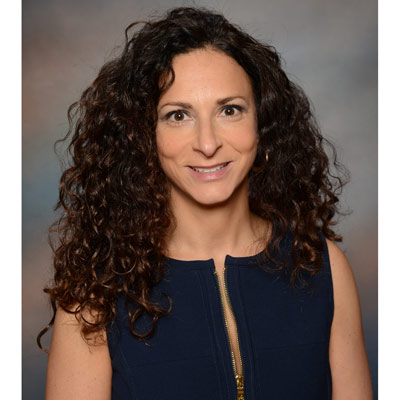 Lorin Keuhner
Sales Manager- Channel Managed Services, LexisNexis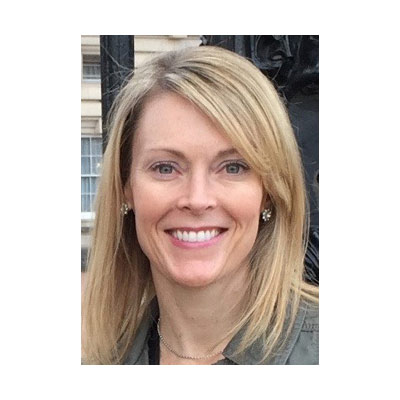 Lana King
Director, WW Channel Program Operations, MobileIron
Liz King
Senior Vice President, Worldwide Sales, SGI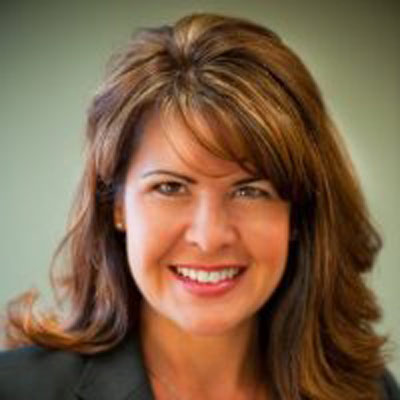 Malissa King
Senior Director, Sales & Channels, Xirrus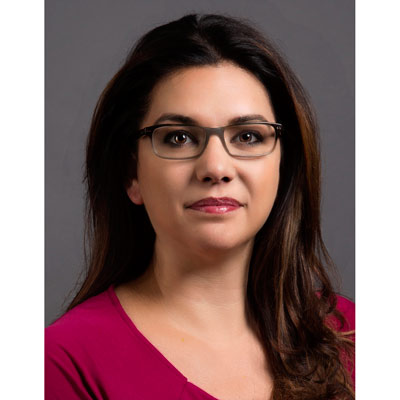 Shannon Kinnan
Manager, Global Distribution, Nimble Storage
Kirsten Kirlin
Director, Channel Marketing, Hostway Services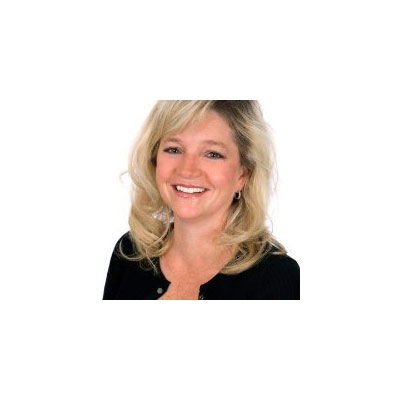 Stephanie Kleber
Director, Channel & Sales Enablement, Intacct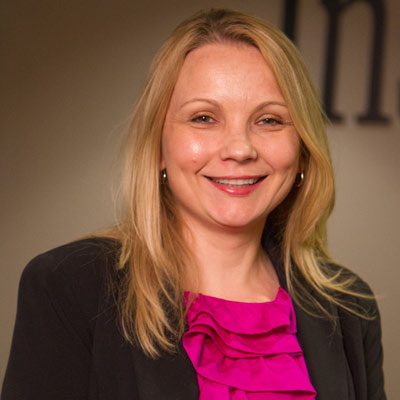 Bozena Kostelic
Director, Product Management, Insight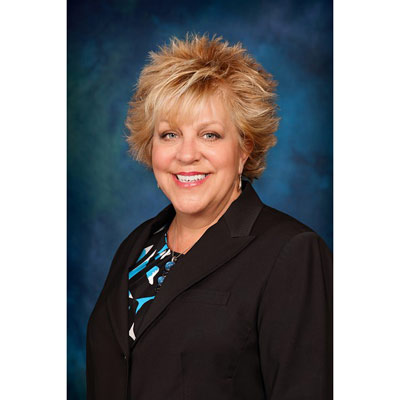 Sue Kotnik
Vice President, Business Management, Avnet Technology Solutions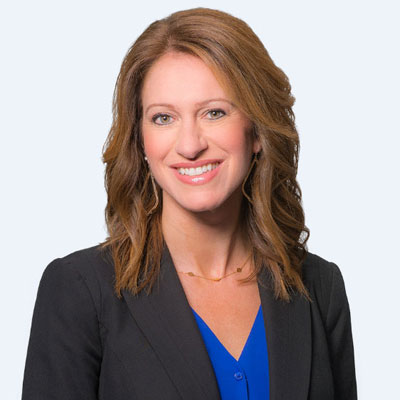 Kendra Krause
Vice President, Global Channels, Sophos
Patty Krieger
Founder/Owner, Netrix IT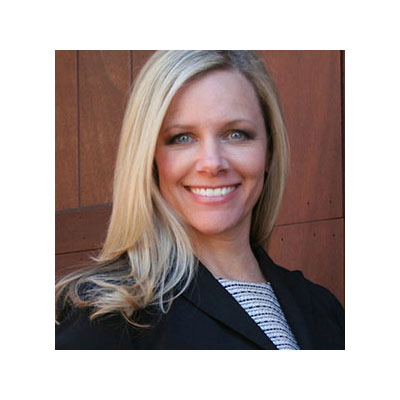 Raelyn Kritzer
Director, WW Channel Programs and Enablement, Brocade Communications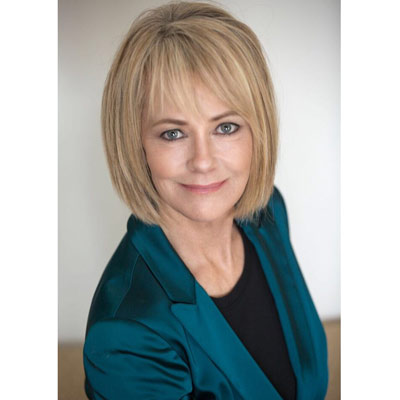 Vicki Kwiatkowski
Head of Global Channel Strategy and Enablement, GBG Loqate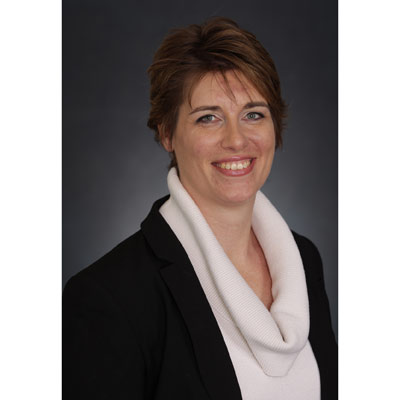 Jennifer Langan
Director, Mobile Computing Product Marketing, Samsung Electronics America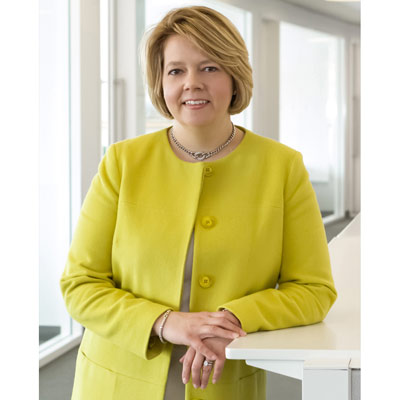 Sara Larsen
VP of Marketing, North America, Dassault Systmes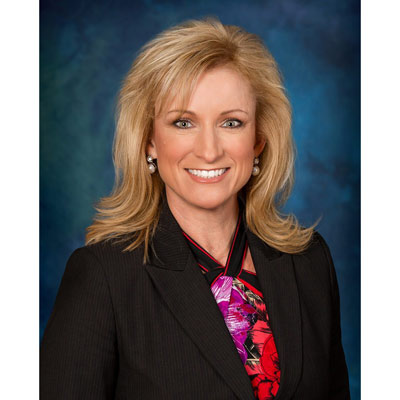 Dee Dee Lear
Senior Vice President, Emerging Channels, Avnet Technology Solutions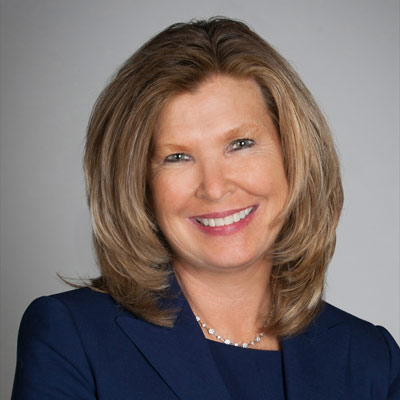 Brenda Leonard
Senior Director, National Partners, Veritas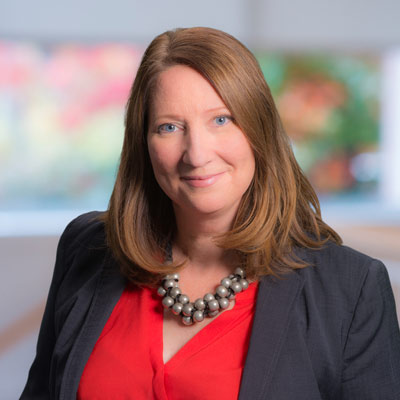 Justine Lewis
Vice President, Worldwide Field and Channel Marketing, Sophos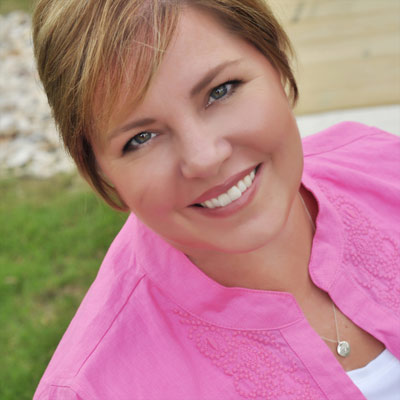 Dawn Lindsey
Director, Partner Marketing & Programs, BigCommerce
Jaana Linsenmayer
Director of Partner Programs, Nintex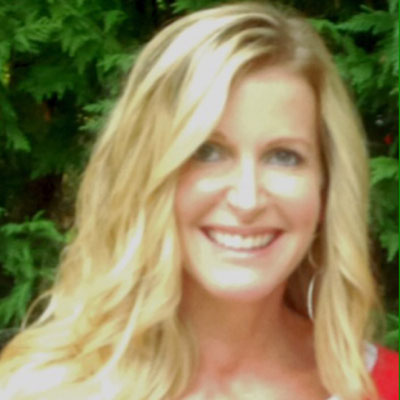 Shannon Ludwig
VP of Sales for the Southeast Region, NWN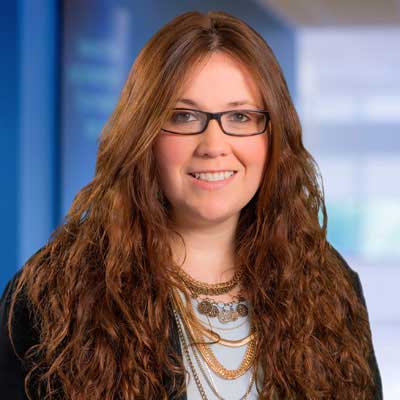 Melissa Lyons
Global Channel Programs Manager, Sophos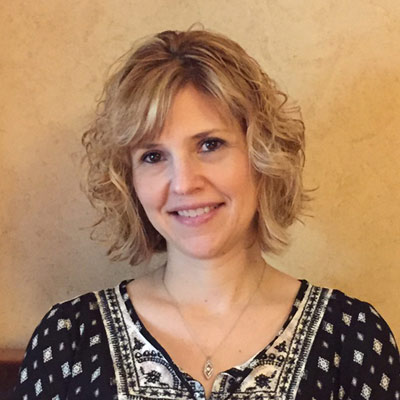 Wendy Mace
Director of Operations, IndependenceIT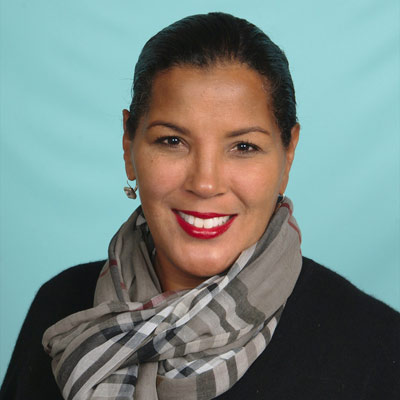 Denyse Mackey
Vice President Sales, U.S. Technical Support Services, Business Partners and Alternative Channels, IBM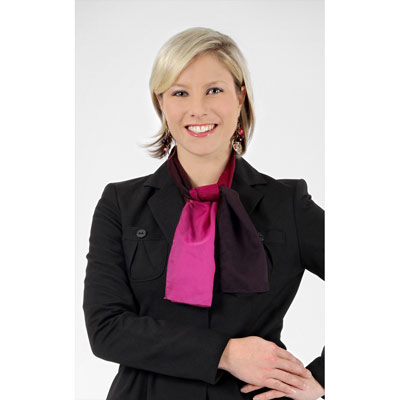 Kristen Malcom Littlewood
Director of Marketing, Cetan Corp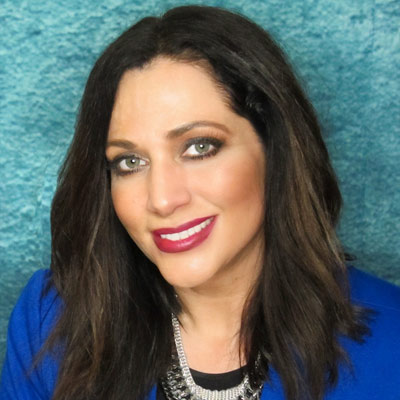 Leigh Malizia-Carlson
Sales Director, Barracuda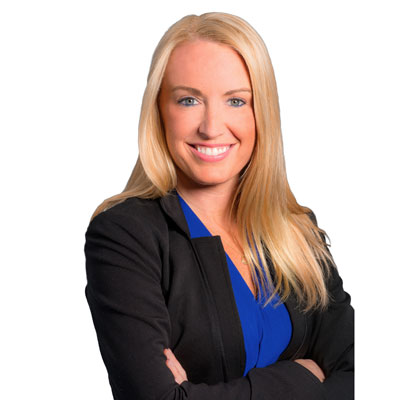 Erin Malone
VP, NA Channel Sales, Sophos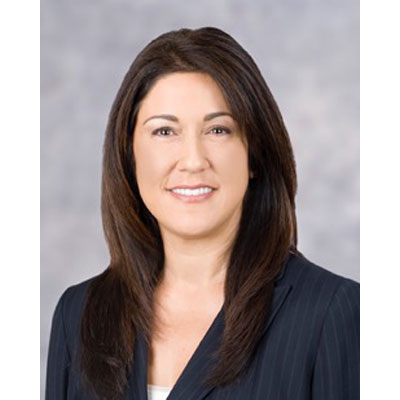 Jillian Mansolf
Chief Marketing Officer & Vice President Channel Sales, Xirrus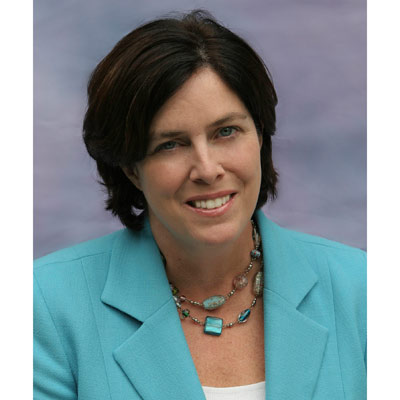 Cecelia Marrese
VP Partner Development and Sales, Systems Hardware, IBM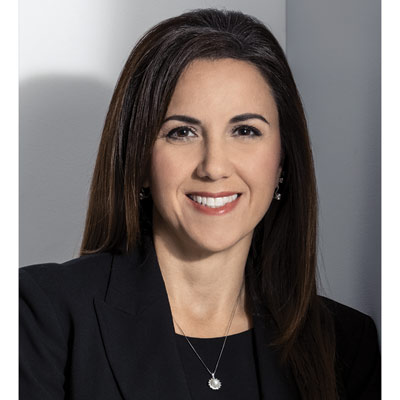 Lisa Matherly
Head of Content Marketing, Intel Security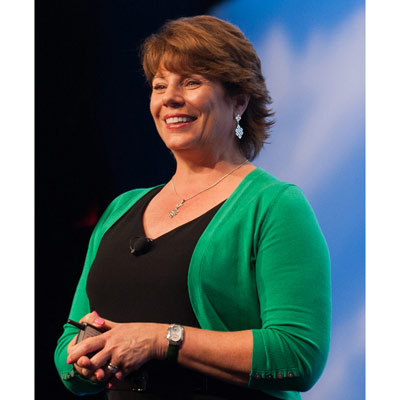 Melinda Matthews Clarkson
Vice President, IBM Commerce Channel Sales & Alliances, IBM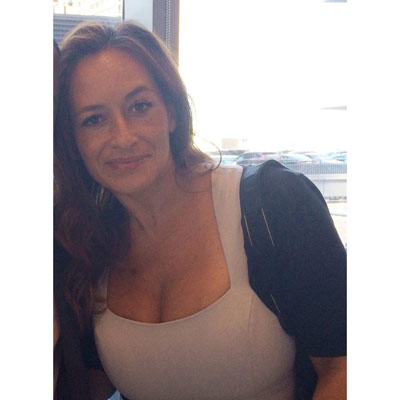 Marcella Mazzucca
Chief Marketing Officer, TransVault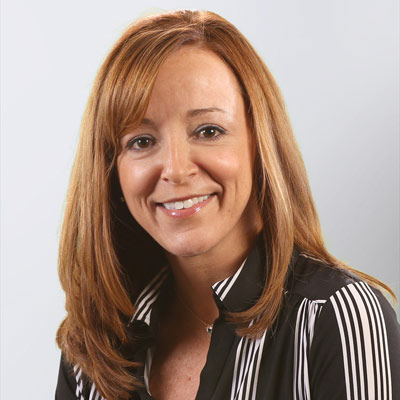 Adee McAninch
Senior Manager, Channel Alliance Markeing, North America, Veeam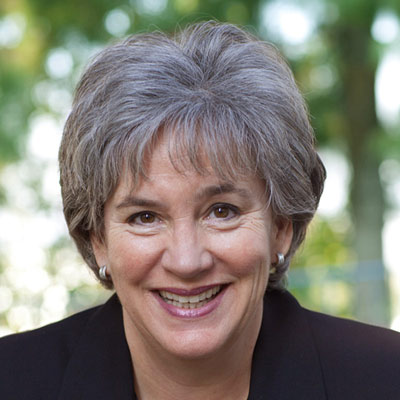 Katie McAuliff
VP Global Markets, Novacoast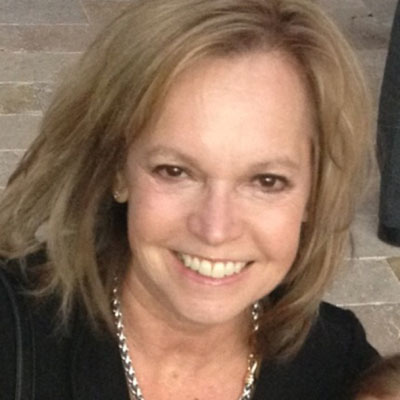 Jo McCausland
SVP Partner Sales, SVA Software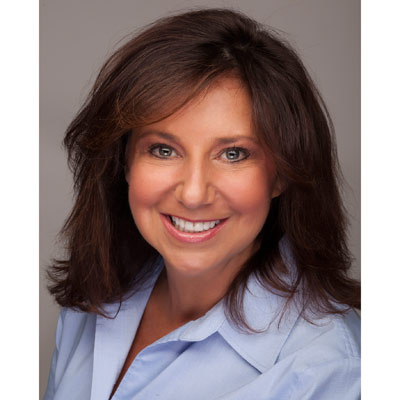 Hope McCluskey
Channel Marketing Director, ESET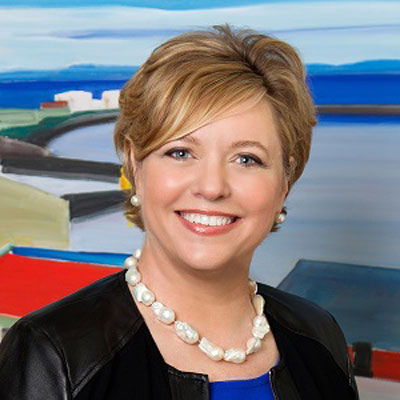 Brooks McCorcle
President - AT&T Partner Solutions, AT&T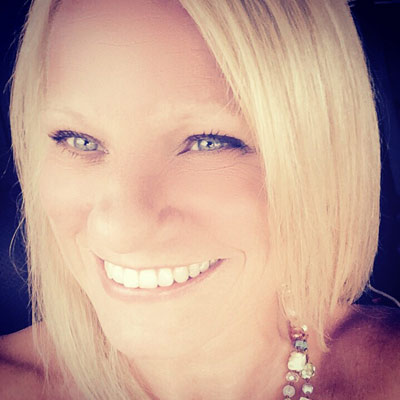 Kristen McLehose
Manager Inside Sales, SLED and MFG, International Integrated Solutions, Ltd.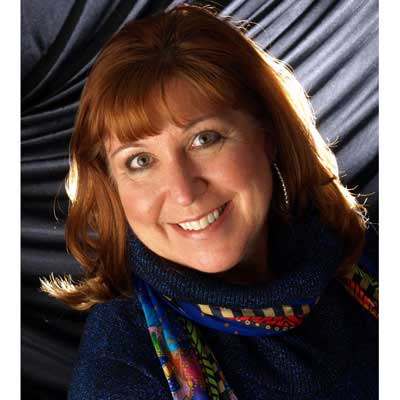 Tracey Mead
VP NA Channels & Global Si's, Micro Focus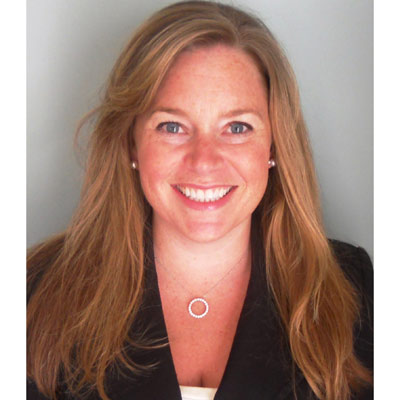 Katie Meckel
Director, WW Partner Sales Engagement, Hewlett Packard Enterprise
Annalisa Mena
VP, US Solution Providers & Supplies, Xerox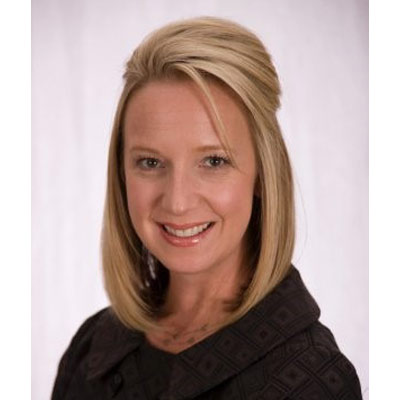 Kristen Menard
Head of Channel Marketing, Carbonite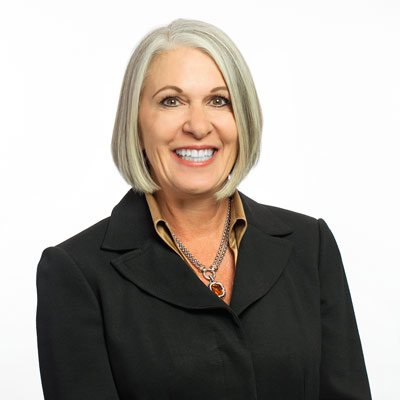 Denna Mensch
Vice President, Technology Solutions Marketing, Synnex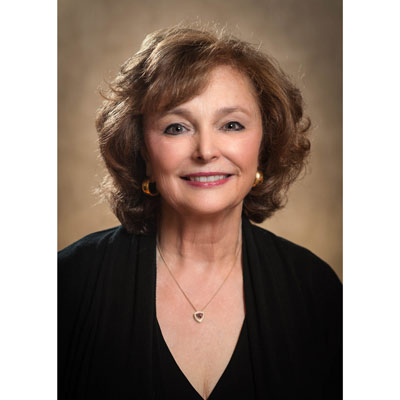 Peggy Miller
Chief Executive Officer, Pacific Star Communications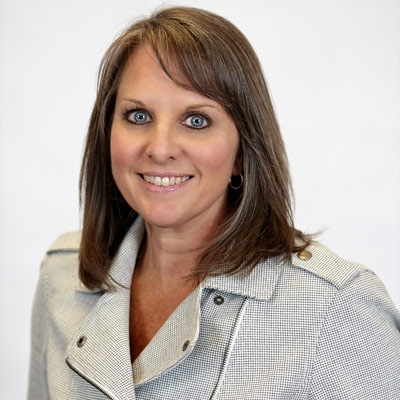 Chris Mills
Director of Product Management, Westcon-Comstor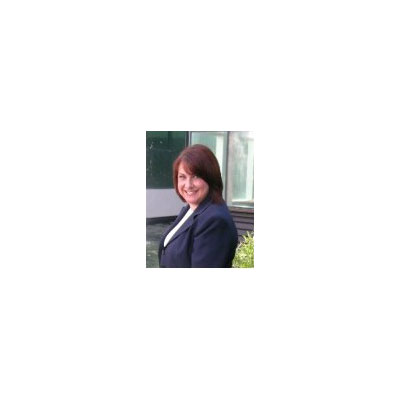 Claire Millsap
Director of Solutions Development and Sales Consultancy, Managed Maintenance, Inc.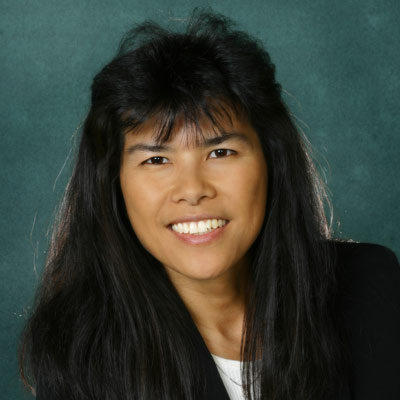 May Mitchell
VP, Worldwide Field & Channel Marketing, Symantec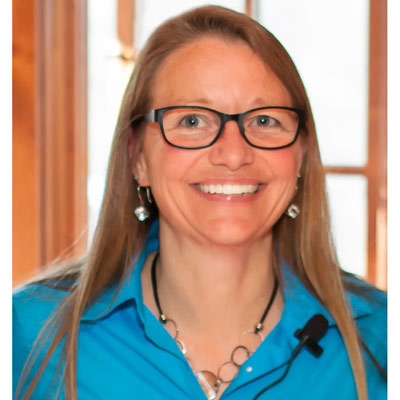 Devi Momot
President/CEO, Twinstate Technologies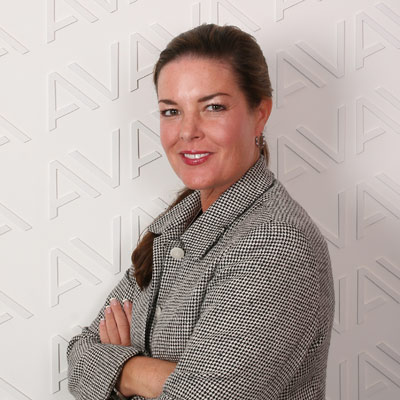 Patricia Moran
WW Channel Development & Activation, Avaya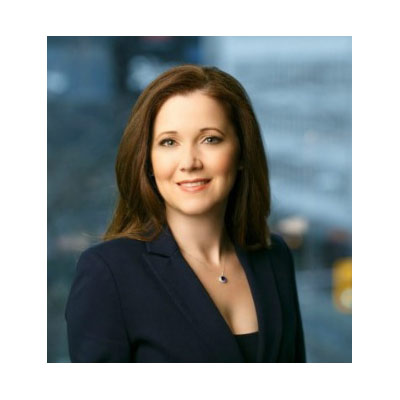 Sarah Morreau
Director, Licensing and Software Asset Management, Long View Systems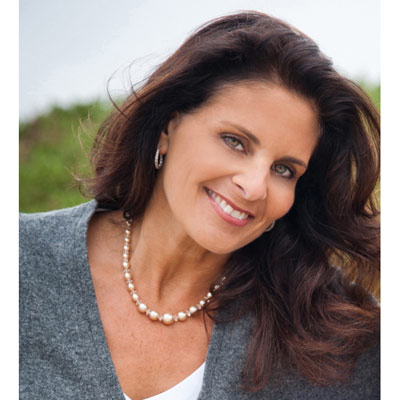 Dina Moskowitz
CEO, SaaSMAX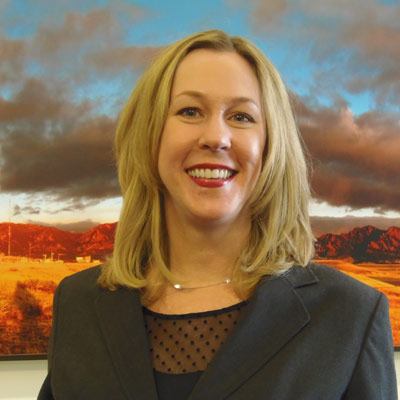 Marya Munir
Director, Worldwide Partner & Alliance Marketing, Webroot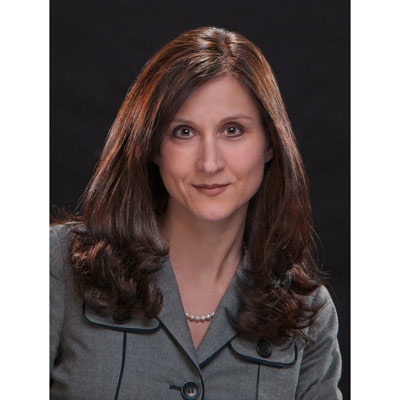 Melissa Nacerino
Director, Americas Channel Marketing, Palo Alto Networks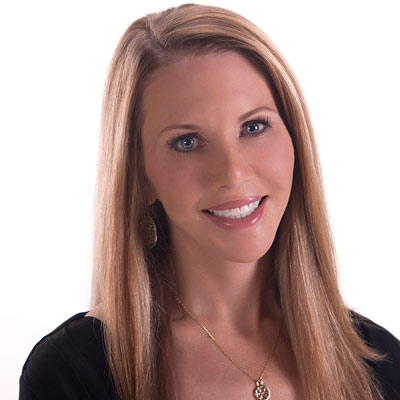 Stephanie Nalick
Director, Enterprise Software, Arrow ECS -- Arrow Electronics, Inc.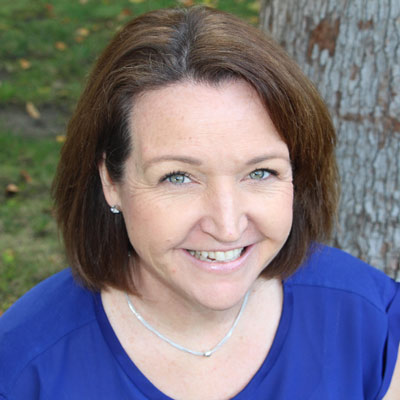 Maeve Naughton
Senior Partner Marketing Programs Manager, Intacct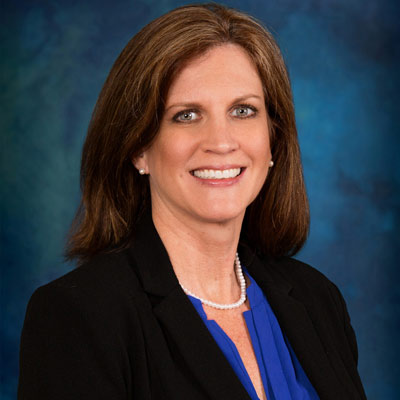 Cheryl Neal
Vice President, Data, Networking and Security, Avnet Technology Solutions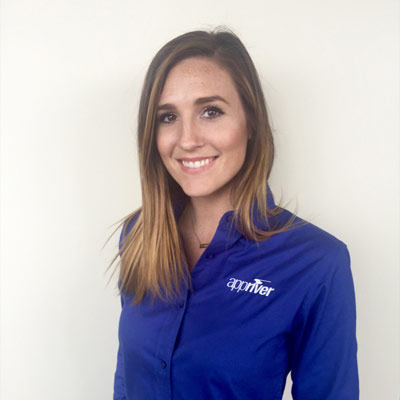 Natalie Newell
Channel Sales Advisor, AppRiver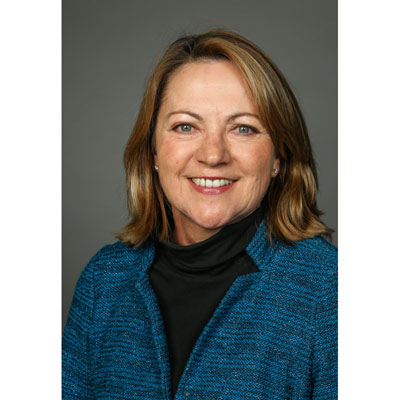 Janice Newlon
Chief Operations Officer, Novacoast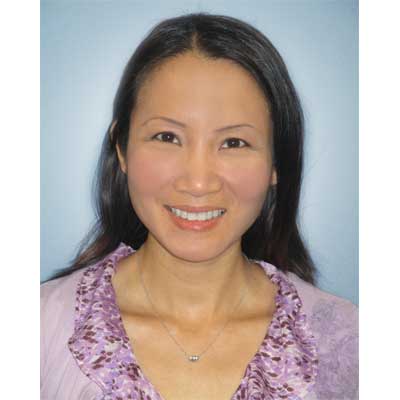 Ashley Nguyen
Channel Marketing Specialist, Revolabs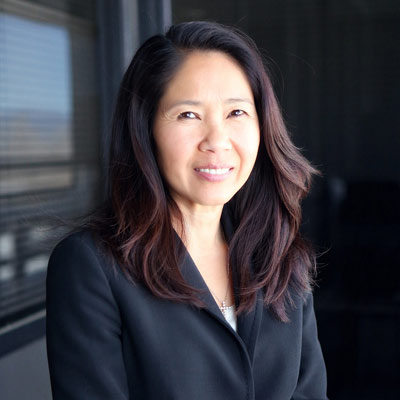 Hien Nguyen
Vice President of Sales - Business to Business/Service, TP-Link USA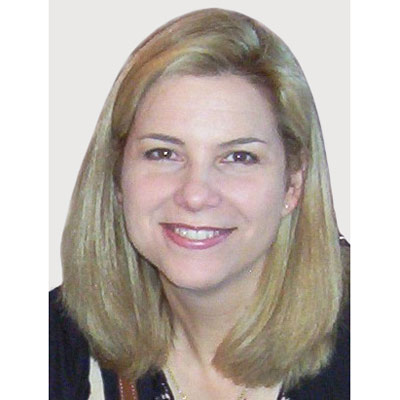 Katie Nielsen
Senior Channel Manager, STORServer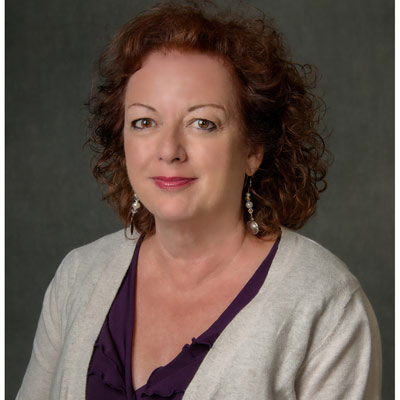 Patricia O'Brian
Director, Commercial Sales, Epson America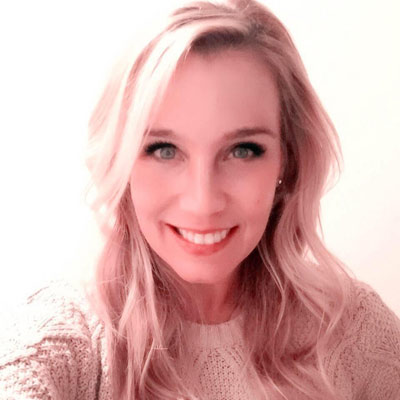 Barbara O'Connor
Senior Director Partner Program, CA Technologies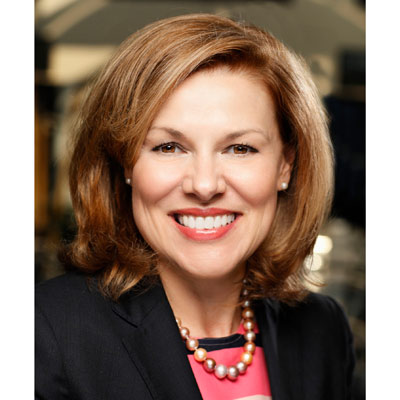 Susan O'Sullivan
Executive Director, Advanced Solutions, Ingram Micro U.S., Ingram Micro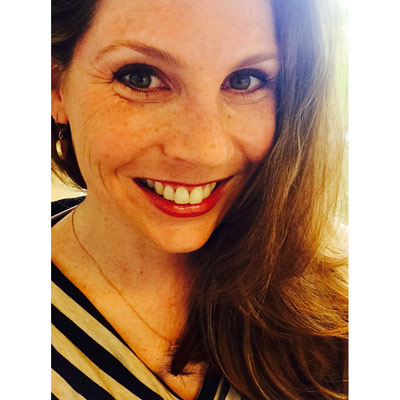 Erin Oettle
Channel Sales Program Manager- Americas, F5 Networks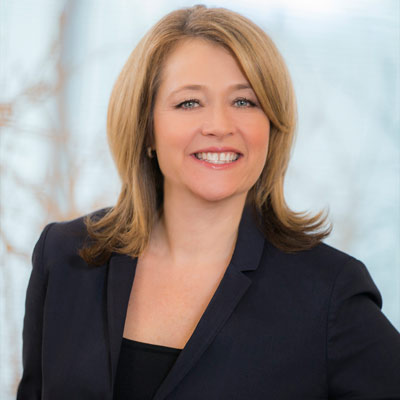 Maria Olson
VP, Global & Strategic Alliances, NetApp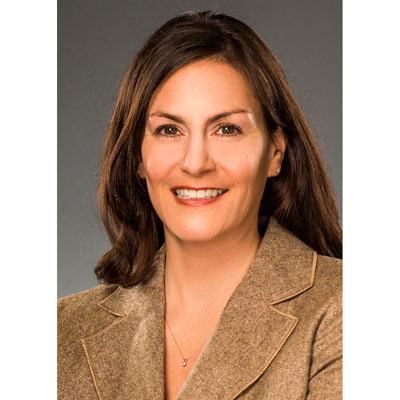 Samantha Osowski
Vice President, Marketing, Yorktel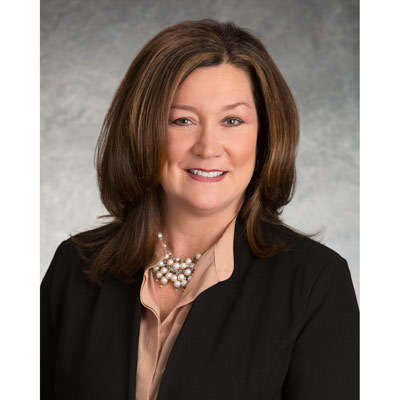 Natalie Padula
Vice President of Sales, Western US & Canada, BeyondTrust
Tracy Pallas
WW VP Channel Sales, Illusive Networks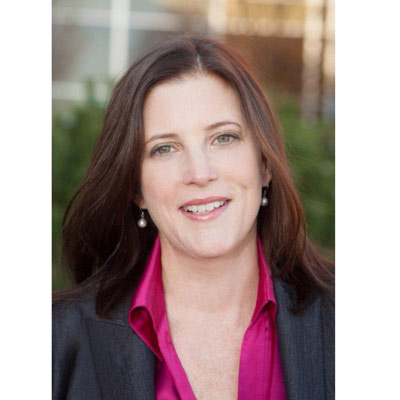 Betsey Pashayan
Director, Global Partner Marketing, NetApp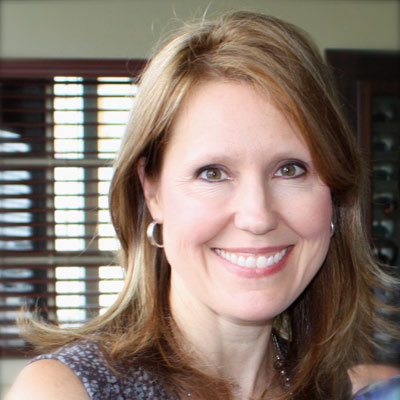 Diane Pereira
Senior Director, Marketing Communications, SAP Partner & SME Marketing, SAP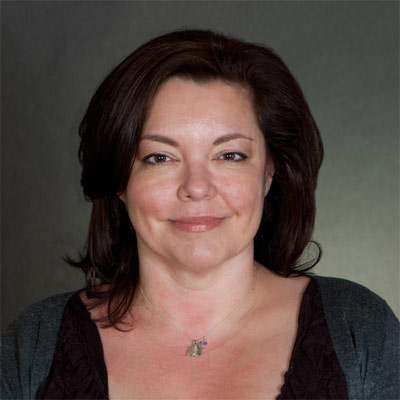 Jo Peterson
VP, Cloud Solutions, Clarify360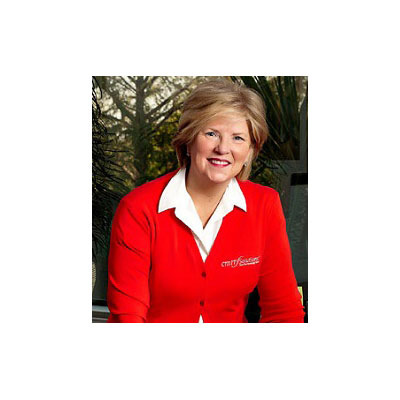 Shirley Peterson
President, CMIT Solutions Fort Worth Downtown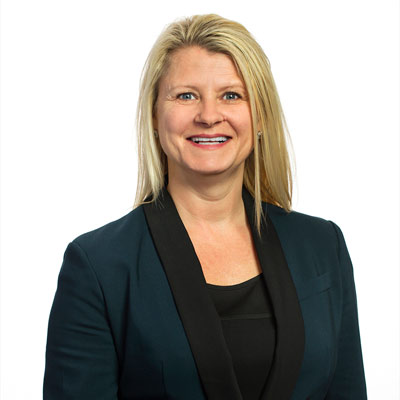 April Petty
Vice President, Sales, Synnex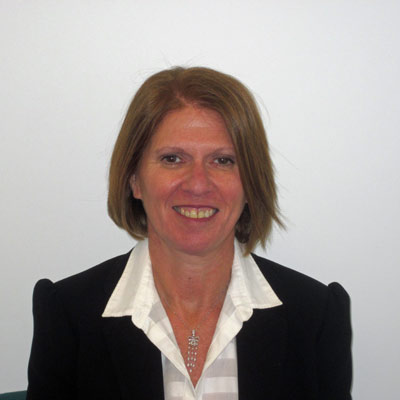 Wendy Petty
Executive Director Global Channels, Verizon Enterprise Solutions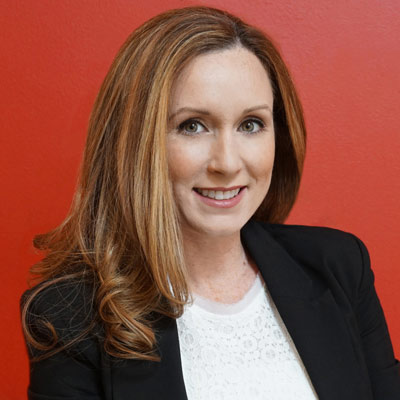 Gena Phelps
Sr. Manager, Channel Marketing, Tintri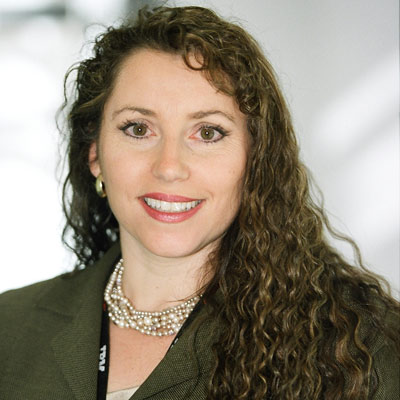 Penny Philpot
Group Vice President, WW Alliances & Channels, Oracle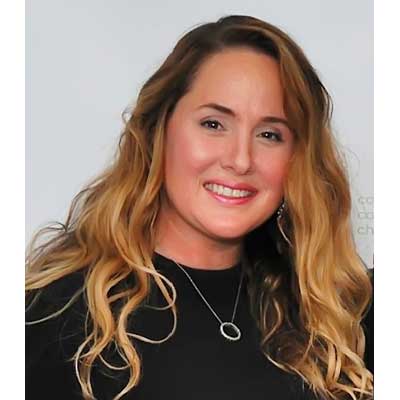 Deana Pizzo
CEO, I.T. Solutions of South Florida
Sylvia Pocs
Director, Area Partner Business Management, ShoreTel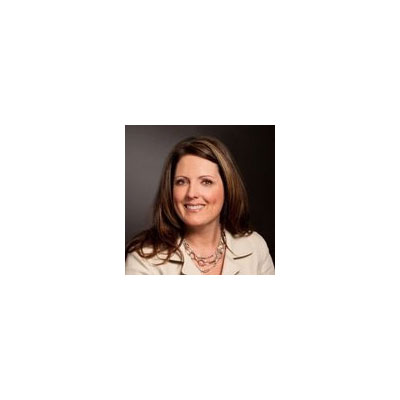 Paige Powers
Senior Director of Worldwide Distribution and Inside Sales, Extreme Networks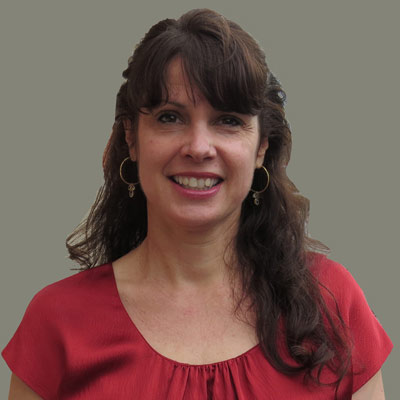 Tamara Prazak
Senior Manager, Channel Strategy & Marketing, ViaWest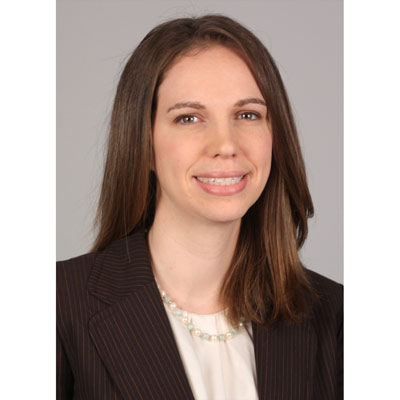 Catherine Ramos
Director of Operations, Laserfiche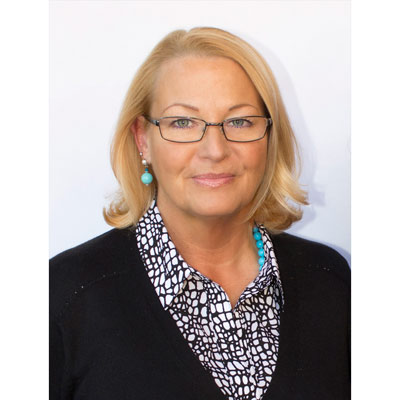 Angie Reif Tocco
Co-Founder, LanYap Networks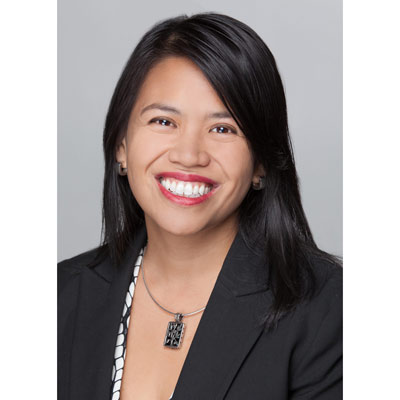 Adelaide Reilly
SVP, Operations, The Channel Company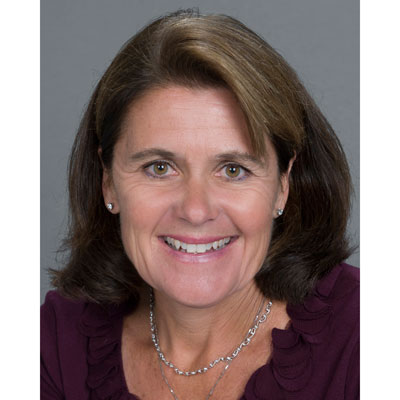 Nancy Reynolds
Vice President, Americas Channel Sales, LogRhythm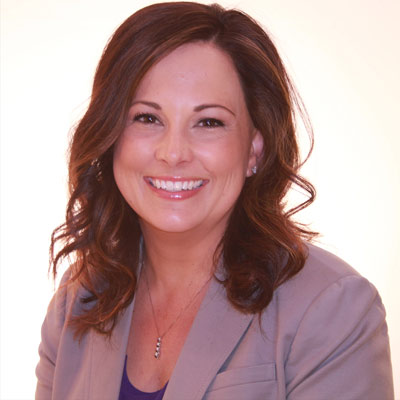 Amy Reynolds Smith
Vice President, Customer Experience and Collaboration, Americas, Dimension Data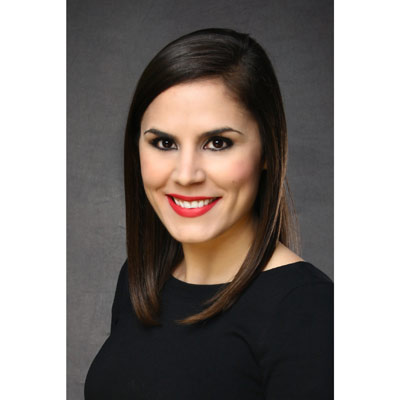 Monique Rezaei
National Channel Manager, Polycom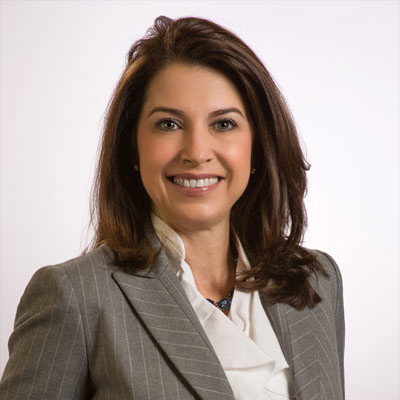 Tammy Richards
Managing Director, Worldwide Partner Success, Citrix Systems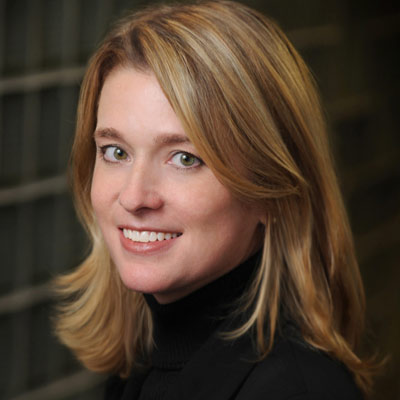 Kelly Ricker
Senior Vice President, Events and Education, CompTIA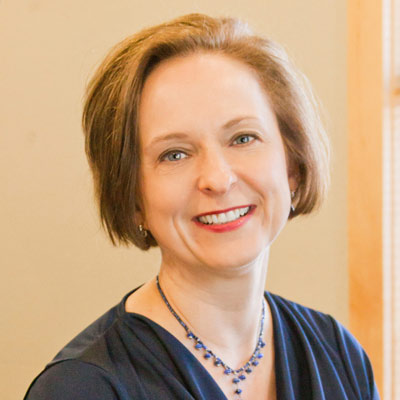 Janelle Riley
CEO, Syvantis Technologies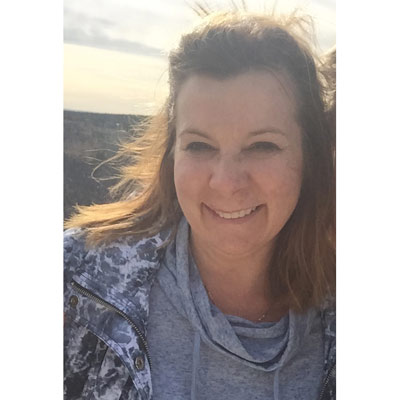 Karla Roarty
Director Partner Sales, South East, Intelisys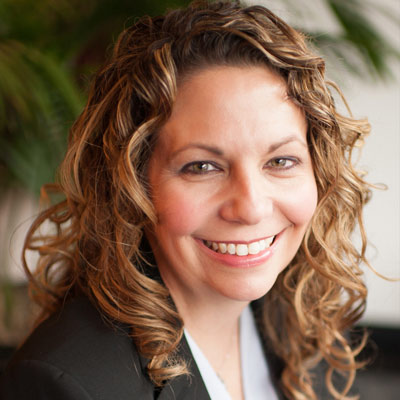 Kelly Robinson
Senior Director of Sales for IBM Systems and Services, Arrow Electronics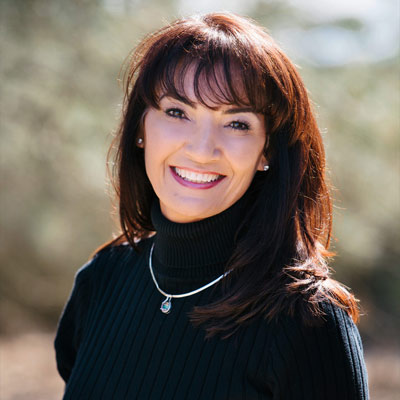 Linda Rose
CEO, RoseASP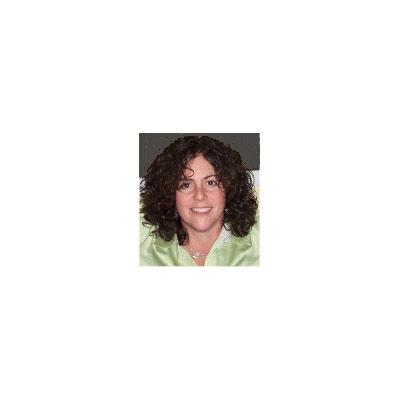 Ilene Rosoff
President & CEO, The Launch Pad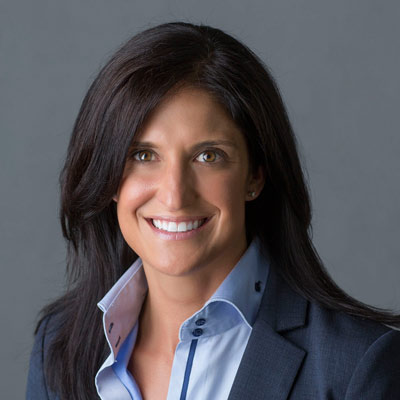 Dawn Marie Ruszel
Sr. Director Enterprise Partner Sales, HGST, a Western Digital Corporation brand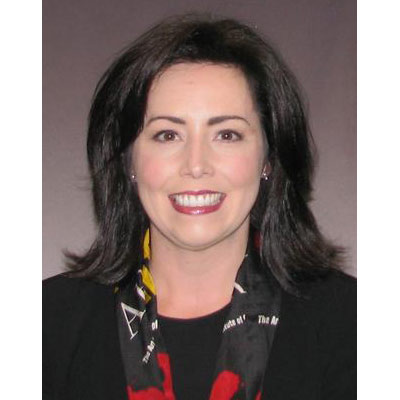 Renee Sanderson
Director — Acquisitions, Divestitures, Joint Ventures, and Strategic Partnerships Start-Up, Cisco Systems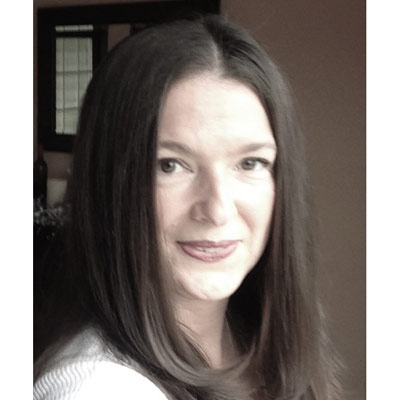 Dawn Sandoval
Manager Strategic Accounts, International Integrated Solutions, Ltd.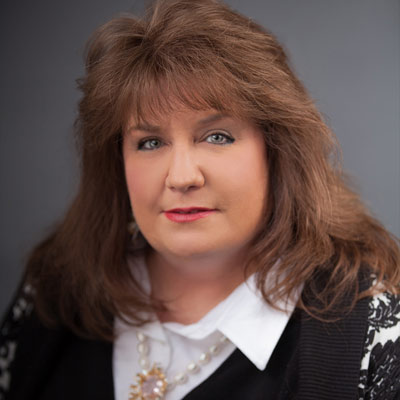 Tami Sarjeant
Sr. Director Global Channels, ThreatTrack Security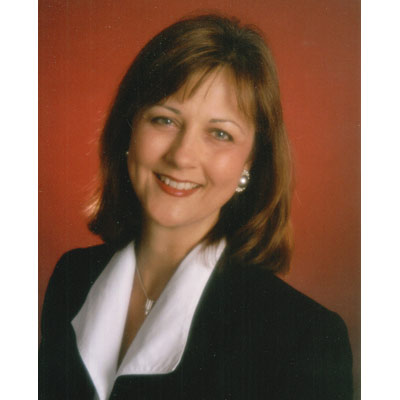 Lynn Sauder
Vice President, Channels & Alliances, Infor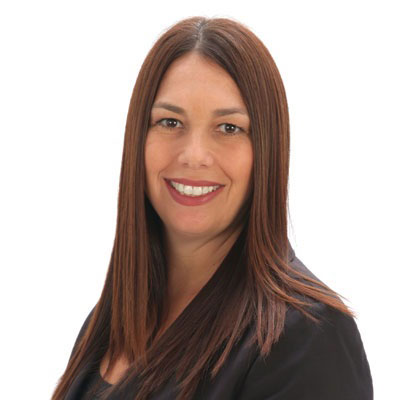 Shannon Sbar
Vice President, North America Channels & Partner Sales, APC by Schneider Electric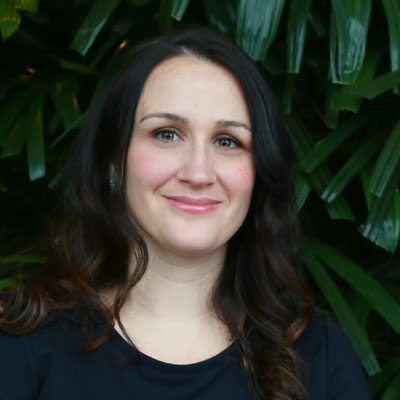 Heather Schaan
Vice President & General Manager, Microserve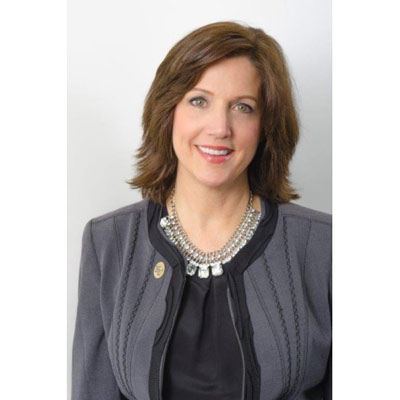 Janet Schijns
Vice President, Global Channels, Verizon Enterprise Solutions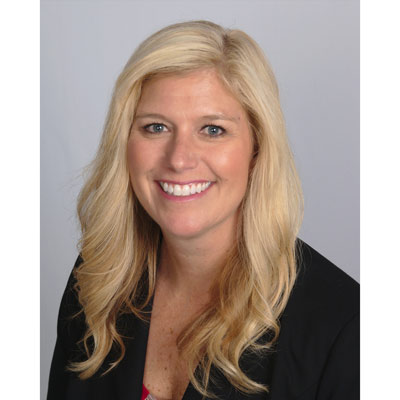 Lisa Schroeder
Vice President, Sales, Synnex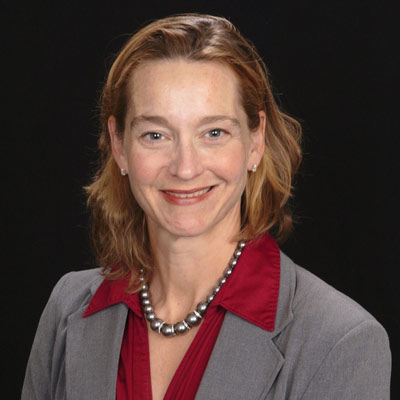 Jennifer Schulze
VP, Channel Marketing, SAP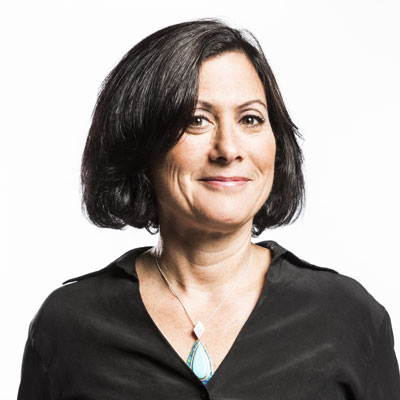 Gavriella Schuster
General Manager, Worldwide Partner Group, Microsoft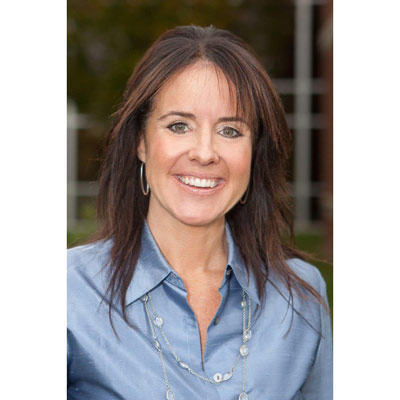 Patty Scire
Senior Director, Global Channel Programs and Strategic Initatives, EMC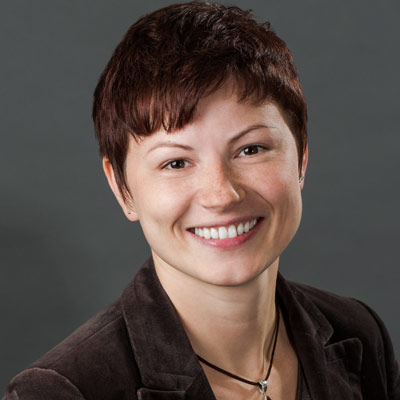 Irina Shamkova
Senior Vice President, Product Management, Intermedia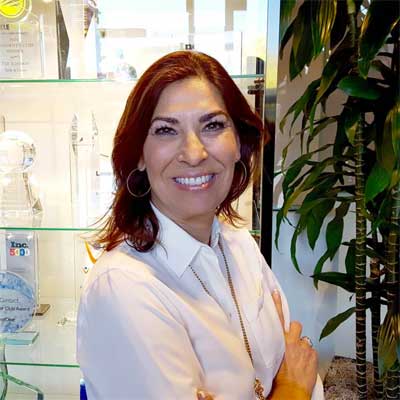 Lauren Shapiro
President, PlanetOne Communications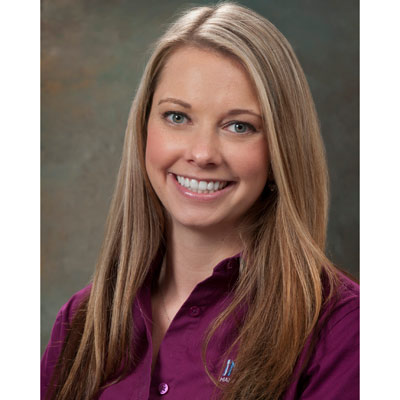 Jeanine Sicinski
Channel Marketing Manager, INetU, a ViaWest Company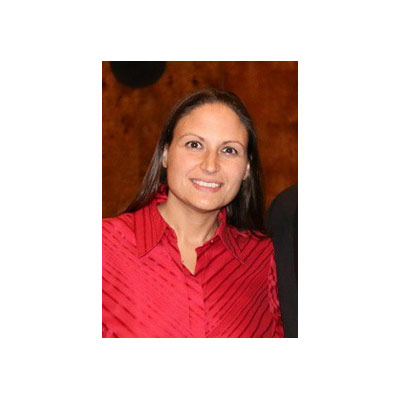 Jennifer Sipala
Director, Marketing, Unitrends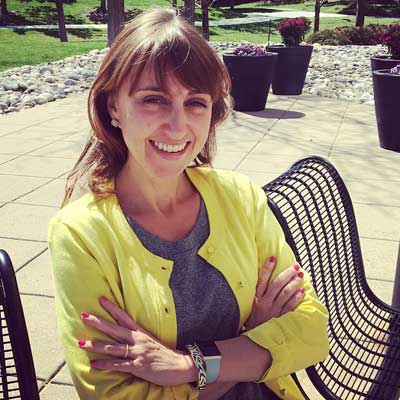 Melissa Smith
Director, Americas Business Development & Distribution Partnerships, InteliSecure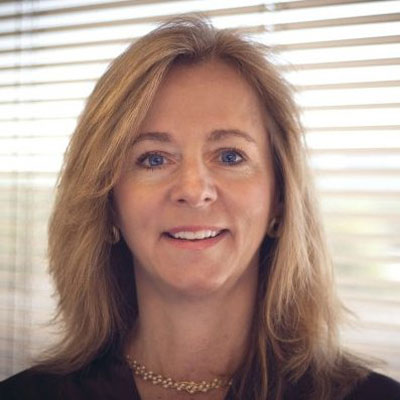 Janine Soika
Sr. Business Development Manager, CenturyLink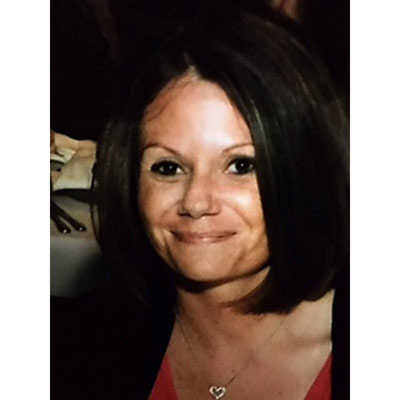 Kelly Soto
Accounts Manager, nGenx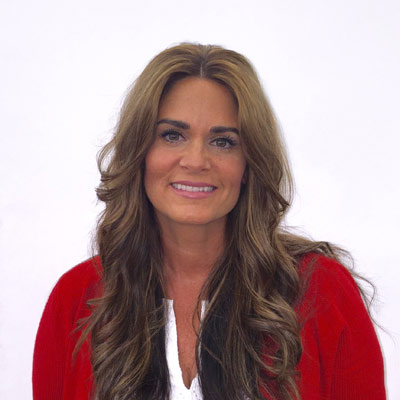 Elena Spelson
Channel Sales Manager, Globalscape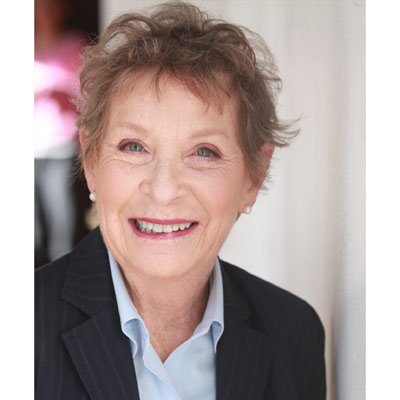 Jan Spring
VP Channel Development, eFolder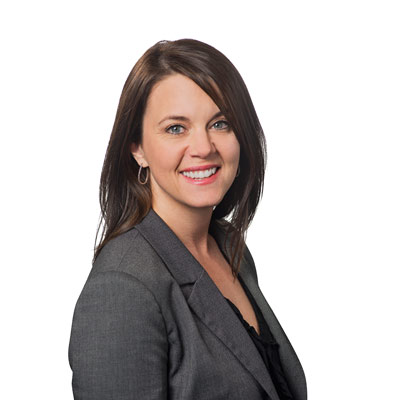 Sandi Stambaugh Stambaugh
Vice President, Product Management, Synnex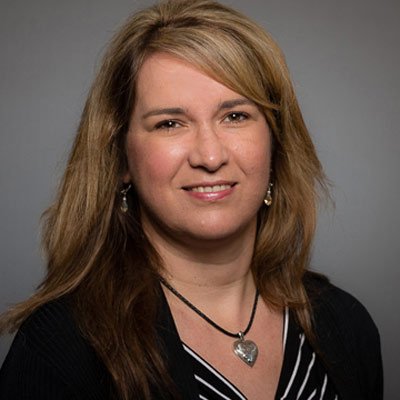 Tracy Staniland
Vice President of Marketing, Asigra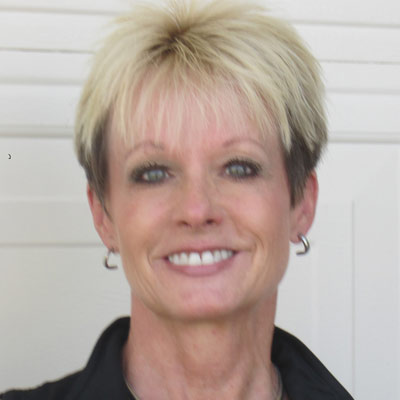 Kay Stewart
Director of Channel Sales - Mobility, Panasonic System Communications Company of North America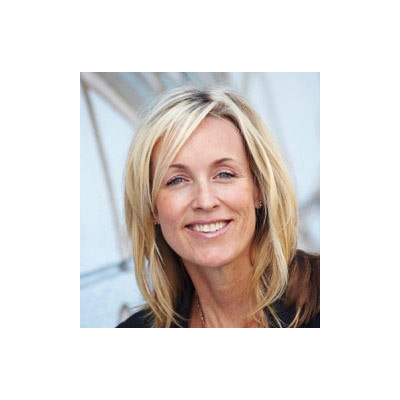 Kristin Struttmann
VP, Strategic Partnerships, Trace3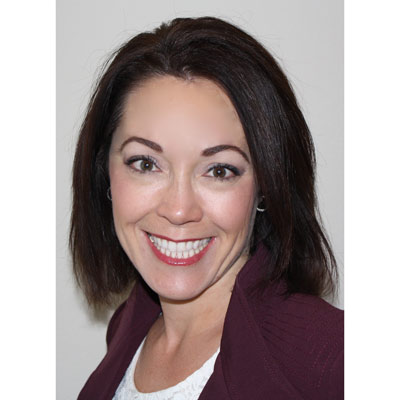 Liz Stuart
Vice President, Operations, Advanced Systems Group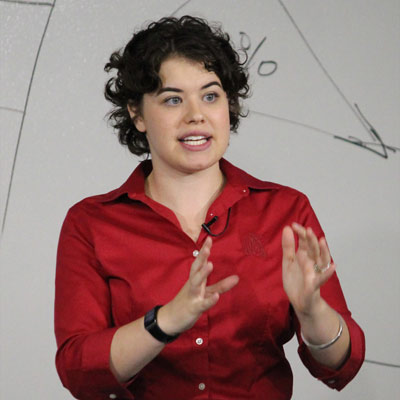 Emalee Sugano
Business Strategy Manager, CharTec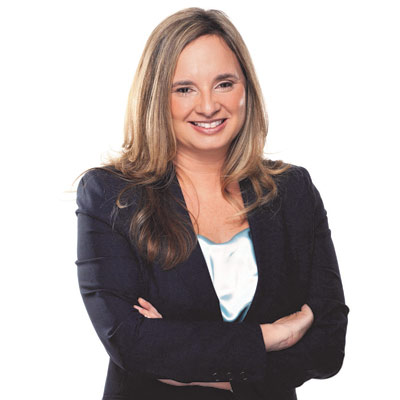 Florence Sullivan
Channel Marketing Strategist, HP Inc.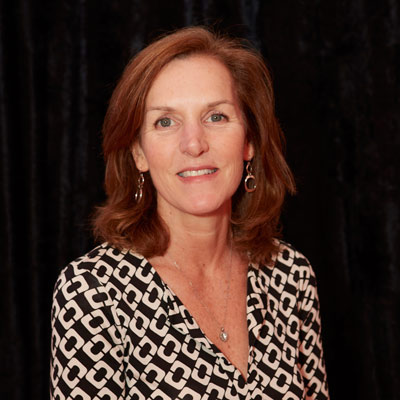 Martha Tacy
Director, Business Partner Marketing, IBM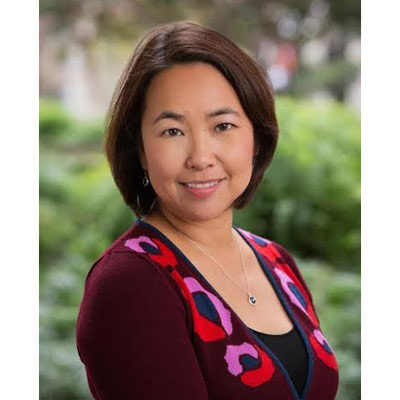 Neeracha Taychakhoonavudh
Senior Vice President, Partner Programs, Salesforce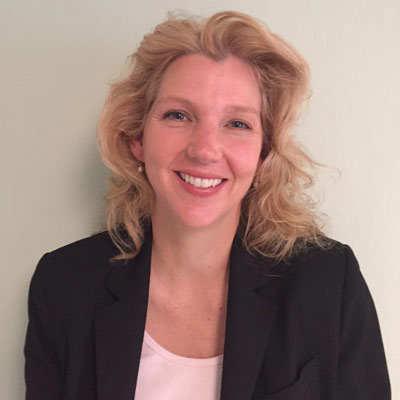 Michele Taylor-Smith
Senior Director, Channel Marketing, Nutanix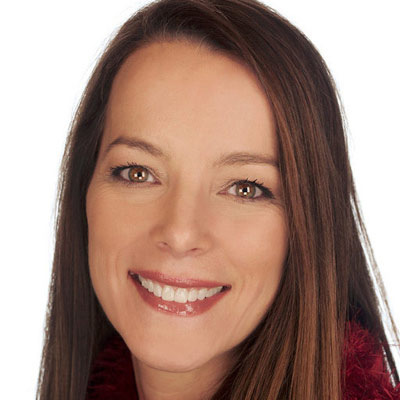 Shannon Teel
Manager, NA Partner Sales, Adobe Systems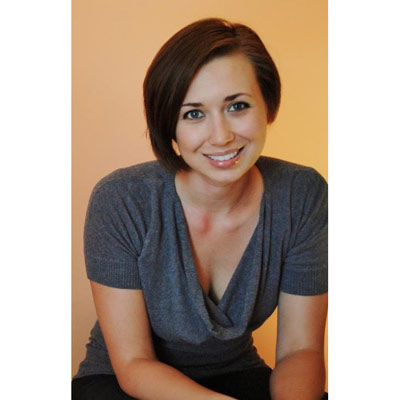 Liz Thompson
Channel Programs Manager, Rackspace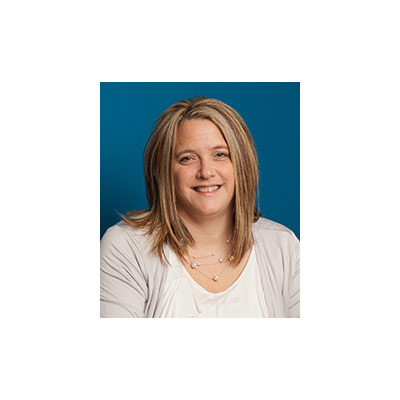 Penny Thurnau
Director, Network & Carrier Services, Powernet
Cindy Ting
Vice President, Product Management and Sales, Synnex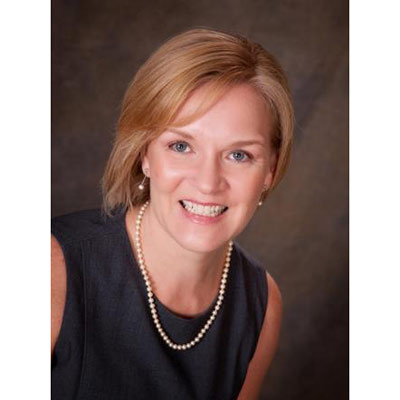 Lynn Tinney
VP Americas Channels, Riverbed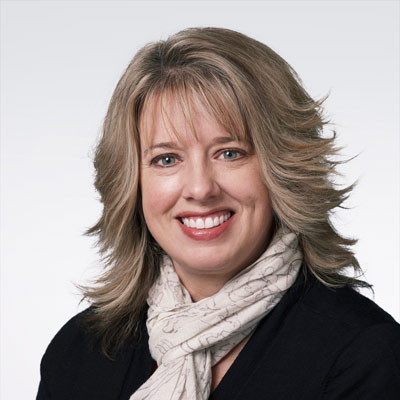 Shawn Trotter
Executive Sales Director, Dell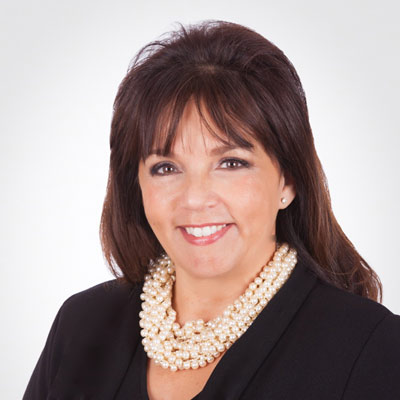 Ivonne Valdes
VP WW Technology Services Indirect Sales, Hewlett Packard Enterprise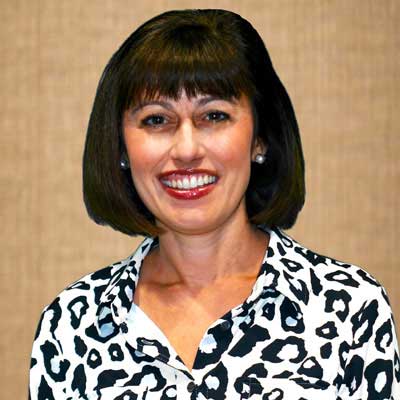 Jana Valenti
Director, Field and Channel Marketing, Symantec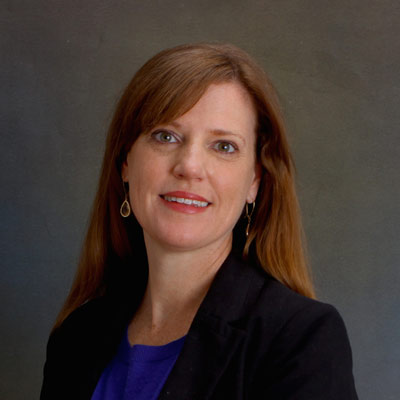 Michelle Van Winkle
Director, Business Development, Worldwide Partner Organization, VMware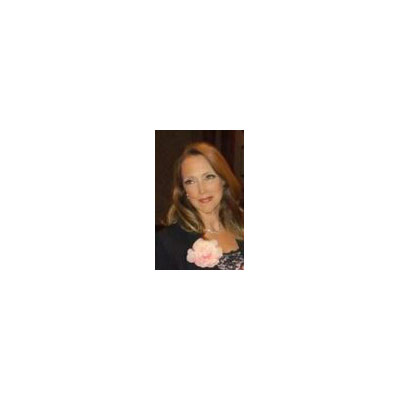 Beth Vanni
Reserach Director and Sr. Consultant, The Channel Company | IPED Consulting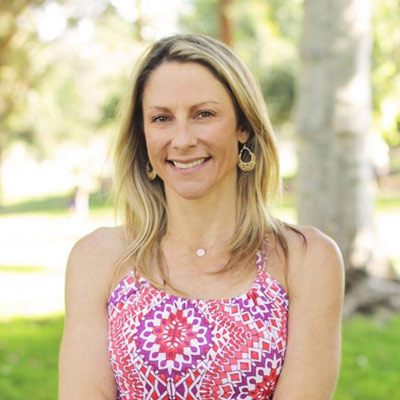 Cathleen Ventura
Director of Channel Sales, Druva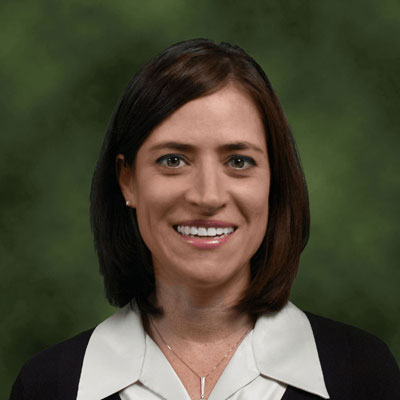 Coletta Vigh
Director, Global Channel Programs, WatchGuard Technologies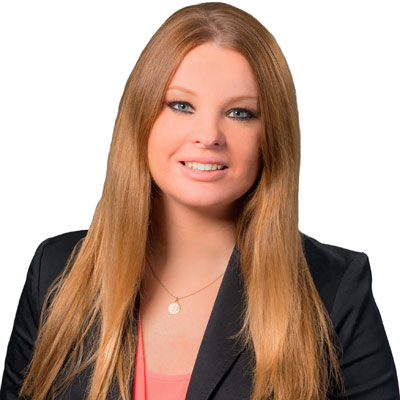 Regina Vignone
Director of Channel Sales, East US, Sophos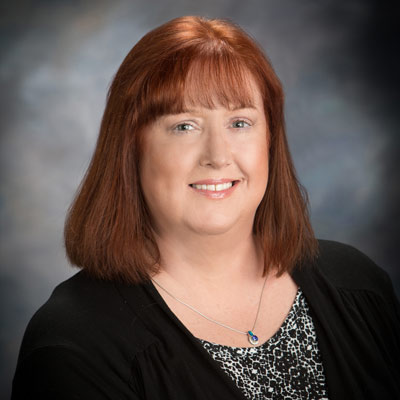 Beth Villalpando
Director, NA Distribution Marketing, Dell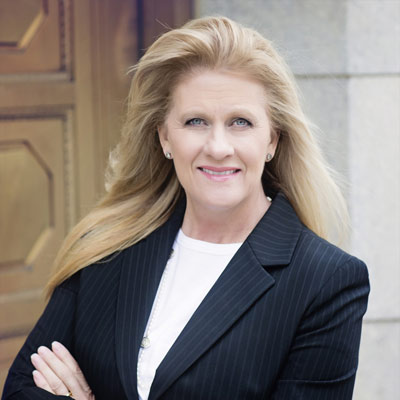 Susan Vincent
Director of Partner Services, Intacct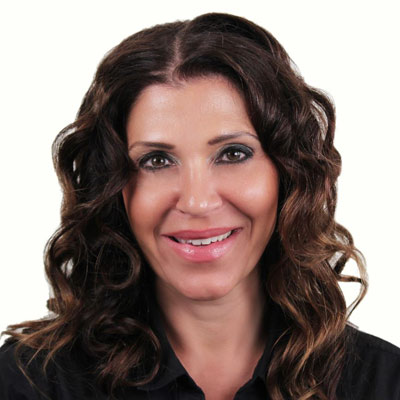 Roula Vrsic
Vice President, Global Marketing, SOTI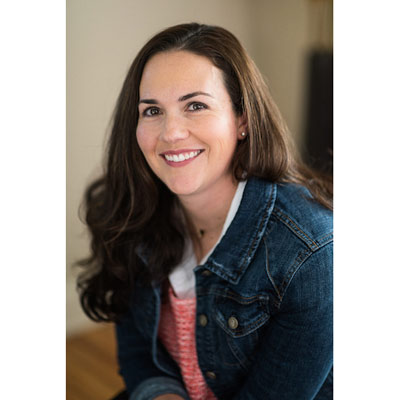 Jessica Walker McFarland
Director, Worldwide Partner Marketing, Splunk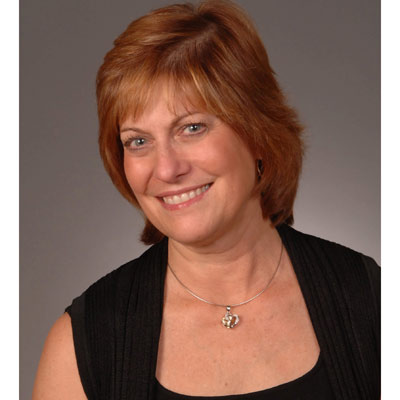 Carla Waller
Director - DMR Channels, ShoreTel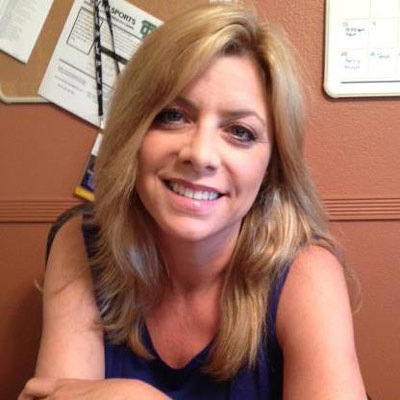 Jeni Weinstein
Director of Sales, WTG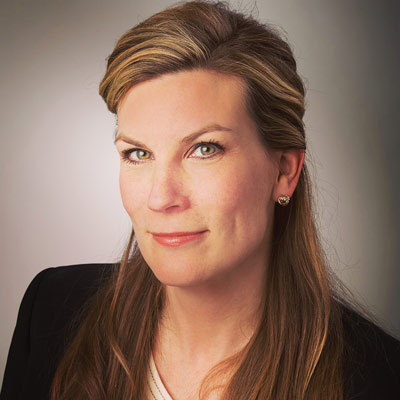 Dalyn Wertz
Sr. Director, Channel Management, Comcast Business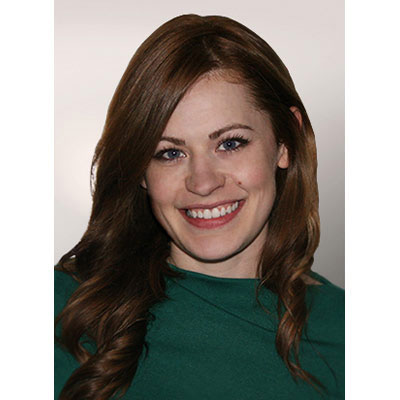 Mariah West
Director, Global Partner Marketing, Zerto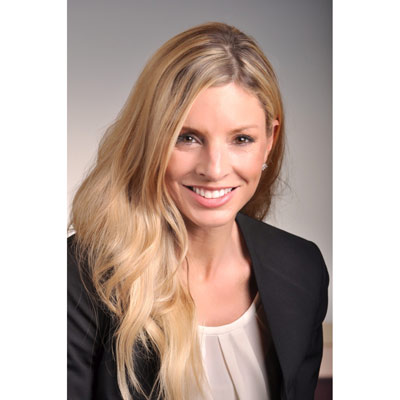 Allison West Hughes
Regional Vice President, Sales-West, Logicalis US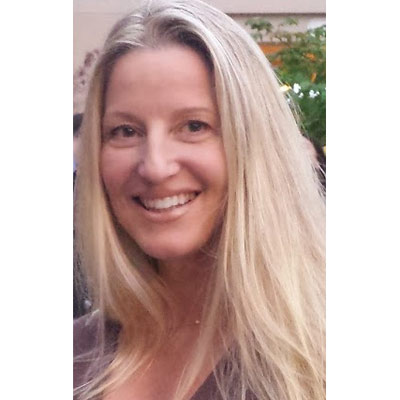 Kimberly White
Director, National Partners, VMware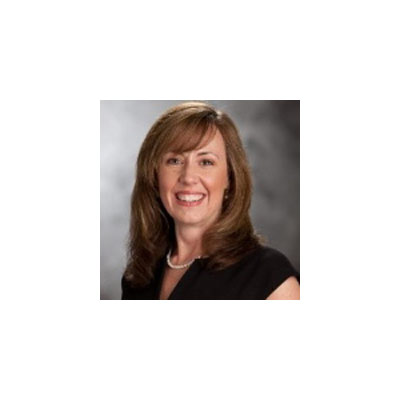 Marcia White
AMS Relationship Director, HPE Financial Services, Hewlett Packard Enterprise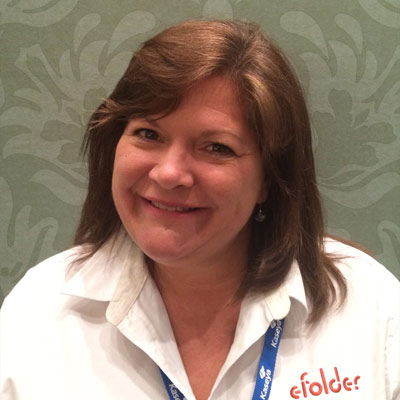 Nancy Williams
Director of Channel Development, eFolder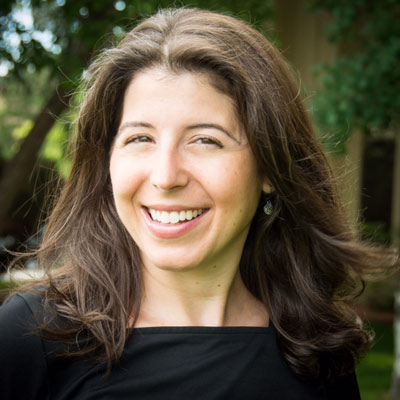 Sabra Willner
Chief Marketing Officer, Lenovo Software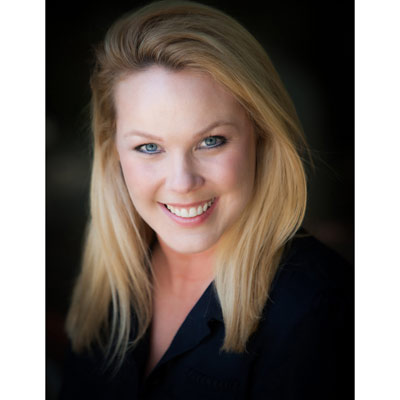 Bridget Winston
Director: Partner Business Management, ShoreTel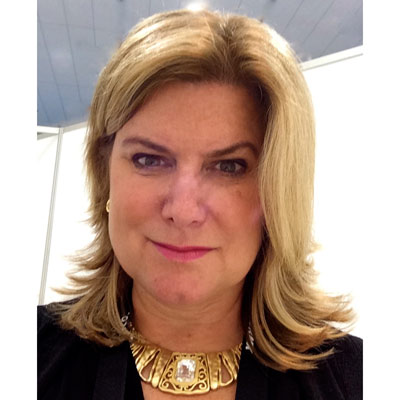 Christine Wolff
Group Senior Vice President, Dimension Data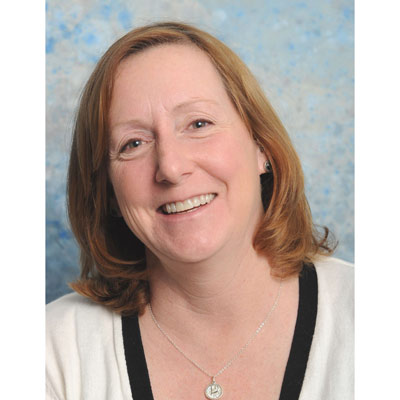 Joan Wrabetz
Chief Technology Officer, Quali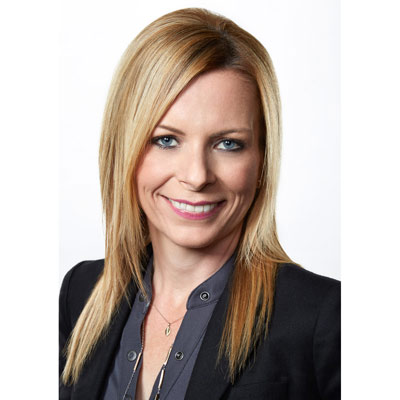 Louise Wright
Principal Channel Marketing Manager, Citrix Systems
Pam Wugalter
Area Vice President for Dimension Data Mountain State Region, Dimension Data Americas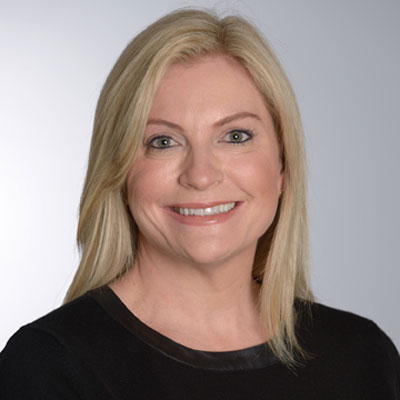 Kirsten Young
Global VP, Channels, A10 Networks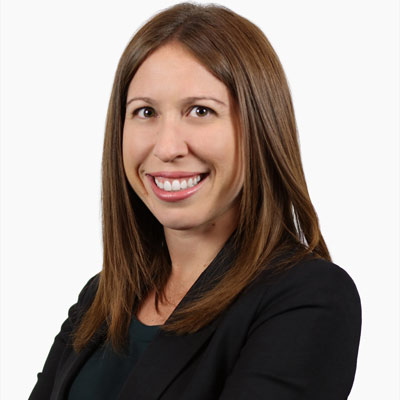 Dana Zaba
Manager, Field Sales - Splunk North America, Arrow Electronics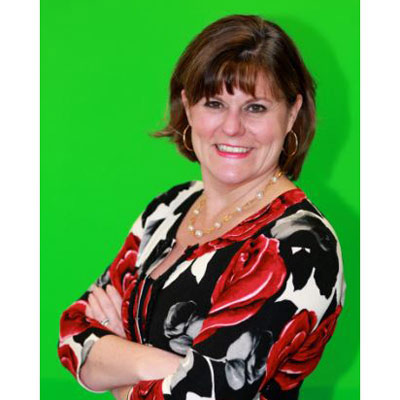 Christine Zagielski
SVP, Sales & Marketing, Lumenate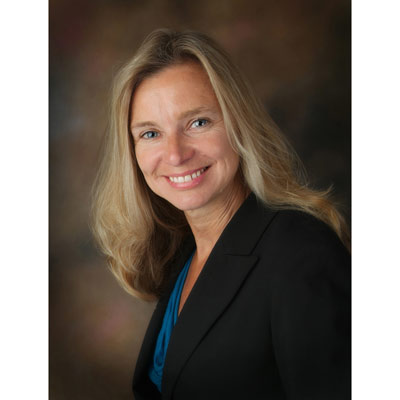 Denise Zelt
Sr. Manager, Channel Programs, Delphix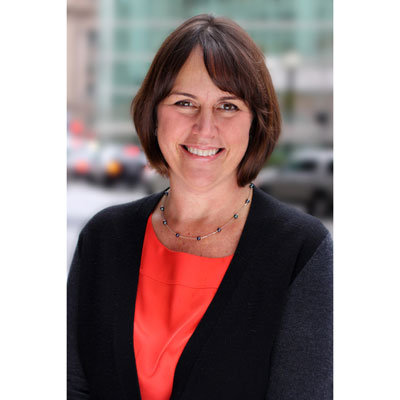 Dee Zepf
Vice President of Partner Success, Continuum Managed Services
Printer-friendly version
Email this CRN article