Printer-friendly version
Email this CRN article
For this year's printer of the year, the Test Center was looking for an SMB-friendly printer that was easy on the wallet while not making any compromises on features or performance. It also had to be small in size.
Xerox's Phaser 6250 certainly fits the bill. It prints up to 26 ppm in color or monochrome at 2,400 x 600 dpi resolution. Its input trays combine for a total of 600 sheets and it's rated for a monthly duty cycle of 100,000 pages. (However it does not take 11 x 17 paper.)
Small for a color laser printer, the 6250 measures 17.5 x 17.3 x 23.2 inches and weighs 80 pounds. This is about as big as a printer can get and still be small enough to fit on a desktop without looking ridiculous. Toner cartridges come pre-installed, so there's almost nothing to set up.
The Phaser 6250's performance is over the top. A 10-page monochrome Word document took about 35 seconds to print with the first page out in 13 seconds. A 10-page Word document with color headings added took 43 seconds to print, again with the first page out in 13 seconds. The Associates test file from the Spencer & Associates printer test suite took just 19 seconds to print, while a color photo of a castle took 27 seconds. Image quality is very good.
Xerox's older Phaser 6200 took 52 seconds to print the 10-page monochrome document and 48 seconds to print the one with color headings. In both cases it took about 15 seconds to get the first page out. The 6200 took 39 seconds to print the Associates file and 1:32 to print the castle image.
One of the best things about the Phaser 6250 is that it will sleep contently (in its power-saving mode) until someone asks it to print something; it then wakes up and prints the page in a matter of seconds. Some printers take so long to warm up that it's not worth it to ever let them enter sleep mode, which defeats the purpose of having a sleep mode. In addition, the 6250 will never grab hold of a system and prevent someone from continuing work. Some printers, Windows-based units in particular, can lock up an entire system while they make use of its memory and other resources, preventing the system from being used for anything else until the pages are ready to print. Printers like those can be so annoying to use that it's tempting to never print anything, which defeats the purpose of having a printer in the first place. The Phaser 6250 is never annoying and always fast.
Xerox reaches out to SMB solution providers through its Peak Alliance Channel Program and its feature-rich Peak Partner Web site, which includes tools to help partners build co-branded Web sites and promotions. Customizable print and e-mail marketing materials and training presentations are also available online. In addition, Xerox provides excellent in-person training and marketing assistance.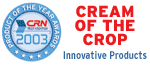 CHANNEL PROGRAM SNAPSHOTS
> Xerox Phaser 6250DP
PRICE: $2,499
WARRANTY: 1 year on-site
DISTRIBUTORS/INTEGRATORS: Azerty, D&H, Ingram Micro, Synnex and Tech Data
AUTHORIZATION REQUIREMENTS: None
MODEL NUMBER: 6250
COMPANY NAME: Xerox Office Group
Wilsonville, Ore.
(877) 362-6567
www.xerox.com/office
Printer-friendly version
Email this CRN article