Email this CRN article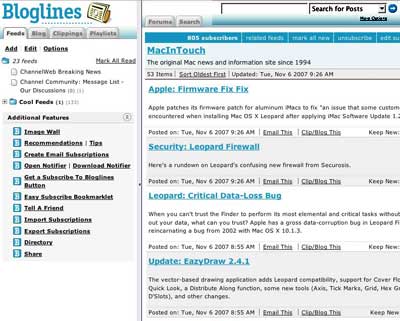 The latest web- and browser-based newsfeed readers can make quick work of keeping up to date on news and blogs from anywhere across the web. Browser-based readers provide instant access to individual feeds, while web-based applications allow greater management of feeds, including subscribing, saving and sharing links, keyboard shortcuts, and access from any web browser (including, increasingly, mobile devices). Here are 16 current solutions:
Bloglines
Bloglines is one of the top free web-based feed readers. It's easy to add and manage feeds, and save and share links.
Pros: Easy to use, flexible, quick. Displays a count for each feed of its number of Bloglines subscribers (a quick measure of popularity).
Cons: Finicky about feeds -- will drop balky feeds without notice.
Email this CRN article