Email this CRN article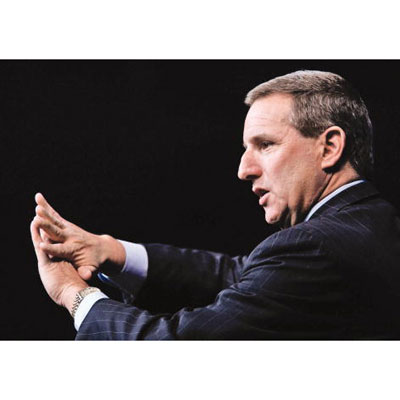 Compare Oracle's public cloud to the Salesforce.com public cloud?
Our strategy is to give the customer choice. Allow the customer to leverage the cloud or on site and to mix or match. The way our strategy works you can use CRM from the Oracle Public Cloud for a division in Asia Pacific or a division in the Southwest United States.You can have another division that is on site. The same code base.
By the way you can change your mind. And the ability for us to hybrid these environments we think is a competitive advantage. Because if you go into Salesforce.com's cloud you are not coming out. By the way our cloud you can go take our stuff and go to Amazon and then you can come back to our cloud. Our cloud is open.
Email this CRN article