Email this CRN article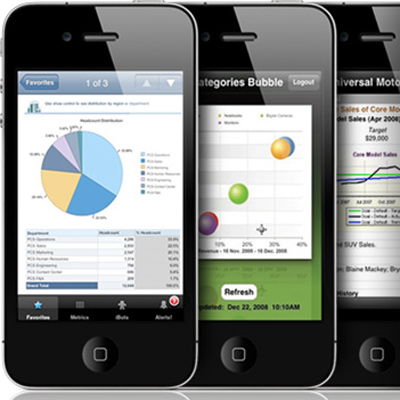 7. Mobile Business Intelligence Apps Are Hot
The use of business intelligence and analytics applications on smartphones and – especially – the iPad and other tablet computers, will explode in 2011.
Desk-bound analysts and IT department developers have traditionally been the heaviest "consumers" of business intelligence software. But the rapid proliferation of next-generation smartphones and tablets is generating a wave of increasingly sophisticated business analytics software for mobile users.
Most every BI software vendor has either developed a native application for one or more mobile devices or has browser-enabled their software. The capabilities range from providing simple access to data and reports, to serious deep-dive analytics. Either way, the trend may finally fulfill vendors' long-stated goal of bringing business intelligence capabilities to a broad range of business users.
Email this CRN article