Email this CRN article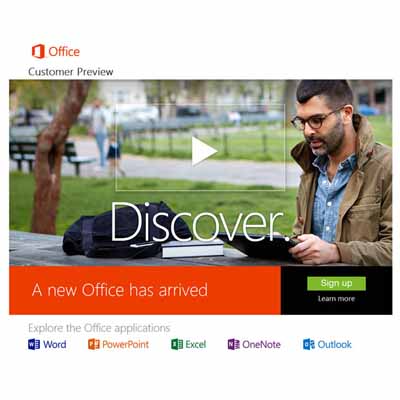 The Bottom Line
With the direction it has taken in Windows 8 and now Office 2013, it's more evident than ever before that Microsoft is focused squarely at improving the tablet experience.
The cleaner, flatter and consistent interface across Office 2013 modules brings a unified experience to a suite of apps that's now more well integrated, internet savvy and touch-user friendly. Features such as peek and seamless web- and social-network integration are always there, sliding in and out of sight as needed. Redmond also promises a new, synchronized release schedule, with all modules set to release at the same time for all devices.
For software sold in stores, there will be a license key in the box in place of the CD, with downloads and updates coming from Microsoft's store and update sites. There will be no more software discs. The first public beta of Office 2013 was made available Monday; general availability is expected to be in early 2013.
Email this CRN article