Email this CRN article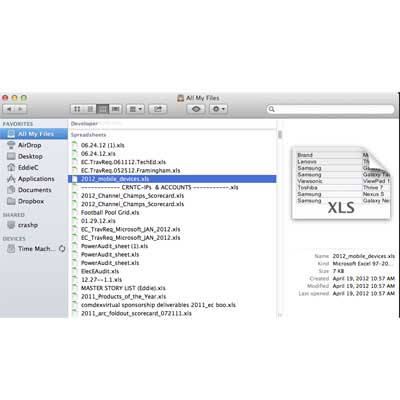 Where Are My Folders?
This radical change is likely to throw some people for a loop. Mountain Lion's default file listing in Finder windows lumps all files together into a single pane and sorts them by type. This gives the appearance that any former folder structure had been wiped away. It hadn't, of course, and folders can still be accessed by opening the hard drive directly.
Once the initial shock wore off that "MyHardDrive" was replaced with "All My Files," it seemed more natural to look for files not by folder but by type and date, for when users ask, for instance, "Where's that spreadsheet from last fall?" Of course, the default sorting can be changed to creator-app, name, size, label, date created, date last modified or date last opened.
Email this CRN article