Email this CRN article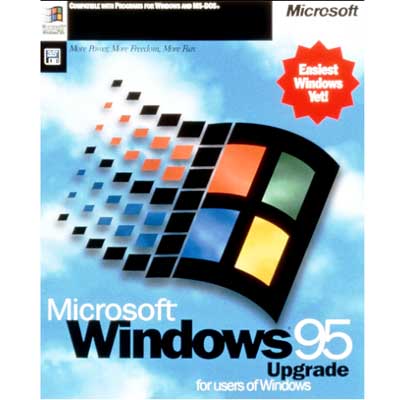 Windows 95
Released on August 24, 1995, Windows 95 marked a new milestone for Microsoft, selling a record-setting 7 million copies within the first five weeks of availability. Marketing efforts could have helped; Windows 95 was one of Microsoft's most publicized launches to date, with commercials featuring the Rolling Stones' "Start Me Up," thrusting the software giant's signature Start Menu into the spotlight.
With the Internet boom in full swing, Windows 95 came equipped with built-in support for the Web, along with new plug-and-play capabilities that made it easier for users to install their own software.
Microsoft CEO Steve Ballmer has drawn comparisons between the upcoming launch of Windows 8 and the much-ballyhooed debut of Windows 95. "In a sense it feels to us a lot like 1995, we have the most vibrant exciting new version of Windows in years," Ballmer said during a company event in July, according to the Wall Street Journal.
Email this CRN article