Email this CRN article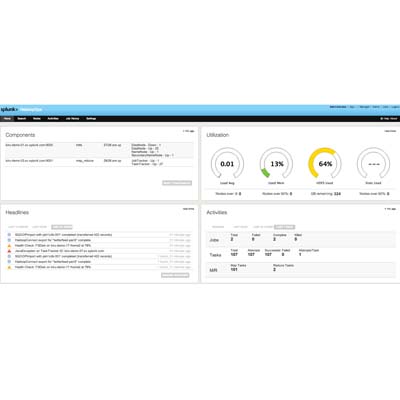 Splunk Offerings For Hadoop
Splunk, a developer of software for real-time operational intelligence, is unveiling two new products the company said address common challenges when deploying and running Hadoop.
Splunk Hadoop Connect provides bi-directional integration between Splunk Enterprise and Hadoop, making it easier to move data between the two. That integration provides a way to import data stored in Hadoop into Splunk. It also makes it easier both to deploy Splunk for real-time data collection, indexing and analysis and to forward information to Hadoop for archiving.
The new Splunk App for HadoopOps (shown at left) provides real-time monitoring and analysis of the health and performance of an entire Hadoop environment.
Email this CRN article