Email this CRN article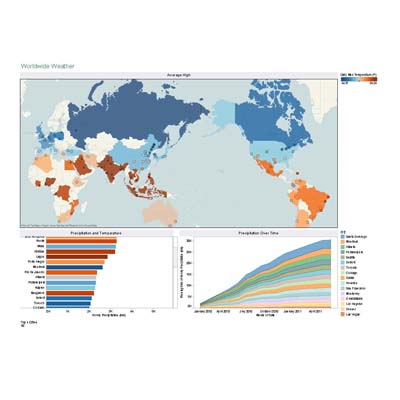 Tableau Moves To Make "Big Data" More Accessible
Tableau Software, a developer of visual analytics applications, is becoming something of an industry standard for data visualization through its many partnerships with players in the big data industry.
At Hadoop World, Tableau is announcing new or extended partnerships with Cloudera, EMC Greenplum, Hortonworks, DataStax, Hadapt, Digital Reasoning, Karmasphere, Cirro and Simba. Tableau is being integrated with those vendors' products, providing them with visual analysis capabilities.
Tableau already has similar partnerships with Teradata/Aster, HP Vertica, ParAccel, Actian, IBM, MapR and others.
Email this CRN article