Email this CRN article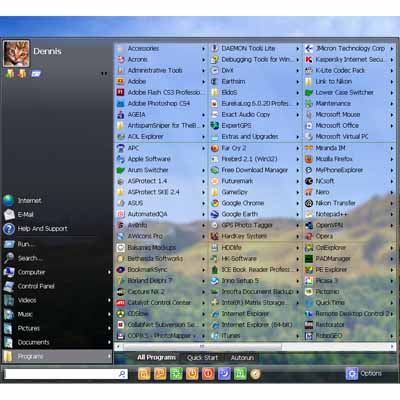 1. Ex-Start Menu
The departure in Windows 8 from the Start-button-on-desktop metaphor is perhaps the most radical change in UI history, and it's the one that will hit users early. But, it doesn't have to be permanent. There are a number of free and inexpensive tools that restore the Start menu to its rightful place in the universe -- on the desktop.
One of the better free utilities is Start Menu X from independent developer OrdinarySoft. The tool replaces the Start menu in Windows 7, Vista and XP and adds one to Windows 8. Start Menu X improves Microsoft's own Start menu with features such as automatic alphabetization of menu items, customizable lists and power buttons, support for virtual entries and a Run button. There's even a "Skip Metro at Startup" option at installation. The best thing about it? It makes no modifications to Windows, so when you quit, it's gone. And that's good, because it takes a few liberties with the Start key but puts them back when it's done.
You might also look at Start8 and Pokki for Windows 8.
Email this CRN article