Email this CRN article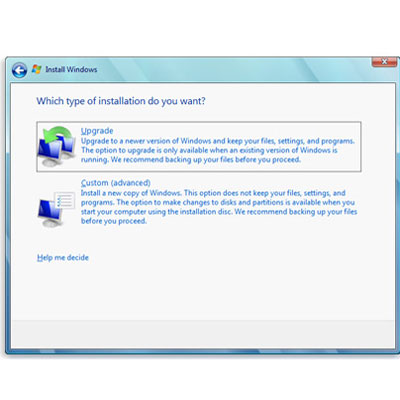 Step 4: Boot The Windows 7 Installer
With the backup complete, you're ready to reboot from the Windows 7 installer disc. Keep an eye out as it boots; you might have to "press any key" to boot from the optical disc drive. If you're moving from Windows 8 Pro to Windows 7 Professional you won't need a new license key, but you will have to call Microsoft to obtain a single-use activation code after Windows 7 is installed. If you're downgrading from something other than Windows 8 Pro to something other than Windows 7 Professional or Windows Vista Business, enter the license key when prompted by the installer, or hit NEXT to activate Windows later.
According to Microsoft's Windows 8 downgrade rights page, attempting to activate Windows 7 online will bring up a local Activation Support phone number. Call the number, explain the circumstances, and the agent will provide an activation code.
NOTE: On some machines it might be necessary to enter the BIOS and enable the appropriate device for booting to the Windows 7 disc image.

Email this CRN article