Email this CRN article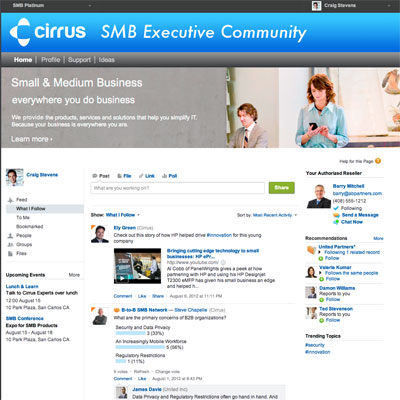 Ellison: Salesforce.com Is The World's Largest Cloud Company
Ellison returned the high praise for Oracle's database by referring to Salesforce.com as the "world's largest cloud company."
"Thousands of customers use their applications and their platform," said Ellison, referring to Salesforce.com. "We are committed to working very closely with Salesforce.com to continuously improve our database and our Java middleware technology so we can help Salesforce.com deliver the highest level of security and reliability to their cloud customers."
Ellison said the two software maker's work to "jointly develop out-of-the-box integration" between Salesforce.com and Oracle will "enable customers to buy cloud applications from both Salesforce and Oracle. These pre-integrated applications will automatically share data and work together. That means faster, lower cost implementations for all of our joint customers."
Email this CRN article