Email this CRN article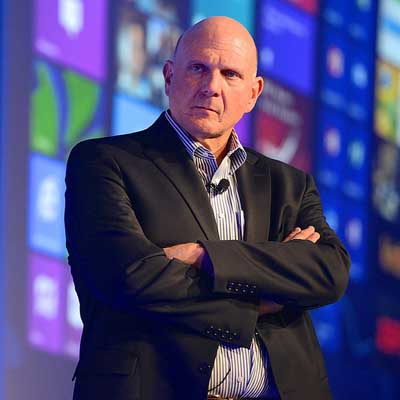 7. How Will You Tie The Nokia Purchase To Microsoft's Core Business?
Steve Ballmer, CEO, Microsoft
"The company I joined 33 years ago was a company focused on software for personal computers. And software is a great skill and will always be a core strength of Microsoft. The PC is an important device, the most productive device on the planet, and will continue to be so. And, yet, for us not only to grow but for us to really fulfill the vision of what we can do for our customers, we've evolved our thinking. We need to be a company that provides a family of devices -- in some cases, we'll build the devices, in many cases, third parties, our OEMs, can build the devices -- but a family of devices with integrated services that best empower people and businesses for the activities that they value the most. The core deliverable for us has been software. And, yet, the core way in which people will consume that is through hardware experiences as well as cloud services, which is a fundamental transformation for our company, which is very, very important."
Email this CRN article