Email this CRN article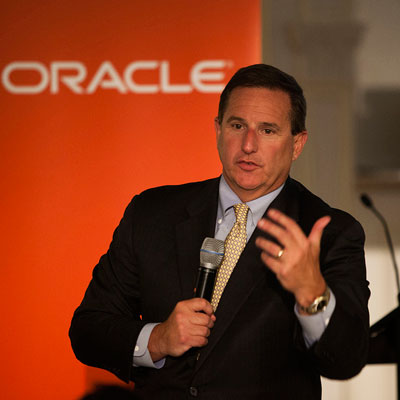 Some Oracle Partners Are Embracing Cloud Computing, Others Are Not
Oracle President Mark Hurd said the vendor's systems integrator partners have a mixed record of adapting to cloud computing.
Asked about the changing role of system integrators with cloud computing, Hurd said those partners are having to adapt to the "forced standardization" that cloud computing brings about, in contrast to the heavy customization work traditionally done by businesses and systems integrators with on-premise software.
"And there's a couple of ways to approach it. To embrace it or to fight it," Hurd said. "We have partners that are really embracing it, and they're growing with us significantly. And there are those that are going through changes." He declined to provide what he called "report cards" for specific systems integrator partners.

Email this CRN article