Email this CRN article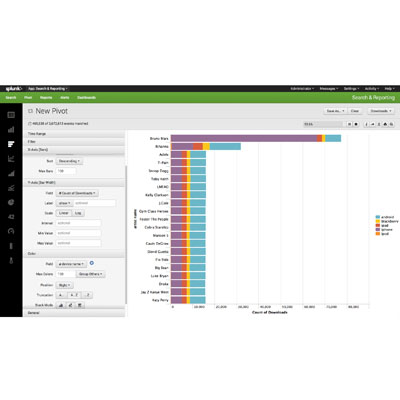 Splunk Shows Off Enterprise 6 Machine Data Platform
Splunk is demonstrating the Splunk Enterprise 6 realtime operational intelligence platform for machine data, which became generally available earlier this month.
The release includes enhancements that speed up the software's analytics. The new Pivot technology (see screenshot at left) and its drag-and-drop interface bring data analysis and visualization capabilities to nontechnical business users and analysts.
Splunk Enterprise 6 also sports new data models to represent underlying machine data and relationships between the data, and a new high-performance analytics store the company said delivers analytics performance improvements up to 1,000 times faster than earlier releases.
The company also is demonstrating its new Hunk: Splunk Analytics for Hadoop software.
Email this CRN article