Email this CRN article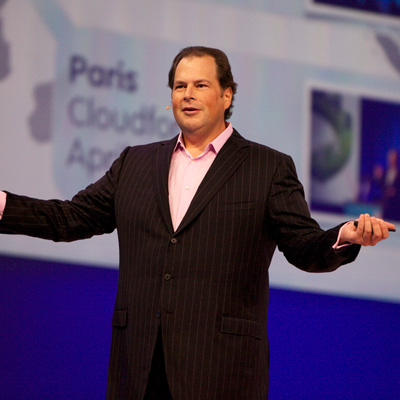 Cisco's Not A Major Competitor, And Marc Benioff On Cisco's Board Is No Big Deal
In the Q&A, Oracle executives were asked if they considered Cisco a competitor, a logical question since Cisco is part of the VCE coalition that also sells converged systems to enterprises. Henley acknowledged that Cisco is a competitor, but said it's not a "major" one.
IBM, EMC, Salesforce.com and SAP are "competitors we spend a lot of time thinking about and competing with,' Henley said. Henley was also asked about the competitive implications of Marc Benioff (pictured), Salesforce.com CEO and Ellison disciple, joining Cisco's board of directors last year.
"I don't feel personally that Oracle is threatened by such a move," Henley responded. "I don't think it's going to change what's fundamentally what Cisco does or how Cisco competes or change fundamentally what Salesforce does or how Salesforce competes."

Email this CRN article